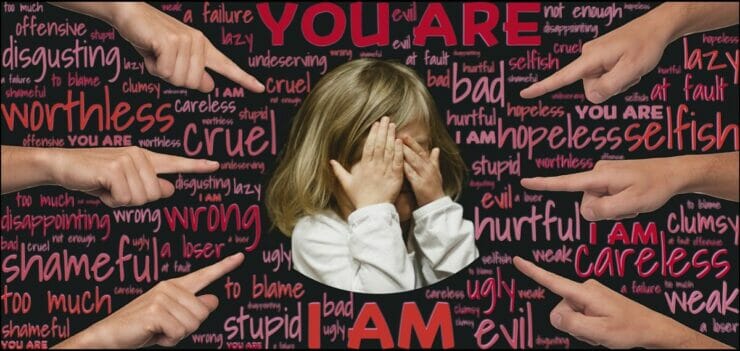 From time to time, I hear or read about parents who shame their kids in public as a way to "teach them a lesson". I think Shaming kids is a very bad idea.
Shame is one of the most debilitating feelings. It can make people, young and old do horrible things. Many grownups I work with are trying to overcome a combination of guilt and shame which is impacting their lives. These feelings are born in childhood, when parents use this combination as an incentive, thinking, "If I shame you enough, you will feel guilty and the guilt and shame will prevent you from doing it next time".
I grew up in a house that thought where shaming kids and using guilt were major tools in the parenting tool box. If parenting practices are the tools, my parents used a hammer. Yet my parents grew up with parents of their own who used this hammer as an educational tool.