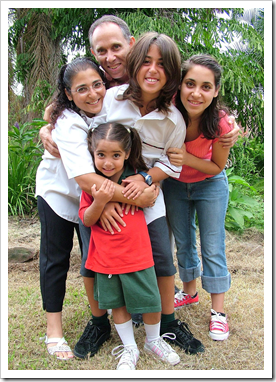 Family Matters is for parents all around the world, with the aim of making the world a better place, one family at a time. The blog now contains 1,437 posts on family matters, practical parenting, relationships and marriage, personal development, children, education and learning, happiness and self esteem.
It is written by Ronit Baras, widely recognized as an international Parenting and Happiness Coach.
Ronit is an extraordinary woman – mother, world traveler, educator, life coach, journalist, author and public speaker. Born with a physical disability to a migrant family, Ronit battled childhood illness, was nearly kicked out of high school and endured the loss of two children. Yet she transformed her life into a living example of "mind over matter".
Ronit Baras' professional career started 33 years ago, when she decided to study Special Education in hope of saving all the kids in the world (including her young self) from judgment, discrimination and ridicule. She completed a degree in Special Education (with high distinction), specialized in emotional intelligence while traveling and working around the world with her husband and kids, published numerous articles and two personal growth books and coached many parents to success and happiness in their family life.
Ronit's journey from sickness to health, from failure to success and from sadness to happiness will captivate every reader. Against all odds, with passion, determination and a "can do" attitude, she turned each challenge in her life into great success.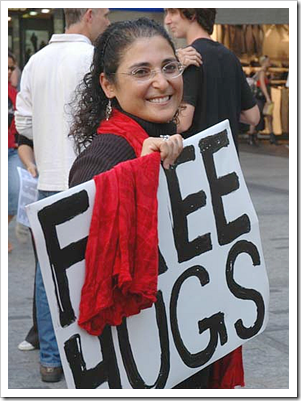 Ronit is an expert in personal development, specializing in accelerated learning, communication, relationships, parenting, work-life balance, self esteem, confidence and stress management. She has guided parents and kids on their search for passion, purpose and happiness for over 33 years.
When creating her powerful, inspiring message on the quest for happiness and success, Ronit draws from her years of personal and professional experiences as a sick and disabled kid, a student, a researcher, an educator, a business owner, a traveler, an author, a trainer, a public speaker, a wife, a mother and a community developer.
Ronit brings a unique and creative writing style that combines honesty and expert advice together with practicality, giving her readers the motivation and confidence they need to create their own happy family.
Ronit Baras is the co-creator of the Be Happy in LIFE coaching programs and the author of the four inspiring self help books, Motivating Kids, Reflections, Be Special, Be Yourself for Teenagers, In the Outback with Jasmine Banks and The Will.
Ronit is an experienced international speaker and has presented all around the world for many years. Among her clients are private institutes, universities, public organizations, government bodies, educational associations, financial corporations and schools.

For her community work, Ronit Baras has been nominated twice for "Australian of the year".
Ronit currently lives in Brisbane (Australia) with her family. She enjoys a long and happy relationship with her high school boyfriend (and husband) and their three wonderful kids.
Other sites by Ronit Baras: Be Happy in LIFE (life coaching) and The Motivational Speaker. Ronit is also an expert at

and featured in Twinkl's post Fun Things to Do to Keep Kids Entertained at Home, where you can find other brilliant ideas to keep children occupied whilst indoors!