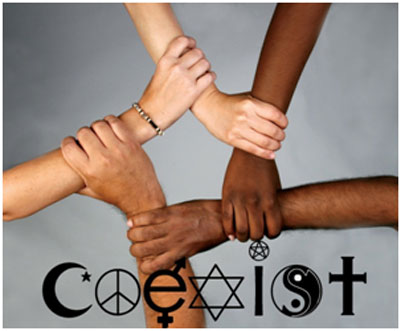 The question about two parents with different religions or belief systems raising kids has become very relevant in our society today. The world is much more multicultural and there are many mixed couples finding love and wondering about the impact of this on their kids.
My eldest daughter, Eden, is getting married in 2 months to her now-boyfriend, Sandy. Eden and Sandy are a gorgeous couple and we are very happy they found each other. No pressure or anything, but we are also very much looking forward to them having kids. The interesting thing is that Eden and Sandy come from two different cultural backgrounds, different languages and different faiths. Many of our family members and friends have been wondering about the "chance" of such a relationship succeeding and the difficulty in raising kids.
I cannot say exactly what will happen for Sandy and Eden. I am not a fortune teller after all. I am, however, the state director of a not for profit organization that provides education on diversity and advocates for religious and cultural tolerance. I strongly believe in this work.
In some way, Eden and Sandy have more similarities than many other couples do. For example, they are both migrants, both their parents are still together, they both value different cultures, they both speak languages other than English and appreciate others who speak other languages, they are both kind and accepting of others. I think the "chance" of a successful relationship depends not on the number of differences between them but in their ability to appreciate and take advantage of the similarities.
Self-esteem is something that functions like fuel to the body. If we have high self-esteem, the ride is better in many ways. We move forward more smoothly, we have fewer problems and we get to our destination faster.
Everyone has some level of confidence in life. It is just that some people have more than others and they seem to go through life with much more success and happiness. People with high self-esteem have fewer doubts and they don't blame their "ride" every time things don't happen the way they want them to be.
Let's face it, we can't always get what we expect 100% of the time. If we could, we would be able to predict what will happen in the future (I don't know if this is a better way to experience life but let's leave this dilemma for another post). What we can do is make sure our beliefs set us on a very easy, smooth (as much as possible), happy and successful ride. If it can get us forward faster, all the better.
This blog is full of many beliefs about living life with confidence. I have written about ways to instill confidence in our children as parents or teachers. The list of affirmations that promote high self-esteem is endless. If I tried to write a list of them all, I would find myself spending years and never reaching the end of the list. There are millions of thoughts or combinations of thoughts that support high self-esteem and boost confidence. Notice these in yourself and in the world around you. Start collecting them and learning how to adopt them.
Teens are often criticized for not being able to stand up to peer pressure. In my parenting workshops I show parents and teachers how much they, as mature adults, grownups and parents, submit to group pressure. They are usually very shocked to discover how many things they do that do not match their own thoughts and beliefs, and how strong their desire is to be accepted, not judged and not criticized by the people around them.
Being social creatures makes us compromise our thoughts and beliefs to match those of the society we live in. It is in some way a survival mechanism that got out of control. In the beginning, we did it to survive in the group. Later on we have to obey the group if we want to be accepted in.
The power of peer pressure was examined many years ago in a famous study called "Asch's conformity experiment". This short video can explain how easy it is conform.
Technology and social media have become a significant part of our life. Recently, I learned some valuable lessons about just how they affect us and the opportunities they make us miss.
My 13-year-old daughter, Noff, is the youngest in our family. Lately, she has been struggling with not having a mobile phone to take to school. To her, mobile phones are very cool. Some kids need them to coordinate pick-up times or for safety on the bus.
Unfortunately for her, she does not need it for any of those things. She so much wants to be part of the mobile phone in-crowd that she uses our old phones to play games. She struggles with not being like everyone else and I struggle with my parenting.
I have some beliefs and rules about social media and I know I need to adjust them to suit the times. I have three kids and I cannot apply the same parenting rules regarding media with Noff that I did with my first two.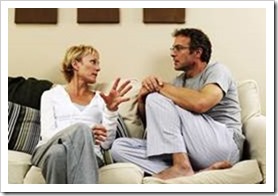 Your ability to talk with your partner determines the level of the connection you have with each other. To save your marriage, you should be able to have a civilized dialogue.
When Gal and I were a young couple, we said we knew we would grow old together because we could talk for hours. We could talk about anything or nothing for hours and we loved every minute of it.
If you have been with the same partner for many years, you might think you know everything about them, but you probably don't.
Why? Because people change. We change our thoughts and behaviors, and as hard as it is to believe, we even change the way we perceive our past.
Here are some rules that can strengthen and deepen your relationship and save your marriage…
Teachers can make the classroom a happy environment for children by addressing the basic needs based on the choice theory and making sure kids have a choice.
In previous blog posts on choice theory, I explained William Glasser's theory that everything we do in our life is a result of our choice. It is applicable to parenting, business, management, and relationships. It is very applicable to education and the way classrooms are designed.
Unfortunately, most classrooms are not places where one can be free to follow the basic needs based on the choice theory.
National Teacher Appreciation Day was this week on May 7 2013. This is a wonderful idea. Teachers deserve much more appreciation than they currently receive.
Teaching and education are the tool and the outcome in a student's life. Much like the artist uses a brush to paint. The teacher is the artist, teaching is the brush and education is the finished canvas.
Teaching has been my journey for the last 27 years. I am not a school teacher any more but I still consider myself an educator. I teach, I coach, I present, I motivate, I do public speaking, I write, I do community work and in all those things I educate kids and grownups to find the gift they have inside let it shine.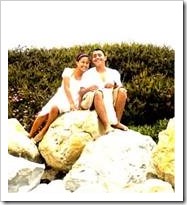 Welcome to the third installment of "Know Your Partner". In this series war are talking about questions you and your partner should discuss before you move in together, get married or have kids. These questions will help you find your partner's "musts". To read more about "musts", check out Know Your Partner: Musts. In the last post in the series, we listed questions about relationships, every day life, family background and friends. This post covers questions about appearance, work, money and health.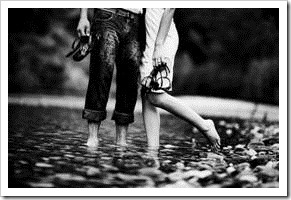 Last week, we talked about how every person has "musts", things they absolutely cannot live without. It is important for each person in a couple to know their partner's "musts" before they decide to move in together, to get married or to have kids. This week, I thought I would give you a list of questions to help you along your journey. This list includes questions about relationships, everyday life, family background and friends.
This list is very important to use in different relationship situations:
Before moving in with someone.
Before marriage.
Before deciding to have kids.
On anniversaries – in order to update each other about the ways we have changed.
When experiencing relationship conflict.
Before making the decision to break up a partnership.
There are a few rules to remember when asking these questions. This will make the question and answer process more effective and successful:
Any relationship is a form of agreement between two or more people. The deeper the relationship, the more things you will need to agree on for your relationship to stay positive. Some relationships, like marriage and having children together, are more important than others. They have a huge impact on our lives and our futures. I call them love agreements.
Love agreements will change over time. Just how they change will depend on the circumstances. Each person changes within themselves and their agreements with each other change accordingly. For couples, it is very important for each side to make sure they are "sailing in the same direction". While each of them may change in different ways, together, they want to be going the same way. If one wants to sail north and the other's greatest desire is to sail south, then their relationship will suffer. One or both of them will have to compromise.
When we talk about relationships, the word compromise pops up as a desired outcome. I think compromise is important, but I also believe that some compromises cannot last for very long. They are often the source of conflict and can cause much heartache.