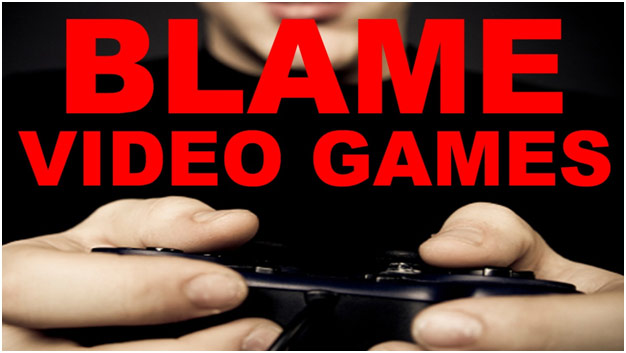 Recently, I received a question from a mother who said her teenage kids wanted to watch violent video games and they claimed other parents allowed their kids to do so. They thought she was just being mean and ignorant of what was happening in the world.
"I do not like the idea of them playing violent and sexist video games but I feel helpless", she wrote to me.
Her idea was to design a questionnaire for parents and see if her teenagers were right. She asked me what I thought of her idea. Here is what I wrote to her:
Your experience is quite normal and it is wonderful to read that there are people like you still out there, advocating for children to be engaging in healthy activities!
Feel free to set the rules in your house. Your teen is a teen. He does not set the rules. You do! He is welcome to make different rules in his house!
You don't need a questionnaire to back up what you already know is right. You can be the captain of your own family ship, regardless of what other parents do.
Kids cannot buy their own games, computers, iPhones, etc. You have a lot more power than you think! I have clients who found amazing result when they put their kids on a technology diet for a week. Their kids were suddenly like new! If they can't use your credit card and don't know your PayPal password, you have nothing to worry about.
Telling parents they are being mean because "my friends are allowed" is the oldest trick in the book (your kids are smart). You can see right through it and smile. Tell yourself, "that's a cute attempt" and state your rules again, "At our house, we do not watch sexist or violent movies and video games". Stay calm when you say it and if needed, repeat it again. Remember to stay calm. If you lose your temper, you have lost your power.
I have three kids (now 26, 20 and 14 years old) and I went through this with all of them. My first was not even allowed to watch TV still went through it. Setting rules worked perfectly. They were allowed play simple games on the screen. They were limited to play games that were for hand-eye coordination and strategy: no shooting anyone, no killing, no eating anyone, no destroying, no blood. If they start whining that they had pocket money and could get whatever they wanted, we told them they would still not be allowed to use it at our house. Not while living under our roof. Sometimes they complained that it made them different from the other children. Which was probably true. They'd say, "But I am different" and we would tell them, "Thank goodness you are! Being different means you will not be herded like sheep. Herds can be easily manipulated. You will lead others and no one will lead you!" My eldest who was not even allowed to watch violent movies. Today, she is a social worker and a psychologist and she understands why she was not allowed to watch TV or play computer games and she is very grateful for it! The other kids are so active. They play music, drama, basketball, ice skating, trampolining, dancing, art, friends. Sometimes they manage to squeeze in a quick game of candy crash when we wait somewhere, but that is about it. They are never allowed to play during dinner, when we are all together in the car, on the toilet, or when they have other things to do. They complain sometimes, but not too much. We just smile and say, "We love you too".
I wrote a series about the impact of violent video games on children. Check out part one, two and three of the series. There are some scary statistics out there.
Many of the statistics about the impact of violence on children has focused on TV. It seems to work in a similar fashion to computer games, although it seems a bit easier to manage than a computer. If you need back up as to why you are a normal, responsible parent, read the series on the impact of TV on children here. There are 18 chapters. If you want your children to see your point of view on the matter, tell them they have to read it, summaries it, and make a power point of the whole series to present to you for a discussion about what kind of video games are appropriate for them to play.
Teens can threaten you but you are much stronger. Everything they get from you is a privilege that you provide… and which you can take away. If they behave inappropriately, you can begin removing privileges. Going to school is a privilege, taking them to school is a privilege, living in the house is a privilege, inviting friends over is a privilege… the list is huge.
There are a lot of statistic that claim something like 83% of children who purchase rend or purchase a violent video game have receive their parents' permission before doing so. Parents need to have the courage to be different. Just because other parents are doing it, does not make it right. The problem then, is not the kids. It is their parents who game them permission in the first place. If we were to add another questionnaire to the mix, we would probably find that the problem is your (parents') permission, and the solution is setting boundaries and having confidence in our parenting strategy.
Strong parents are not those who discipline, but those who set clear boundaries, present them with confidence and follow through with their enforcement.

Ronit Baras
Be strong!
Ronit