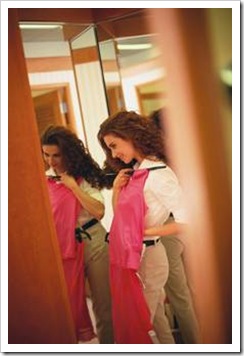 In "Save your marriage (part 6) – How to get things wrong", I explained how negative self-talk becomes an obstacle in a marriage.
Although the story about the Jack was about a man, self-talk is typical for men and women alike. In this post, I give you two examples of such imaginary scenarios that can lead to relationship breakdown. I hope that you will be able to recognize yourself in them, learn to "catch yourself in the act", and switch to positive self-talk and open communication with your partner.
Going Out for a Romantic Dinner
Allan called home from work and invited Sally to a restaurant for dinner. They had discussed this some time before and had both agreed they needed some time out, to refresh and renew the romance between them. Allan invited the babysitter, booked the restaurant and there was nothing Sally had to do but dress for the occasion.
Read Marriage and Self Talk »