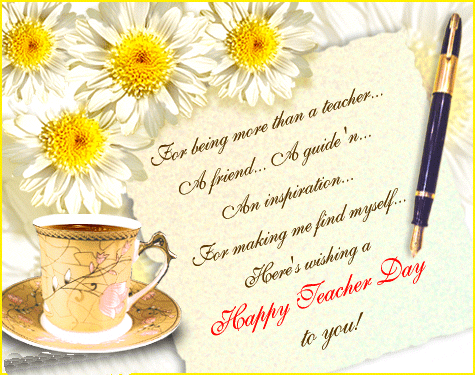 World Teachers' Day was this week (5th of October) and I had been approached by a pre-service student at the University of Queensland for an who wanted to interview me for an assignment she had about being a teacher. At the end of the interview, she said to me, "I think they should use you as a motivator to make people choose teaching as a profession. You make it sound like it's the best profession in the world". I told her I had heard that many times before, because I am a teacher by choice and not a teacher by necessity.
Teaching, as you probably know, is not the best-paid job in the world. In some places, it is even in the lowest income range, which I find shocking. At the beginning of my career, I thought I valued education only because I needed to justify my choice of becoming a teacher, but every year that passes, I see that this justification is the only one there is, as there are so many disadvantages to being a teacher.
Maybe it was no coincidence I received this story by email on the day I had the interview.
A school principal addressed his students during a graduation ceremony.
He said, "Doctors want their children to become doctors, engineers want their children to become engineers, businessmen want their children to become CEOs, but a teachers also want their children to become one of them. Nobody wants to become a teacher by choice. Very sad, but that's the truth".
Then, he told them this story.
Read Proud to Be a Teacher »