Posts Tagged 'acceptance / judgment / tolerance'
Kindness matters. If you look around, it is easy to see that everyone struggles. The world is a battle field and we are in a constant state of war.
If you watch the news for five minutes, you risk believing that the world is a dangerous place. Countries fight other countries, cultures fight other cultures, people fight in the name of God and in the name of their religion, people fight their neighbors, and their spouses. They fight their friends and their children. At work, they fight the boss or their colleagues. Even if they don't fight for survival, they fight for justice or for love. If the fight is not with others, they fight time, weight, aging.
There is no end to the struggles. No wonder life seems so exhausting. I believe the source of all the struggles is the fight with our fears.
A fight, no matter what the cause is, is still a fight. It is like a war between two, even if the two are inside of us. I have learned a very good rule in life: In war, there are no winners. Some lose more while others lose less. In any case, there are only losers. So, if we fight, no matter who and what, we always lose.
Love is important and it takes up lot of our energy. We want to love and be loved in return. I think of love as a battery. When we have love, we feel powerful, energetic, optimistic, creative and motivated. It drives us forward and it is addictive. Yes, addictive. Once you feel love, you are not the same person anymore.
I realized all this about love when Eden, my eldest, was born over 25 years ago. With her, new feelings were born inside of me and there was nothing that could take those feelings away.
Before Eden was born, my first nephew, Adam was the first kid I ever loved. And I loved him so much (and still do) that I was afraid I wouldn't be able to love my own child as much as I loved him.
When Eden was born, I was glad to discover that there is no limit to love. I loved Eden so much and my love for Adam did not change one single bit. But at that point, I realized that we bring kids into the world to learn to love ourselves. Our own kids teach us so much about ourselves and we should appreciate that.
Relationships and the way we connect with others are very important and essential to our happiness and success in life. Research shows that people who are in good relationships are healthier, happier and they live longer. So, good relationships are the best prescription for a long life. I would take two prescriptions of that kind of medication.
We learn about relationships from the people closest to us – usually, our parents, later on our siblings and much later, from friends. If they model good relationships, we copy them. If the model bad relationships, we model that as well. Why? Because as kids we don't have any way of filtering bad examples. It is only as we grow that we start developing critical thinking, and we start noticing that relationships at our house are different to other houses. Often times, that can make us frustrated because we don't have the skills to make things change.
I once worked with a woman who was 37 years old. She had so many partners and no stable relationships. We checked her beliefs and found the source of the problem. We discovered that the origin of it was from her dad leaving her mom and her siblings when she was about 10 years old. He left to be with another women and she adopted a belief that "all man are assholes" (I am quoting). As a result, she did not trust men. With a belief like that, it is hard and even impossible to find a relationship, not to mention keep it.
Expressing feelings in a relationship is very important. Feelings are at the heart of every marriage. We get married because we love and have strong and positive feelings towards someone, and we choose to spend our lives and have children with him or her.
As long as we express those happy and wonderful feelings towards our partners, the more happy our relationship with them will be. Problems start when we express those not-so-happy feelings and this can easily get out of control.
Many of my relationship-coaching clients confuse between thoughts and feelings. They learned that expressing feelings was important so they added the phrase "I feel" into their communication. Unfortunately, instead of expressing feelings, they disguised thoughts as feelings.
Imagine your communication with your partner as a ball game. You can throw the ball in a way that your partner will catch or you can throw the ball in a way that will probably hurt them. One of these is called communication and is a constructive way to create a happy marriage. The other is called "the blame game" or painful communication and it contributes to struggles in a marriage. No one wants to play a ball game if they need to protect themselves from getting hurt.
One major challenge of moving houses is telling the kids about it. Most parents are afraid to do this. They wonder when the right time will be to share the information with the kids and how to do it.
If you have young kids, do not tell them about the move a long time in advance.
Children's perception of time is not sophisticated enough yet and they will just be anxious. As soon as you tell your kids that the move is on, they begin to deal emotionally by saying goodbye to the people and things around them (this is a coping mechanism we all have to manage). As a result, kids who are about to move away are often not invited to parties. People around them do not invest in their relationships any more.
This happens to adults as well…
Every parent wants their child to have high self esteem. This mini course shares tips that help make that happen. In the last chapter of the mini course I shared 60 sentences parents say that kill kids' self esteem.
The worst 4 things we, as parents, can do that compromises our kids' self esteem are:
Telling them they are wrong
Expressing disappointment
Expressing shame
Expressing doubt in the kids' attempts
Fortunately, we can also say the opposite things, which will boost their self esteem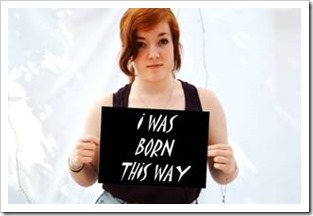 Discrimination is an important issue that we as humans need to tackle. I even have my own discrimination story. When I was young, I was discriminated against a lot.
I was discriminated against for not being a good student, for my ethnicity, for my social status. I was discriminated against for things I had control over and things I had no control over (like my parents' income, my height). I was also discriminated against by my own family. My mom discriminated against me for being a girl (and not a boy) and for being sick while everyone else was healthy. Even my siblings excluded me for not being able to sing like them.
Back then, I felt very sad and miserable about it. I think I was very confused. It was hard for me to comprehend people's discrimination towards things I had no control over. Now, over 35 years later, I am glad I experienced that discrimination.
Do you know why?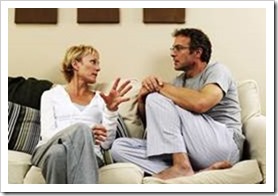 Your ability to talk with your partner determines the level of the connection you have with each other. To save your marriage, you should be able to have a civilized dialogue.
When Gal and I were a young couple, we said we knew we would grow old together because we could talk for hours. We could talk about anything or nothing for hours and we loved every minute of it.
If you have been with the same partner for many years, you might think you know everything about them, but you probably don't.
Why? Because people change. We change our thoughts and behaviors, and as hard as it is to believe, we even change the way we perceive our past.
Here are some rules that can strengthen and deepen your relationship and save your marriage…
Empathy plays a very important role in the interaction between human beings. I have been working with children for over 28 years and have found that although some kids are naturally empathic and others are not, empathy can be learned.
Empathy is just one of the elements of Emotional Intelligence (EQ). As teachers, we focus on 4 major components of EQ:
– Recognizing my feelings.
– Managing my feelings.
– Recognizing the feelings of others.
– Helping and supporting others to manage their feelings.
Empathy falls under component 3 (recognizing the feelings of others). Despite it being an element all on its own, we believe that it can contribute greatly to the development of the first two components. We believe that anyone who can understand the feelings of others is better at communicating, managing conflicts and generally has more successful relationships.
Mother's Day was a few days ago and it always makes me think about my role as a parent. Over the years, I have written a lot about being a mother to my 3 wonderful children. As a life coach, specializing in families, parenting has been my calling. I believe we bring our kids into this world so we can learn love. When our first child is born, we discover just how much love we are capable of.
The greatest struggle of being a parent is the unrealistic desire to be superman and wonder woman so our kids can be proud of us. In this quest we are often too hard on ourselves. We focus too much on what we do not do well rather than what we do that is inspiring to our kids.
A while ago, I received this video from my daughter that shows how hard we are on ourselves as parents. I think it is very touching and inspiring.