Teens have a bad reputation. People often label them as rebellious, difficult and even troubled. Over the years, I've worked with many teens, and some of them have an awakened spirit that blew me away.
Jordan was a 17-year-old boy who came to see me because he had some difficulties with his parents. When I read his parents' description of him, and the description he had written about himself, I knew he was different. No doubt about it. I just didn't know how much.
His parents wrote he had been clingy as a child, had no friends, didn't listen to them and had no direction in life. But when I read his own description, I was very confused. The way he described himself – his desires, challenges and what he wanted from his coaching – was in total contradiction to what his parents wrote about him. This was an issue for sure.
Puzzle Pieces
Life coaches are a bit like detectives. They gather information and plan the best strategies to help their client. But plans are difficult to make with missing pieces, and this client started with lots of those. Good thing I love a challenge!
Jordan came with his parents to our first meeting. He was a good-looking kid and I wondered if he'd ever looked at himself in the mirror. He held his shoulders low and his body in a very deflated way. It seemed like he was trying to hide himself. He behaved like he was unaware of his own beauty.
About half an hour later, his parents left, and he seemed to come to life. He asked millions of questions. I think he was trying to suss me out. I asked him why he came and what he wanted to achieve in coaching. He said that he wanted his parents to spend more time with him.
What?!
I couldn't believe my ears. I was used to teens telling me how horrible their parents are. Most of my teenage clients want their parents to leave them alone more.
Until I was around 16 years old, I blamed my parents for everything. Jordan, on the other hand blamed himself for everything. So, I asked him, "What do you mean you want them to spend more time with you?"
"When I ask my mom to help me with schoolwork, she says she has no time… It's true. She works so hard, and it must be hard on her".
I asked him if maybe she didn't know the subject matter. He said, "No, my mom has an academic degree in this area".
"Maybe you need to talk to her about when she is available? How about weekends?" I suggested and he simply said, "Oh, she can't. She works seven days a week". And then, he told me that even when he was a baby, she'd worked seven days a week, and his grandmother had raised him.
I felt so sorry for her. She must have had to. Who in their right mind works seven days a week for 17 years if they don't have to?
"When we go to a restaurant, my parents tell me to bring my iPad. They talk with each other, and when I want to join the conversation, they tell me to play on my iPad".
"Do you like playing on your iPad?" I asked him.
He looked at me sadly and said, "Nooooooo, I hate it. I like real conversations. I like people. I want to tell them about my day, and I want to know about their day. All those screens are bad for you. I hate watching families in a restaurant where everyone's on their phone. It's so sad our society has reached this point".
In my mind, I was thinking, "Wow. This kid is something else". I wanted to congratulate him. What an inspiring thing to say!
But at that stage, I wondered if he was telling the truth. It's almost always the other way around. I need to make sure my kids don't bring their phones to the dinner table. For a second, I wondered if it was possible some parents preferred it the other way?
We talked about eating together and Jordan said, "When I ask to eat together, they tell me I'm ungrateful, because they work so hard. It's true, they do work very hard. Well, Mom works very hard".
I wasn't sure I'd heard correctly, so I asked him, "Do you want to eat dinner together or do they want to eat dinner together?"
He said, "I usually eat dinner by myself. Dad eats in his room with the TV on. He basically watches TV all day. He doesn't really work. He watches all those stupid reality TV shows. Mom eats around midnight when everyone's asleep…"
"I understand", he added, "They work very hard. For Dad, TV is his resting time, and Mom works around the clock. I feel sorry for them. They don't mean it, but they just don't have time for dinners together. I feel bad sometimes that I ask them to do something they can't do".
I took a deep breath and asked him more about wanting to spend time together.
"When I want to watch a movie with them, they say they're busy. I prefer true stories of inspiring people. Something that teaches me more about people. Something that motivates me to be a better person. I understand they prefer those 'junk' shows to relax. I'm willing to watch any junk they want as long as we can watch it together and talk about it later".
I was speechless.
I went over Jordan's "life wheel" and asked him about his eating habits. He said, "When I ask to buy fruits and vegetables, so I can take them to school and be healthier, they tell me to take whatever we have at home. They eat junk all the time. I worry about them. They're both pretty unhealthy".
I asked him if he went with his parents to the supermarket or added his choices to the family shopping list. He said he'd never been with them to the supermarket and they didn't have a shopping list.
"Dad's not very healthy, so Mom works and Dad's in charge of shopping. He drops me off at school and goes shopping. He goes from one supermarket to another to find bargains. I keep telling him that even free junk is till junk. But Mom doesn't say anything to him, because this is how he keeps busy. Dad says it makes him happy, but it doesn't! He always talks about how unhappy he is. They're both so stressed. I'm sure that's why they struggle with their health".
I looked at him, surprised. 17-year-old Jordan had the wisdom of an old man. I asked him if he was ever worried for his own health.
He said, "I'm young. I can eat whatever I want, and it's OK. I'll probably start seeing it affect my skin and my mood in a few years. My Dad has a few health problems because of his weight and Mom has acne on her face and neck. She's also about 25kg overweight".
I swear to you, I didn't get it.
In my head, I kept saying there must be a reason they behaved like that. I tried to find holes in his stories, but they all added up. I thought maybe they didn't have enough money. So I asked gently about their financial status.
Jordan picked on my question straight away and said, "Oh, no, they have enough money. My mom just bought my dad a new Porsche".
I was speechless (again). Then, I asked, "What do you mean a new Porsche for your dad?"
"Mom changes cars every year. She bought one for herself 6 months ago and recently, she bought Dad a car, so he'd stop being jealous. I don't get it. She works from home, so she has no place to drive to. And Dad only uses the car for the school run and bargain hunting. I think it's just to show off. They could do so many kind things with that money. What a waste!"
I wasn't sure what to say. So I started asking Jordan about his social life. He said he wasn't allowed to go to parties.
When I asked why, he said, "Mom just worries about me, so I'm not allowed to invite friends over or go to other people's homes".
When I asked him about how many friends he had, he said he had a few friends who were really nice. Then, he added, "But since I can't join in in any of the activities, they must have gotten frustrated, so they've stopped inviting me".
I asked him if he could hang out with them before or after school. He said his parents didn't allow him to catch the bus to or from school and his dad always drove him. So he couldn't stay with his friends.
Awakened spirit
I sat there and said to myself, "Oh my God, I've been working with parents and teens for so many years, and I've never, ever seen a teen who is so… unique. This young man is so mature, so awake and so insightful I felt like a midget among giants.
We reached the end of the session and Jordan started saying there was something he wanted to tell me, but he wasn't sure he could. He said his parents would be very unhappy to hear about it.
"I feel very confused, and I'm not sure what to do about it. I don't want to hurt them, but I feel this is who I really am", he said. This went on for about 15 minutes, and he seemed anxious and a bit teary.
I looked at him with admiration, and in my heart, tried to send him love to say, "It's OK. Everything's OK. Whatever it is, it's OK. Just say it".
I was sure he was going to tell me he was gay. I'd worked with teens within the LGBTQ community, and it's not the end of the world. Some people are gay, and that's OK.
Jordan continued, "I feel like I can't be myself without it. I was probably born that way. Ronit, do you think that people can resist their nature?"
"What do you mean when you say 'nature'?" I asked him, still curious where he was heading.
"I tried to fight it, but I think about it all day. When I'm at school and when I go to sleep. I think it's haunting me. My parents will never approve".
I want you to imagine sitting through this agony for 15 minutes. Do you feel pressure when you read this? The suspense was killing me.
Jordan was trying so hard, he was afraid. When I finally told him we had to finish, because his parents were waiting outside, he asked, "You won't tell them, right?"
I'd already assessed his mental health. Jordan did not pose a risk to himself. So I didn't have to tell them anything. I wasn't going to.
"Your parents came here only after they fully understood our sessions are confidential, Jordan. I will not share it with them. I promise", I said to him.
He sighed and lowered his head. Then, he said, "I love music. I just want to do music all day. I have tunes playing in my head. I can feel the music in my body. I dream about it at school and I can't concentrate. I don't know what to do about it".
He watched my face to see my reaction. "Do you think I'm normal, Ronit, or is there something wrong with me?"
I held his hand and smiled. "You are perfectly fine, Jordan. You are just mature, aware and wise. It's not easy to have an awakened spirit when most kids your age are so deeply asleep. It's beautiful that you love music so much. Music is a language of the heart, and I know how you feel".
He lit up with joy and asked, "Have you ever felt like that, Ronit?"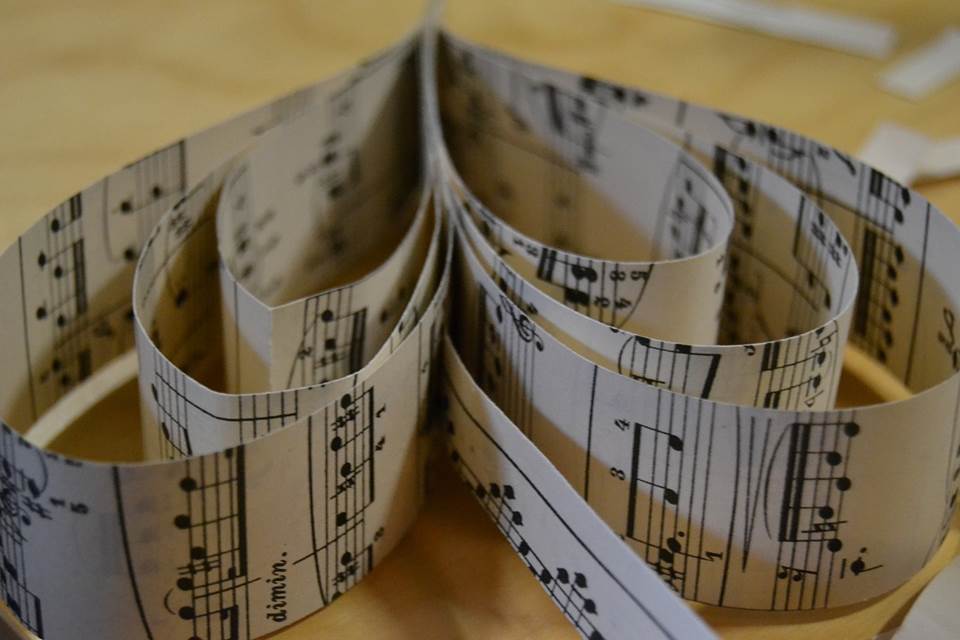 He used my name in such perfect places. It was almost intimate. I thought about it for a second and said, "Yes, I actually have. When I write, I feel I'm just a vehicle, and the words and sentences are written through me. I dream about my characters. And when I sit down to write, I feel I have no control over the story. As if the story has a life of its own. So yes, I sometimes feel like you do".
"Do you write music?" I asked.
"Yes, but I need to do it in hiding, because my parents will never approve".
His phone rang. His mother was calling from outside.
"How about bringing some of your music to our next session?"
"Sure", he said happily.
I went back to my coaching deck to sit for a while, and to try to figure out what had just happened. It's uncommon to find such an awakened spirit in someone so young.
Happy parenting,
Ronit
Amazing Awakened Spirit in a Beautiful Teenager