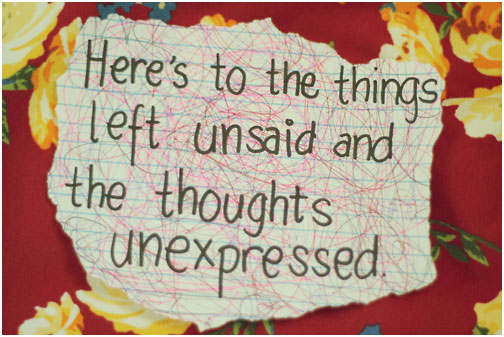 Ashley was a very successful woman. She was brilliant and smart. She had been in a very solid and stable relationship with her husband of 12 years before they decided to have their daughter Mira.
When Mira was born, Ashley was 39, with a booming and successful business that took her away from home 2-3 days a week. Her husband Daryl decided he would take over the responsibilities of caring for Mira. He changed jobs and started working from home. Ashley continued to travel 2-3 days a week.
This seemed like a good arrangement in the beginning but the gap between Ashley and Daryl increased and they often had arguments about the best parenting style for Mira.
I met them both when Mira was 1 year old. At first, I thought they wanted to do the parenting program with me. After a while, I realized each of them was trying to convince me that their parenting style was the better one and that I should tell their partner this.
It took me a while to explain to them that coaching is not mediation. I had to gently remind them that Mira's happiness, health and well being was more important than which one of them was "right". In a battle between mom and dad, the child always loses.
I explained that my role was to help them find out their parenting style and examine it from different perspectives. My role was to find out the beliefs they each had that led to their chosen parenting style, and to help them choose a new style that suited who they were, take into consideration their partner and Mira's personality.
Although they were very educated and knowledgeable (both with advanced academic degrees), they found it hard to believe a 1-year-old could have her own personality. Yet a mother's emotional state during pregnancy and interacting with caregivers during the first year of the baby's life play a critical role in the make-up of that baby's personality.
Mira was not an easy baby. She was smart and very manipulative. She could not speak, but controlled her parents very well. They felt so helpless they argued regularly about the right approach that they hardly slept at night. She didn't eat well, she screamed until she was given what she wanted and most of the time she didn't even know what she wanted.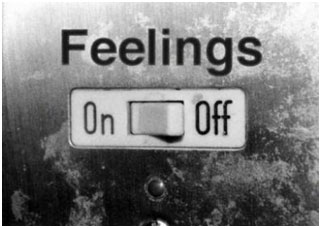 I spent almost 3 hours in their home and it became obvious to me that they needed take over the leadership in the house or Mira (and they) would become very miserable. A baby that controls their parents with "tantrums" does not feel safe. She feels that she can't lean on her parents for comfort. Weak parents cannot comfort a baby.
In the following sessions we talked about strategies for how they could start taking back the leadership role, by setting some rules and boundaries. A baby's only means to manipulate her parents is through recognizing their fears, and crying. Parents often get very distressed when a baby cries so it took me a while to explain that babies won't die from crying. I even used joke sometimes that it helps them develop bigger lunges.
I followed up on Ashley and Daryl throughout the following year. When Mire was about 2.5 years old, Daryl called to say the arguments had started again and I went to see them. I watched them interact in a playtime setting.
Daryl sat with Mira while she drew pictures and made comments like, "That is very nice", "Do you like this color?" and "Tell me what this is?".
Meanwhile, Ashley said things like, "I like this drawing", "The left eye is too big" and "Mommy is very proud of you that you can draw".
As you will notice, Daryl's focus was on Mira, while Ashley's focus was on herself.
Conditional parenting style
Later on, Mira went to play by herself and they started arguing. Ashley argued that Mira could not play by herself and Daryl (who spent most of the day with her) insisted that she could. When Mira came back crying, Daryl gave her a hug and sent her on her way, while Ashley became upset with her.
This time, I noticed Ashley was using an "if-then" parenting style. She told Mira that if she cried, she would not be allowed to play with the toys.
When I asked her, "Why not?" she said, "I don't want her to learn that crying is a good way to get things".
This was a fair point, but as Daryl later pointed out, "Babies cry as a way to express discomfort". Luckily, Ashley agreed.
When I asked about other situations, they told me that if Mira does not eat her meal, they have an argument about that as well. Daryl tries to make a game out of the eating, "You get one bite and daddy gets another bite", while Ashley said "If you don't eat, you have to leave the table". When I asked what the consequence was for not eating, Ashley said she took Mira to her room.
"And then what?" I asked. Then Mira cried and came back out, and Ashley told her that if she cried, she could not be around them and put her back in her room again. Of course, Mira did not stay in her room so Ashley and Daryl had to go to the toilet and stay there until Mira stopped crying.
When they picked up the toys, Daryl and Mira picked up toys together, while Ashley put the crayons in the box herself and instructed Mira to put the box on the shelf. When Mira disobeyed, Ashley said, "If you don't pick it up, we will not read a book today".
I spent more than 3 hours with the family and in that time, Ashley used an "if-then" parenting style in every interaction with Mira.
Weak parents are not good parents
An "If-then" mentality is a parenting style that uses conditions. It uses "threats" and "bribing" as parenting tools. The only thing kids get from it is weak parents and weak parents are not very good parents.
We take the journey through life using our happy and unhappy feelings as a compass. If we hide or ignore them, it is almost impossible to find true north. Our life's journey becomes full of trials and errors.

Ronit Baras
Parents who use this approach are usually parents who grew up with a weak parent or parents who felt helpless. To gain an illusion of power, they used threats and bribing. By being aware of this, we can stop the cycle before we pass it on to our own children.
Ashley was convinced that she was teaching her daughter important life lessons. When I asked Ashley about her upbringing and her beliefs, I realized that her dad was a very controlling father. He abused his power by using a parenting style of threats and bribing, telling her that he was teaching her important things and doing it for her own sake. Ashley believed him.
For her to be loved, she had to fit into her dad's conditions. She stopped crying. When she felt sad, she hid in her room believing she could not be loved if she was sad, frustrated or hurt. Everything she did, she did to avoid the pain of rejection.
Her dad's love was the thing she could never get if she felt or wanted something that didn't fit his definition of "right" or "wrong". Her life was full of pain and she was sure that feelings were not to be felt but hidden.
This behavior was so ingrained in her that when her own daughter cried, she did exactly the same things her father did.
I suggested Ashley and I meet independently. By this time, she was about 42 years old and was constantly working hard to hide her feelings. Whenever she felt any strong emotion, good or bad, she felt weak and unloved.
This belief had been ingrained in her from birth and these thoughts came automatically, that feelings are bad and obedience is the only way to achieve love.
"Feelings are meant to be expressed not hidden", I told her, "If we hide them, they go into our subconscious and make a mess there. We can't hide anything from our subconscious.
If we don't express what we feel, we are never fully conscious of it. Our subconscious compensates for this and magnifies it so we take notice. What could pass easily through the conscious mind, stays in the subconscious, forever.
What if?
Ashley said that she didn't want to have any more kids because she did not know how to love. "I don't know what love is", she said. Her love always had conditions. She said she could not sleep at night, because her mind was constantly asking "What if?", and the answers were always conditional "If-then".
To help change this cycle of misery for Ashley, Daryl and Mira, and to help change other families like this, we have to help parents make a change. Rather than weak parents raising kids to be weak parent by putting conditions on their love and attention, we have to help parents pass on unconditional love to their kids.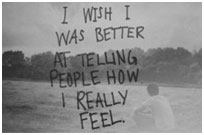 When I talked to Ashley about her grandparents, she described a very similar household. Her dad proudly informed her that one day he cut his foot with digging fork so bad that it needed stitches. On the way to hospital, his dad (Ashley's Grandfather) stopped at the local pub for 2 hours while his 9 year old son was screaming in pain while waiting for him in the car park.
Ashley easily saw the pattern she was in. She was smart and reflective and realized that this mentality would cost her relationship with Daryl and with Mira. She was a very typical parent who realized that in order to help her daughter and her relationship, she would need to help herself first, and give herself the permission to feel. After that, the real coaching began.
Happy, unconditional parenting,
Ronit