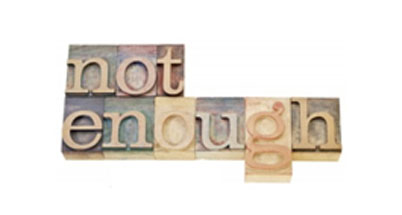 Magda came to see me after 16 years of heartache and pain. She was referred by a client of mine. She had seen psychologists and psychiatrists before, but felt very criticized and had never gone for a second session with any of them.
When I finally got to meet her, I was a bit surprised. She was in her early fifties and looked amazing – almost like a doll. She was tiny and very well presented with beautiful skin.
Yet, during the first 10 minutes of introductions, she managed to say only bad things about herself. The gist of them was that she was not good enough, unworthy and helpless. She said 27 bad things about herself in those 10 minutes. I counted!
This made me very curious about her because at that point we had just met and I knew nothing about her.
Coaching is very much like solving a puzzle. I tried to gather information that would allow me to help Magda in a way that the other therapist could not. As it turns out, Magda was an only child, born to very old parents. Her dad died when she was very young and her mom never had another man in her life.
Magda told me, "Now that I am much older, I understand that she did have some relationships with men. There was a man who came with us to the beach and he was around a lot. He was married. I think my mom had some kind of a relationship with him".
I asked her what she thought about her mom having a relationship with this man and she said, "I understand. There is a limit to how much a good toy can do. She probably needed a bit of love and attention ".
At that stage, I didn't know she was talking about herself. This is her story.
32 years ago, Magda met her husband. She loved him very much but after 6 years and too much drinking and abuses by him, Magda said "no more" and they separated for a year. Her husband, who loved her very much, promised to stop drinking and he did. They spent the next 2 years in wedded bliss but after many failed attempts to have a baby, things went downhill again. Magda's husband started drinking again and buried himself in work.
For the next 8 years, Magda was lonely and frustrated. Her husband worked more than 14 hours a day, sometimes on the weekends as well. When he came home, drinking was his refuge. Magda tried meeting friends or going to the movies but this did not help. Her mother was very controlling and continued to comment on her relationship, while her husband was disapproving of her two closest friends.
One weekend, her friend asked her to join her for a festival. There she met Marco. Craving attention, she spent the whole weekend with him. Over the next 3 month, she and Marco had an affair. After 3 months, she went back to her normal life. During that time, she fell pregnant from her own husband (who continued to drink and abuse her). When her daughter was born, Magda felt very lonely and developed postnatal depression. She decided to renew her relationship with Marco.
This time, her husband found out about the affair and she decided to file for divorce. Her mother did not approve and threatened not to support her and her new baby. Friends talked behind her back, saying she was "unfaithful" and asking "How could she do this to him?". Meanwhile, Marco was very loving and supportive, so were his daughters (each from different relationships) and his parents, who love Magda very much. Magada's mom continued to be very critical and controlling, forcing her to see a psychiatrist. Magda explains that this psychiatrist prescribed anti depressants and told her "Having an affair was a stupid thing to do. It was your fault".
Over the last 15 years, she had seen over 7 therapists. All of them focused on the affair she had. She and Marco continued their relationship during those years. They did not live together but slept at each other's place 4 nights a week. Her daughter and Marco developed a great relationship and seven years ago, when her ex husband found a new women, he stopped threatening to kills Marco and gave up trying to win her back. He still drinks and her daughter, who sees him every other week, is scared of him. "He gets a little bit violent when he drinks" she says.
When she finished telling me her story, I asked Magda, "So what brings you here?"
"Marco and I separated two weeks ago" she said, and added, "It was all because of me".
"What happened?"  I asked her.
"I am so jealous. I spy on him and check his phone conversations and blame him for cheating on me and he said he was sick and tired of it so he left".
As she spoke, small pieces of the puzzle fell into place. Magda and Marco had been together for 16 years. She loved him and she knew he loved her. Her daughter, Marco's daughters and his parents were very supportive of their relationship but her mom continued to disapprove. In Magda's eyes, her mom's opinion was the most important and if she did not give her permission, Magda didn't know how to take it. When I asked her if there was a reason she and Marco didn't move in together she said "I will have to wait till my mom dies".
Magda and I talked about the "wanting muscle" and living by others' expectations. Hers is another story of a controlling parent who did not allow their kid to want. Wanting is like a muscle. If you do not use it, the muscle becomes weak.
Magda grew up as an only child to a single mom. When I asked Magda, "What do you want?", she froze and smiled. No one ever asked her what she wanted. "Only Marco" she said. With him, she felt alive because he allowed her to want. When Marco was gone, she could not bring herself to want. Her mom used guilt, shame and criticism to "force" Magda to do what she expected of her. For 16 years, Marco is "the one who could not be named" and her mom did not allow Magda to share any part of her life involving Marco. So, for 50 years, Magda had what I call the "disease to please". Unfortunately, this seemed to get worse every year.
"How old is your mom?" I asked her.
"She is 87 years old. She is still complaining and blaming me for the affair. She tells me I was a horrible wife and that I destroyed the whole family. She spent years telling me to go back to my ex. Now that he is in a relationship, she calls me a slut and other names I can't repeat," She said in much pain.
"How often to you see your mom?" I asked.
"Every day. She is in a nursing home and I go to see her every morning before I go to work. She never hugs me, never smiles, never says 'thank you'. She is always complaining and when my daughter goes to visit her, she tells her horrible things about me"
The bond that links your true family is not one of blood, but of respect and joy in each other's life. Rarely do members of one family grow up under the same roof.

– Richard Bach, Illusions: The Adventures of a Reluctant Messiah
 "Why do you go then?" I asked. she looked a bit surprised by my question.
This question stems from my own development journey. When I was 16, I read a book by Richard Bach called Illusions where I read the quote above on family. I copied it out in neat handwriting and hung it in the closet to remind myself that blood relations do not make families. Sometimes families make you feel trapped, a prisoner inside yourself. I remember the sense of freedom I felt when I realized what this quote meant. After that, my family could not make me feel guilty or ashamed. This gave me the power to control my own destiny I knew I had to help Magda reach that knowledge.
"I shouldn't go, should I?!" she asked, in response to my question about visiting her mom. She was over 50 years old and she was asking permission. She  so desperately needed approval for her choices that she was in an approval trap. The only time she exercised her want for love and attention, on that weekend of the festival, where she met Marco, everyone around her "punished" her for it. In fact, they were still punishing her 15 years later.
What I wanted to say was, "No, you definitely should not go! Why on earth would you choose to be abused and bullied every day?" But instead I asked "What do you think?"
"I have to go!" she said exclaimed anxiously.
"Says who?" I asked. This time she stopped to think about it. "What would happen if you did not go?" I asked her. This is the first step in a great NLP technique I learnt. She smiled. "Mom will be unhappy… but she is unhappy now too, so, nothing. Nothing will happen," she said. It felt like a dark cloud was lifted from her.
"How will your life change if you stop going until she accepts and respect your choices?"  I asked.
"She won't respect my choices. She never did and she won't in the future, but at least I won't have to hear it every day," she smiled. She had victory in her voice.
"What do you think will happen to your mom if you stop being an audience to her thoughts and feelings?" She looked off into the distance and thought about it for a minute.
"She will start complaining that I am selfish and don't care about her, which is what she does anyway,  I just won't be there to listen to her. She will complain to the other people in the nursing home. Without me and my daughter, she has no one". I think she realized at this point that her mom needed her, maybe even more than she needed her mom.
Sometimes, the fear of something is worse than the thing itself. We continued to imagine possible scenarios and their outcomes. Each of them brought her back to the realization that it was her choice whether to go every day or not. We cannot control what people say to us but we can choose whether to stay and listen. Abusers need an audience. They need a victim, someone with a weakness. If you know your weaknesses and you distance yourself from the people who exploit them, they have to find a new victim. This is much harder to do when the abuser is a person who was supposed to protect you from the world (like Magda's mom). Yet we still need to exercise our own wants in order to find confidence and overcome our weaknesses. Exercising our "want muscle" helps builds our confidence and confidence repels bullies.
An hour and a half later, Magda left with a very detailed plan for the following two weeks. For every task, I asked her the following questions:
"What do you want?"
"What do you need to do to get it?"
"If you did that, would that give you the feeling you want?"
"What are the possible obstacles and how can you handle them if they happen?"
She had straight answers. She knew exactly what she wanted. She just needed to overcome her need for approval and permission.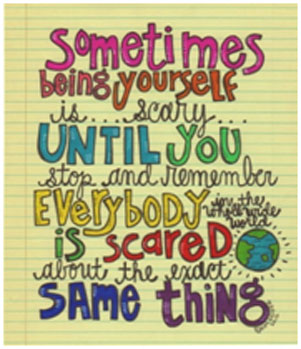 We are born with the right to be free. The permission to want is ours and no one needs to give it to us. Unfortunately, our ability to want can be stunted by our parents behavior and most people develop a fear of wanting. Their "want muscle" is so weak that they feel life is controlled by all the people around them. Those people who are brought up obeying their parents out of fear develop a need for external permission and approval. As an adult, this can be very difficult if you have to seek permission for everything you do. Magda was just a typical kid who was still stuck in the trap of trying to please her mom. She had been trying toplease her for 50 years and was not successful; rather than thinking her mom needed help, she thought she herself needed help.
I added a bit of extra homework for Magda.
She had to find her "wants" and practice giving them to herself every day because she was worth it, she was enough and she was strong.
She had to change her schedule and see her mom only as much as she wanted, rather than as much as she "had to" (she thought once a week was enough).
She left the first session happy and smiling like a kid.
We said we would discuss her relationship with Marco next time.
Do you see yourself in Magda's story?
Happiness and love to all!
Ronit