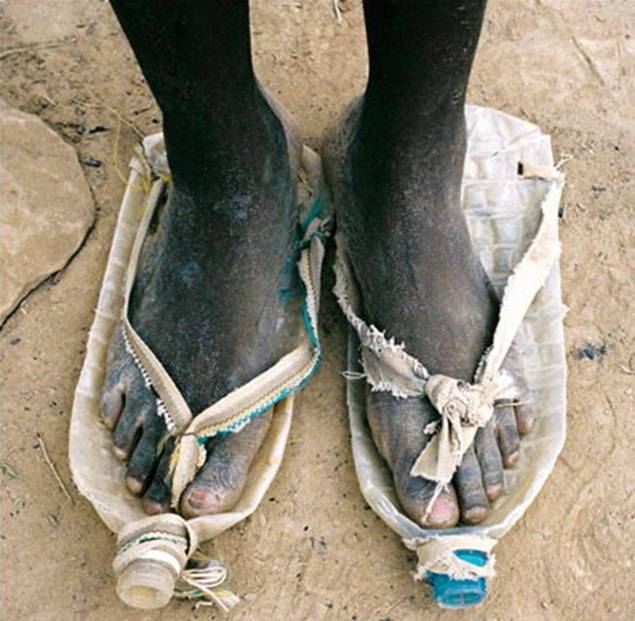 When I was a kid, we had only two pairs of shoes each and most of them were "hand me downs" from older siblings and relatives. We sometimes got new shoes as birthday presents. When we asked for sports shoes that we needed for school, our parents would say that we should think about all kids in Africa who had nothing to eat, because for them, shoes were a luxury.
One day, when Noff asked for new shoes yet again, I said to her that while hers still sat on the shelf, kids in Africa would benefit from the shoes that were too small for her, which were in a perfect condition. I didn't know then how true my words were.
Last year, I found out about a project called Shoes for Orphan Souls run by an organization in Texas whose focus is on giving shoes to orphans around the world. Shoes are very useful for kids in remote areas, where they need to walk for hours to bring water, to attend school or to reach a medical facility, and can contribute to better health.