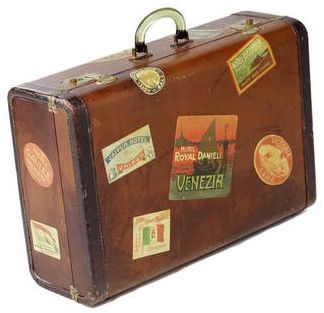 When you are moving to a new house, the hardest days are the last few days at the old place and the first few days at the new place. Most of your things are packed, but you still need to manage until you finish unpacking the necessities.
Pack a suitcase for a week
For the move, pack suitcases as if you were going for a one week holiday. I have found this tip to be very useful. The first week in a new house can be very challenging, because otherwise, you start opening boxes to find things and leave them half unpacked. The mess will drive you nuts.
If you treat the new house like a hotel room for a while, you won't start panicking when you need something, because you've already put it aside. Like in any hotel room, the essentials will be there: the beds, the refrigerator, the tables, the chairs. All you need to do is pack the same things you would need if you went to a serviced apartment: