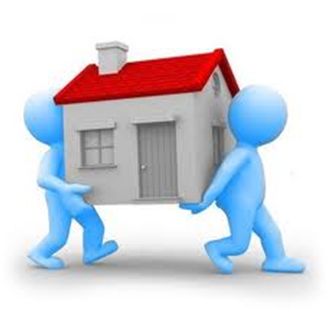 Moving to a new place is very exciting and a great opportunity to start fresh. A helpful tip to make the move smoother for everyone is to prepare them for what it is going to be like ahead of time.
How to prepare
When we move, we are usually concerned with the change in our basic needs and services. Being used to the old place, it can be hard to imagine what life in the new place is going to be like.
If you can, check out the new place. Checking out the new place ahead of time makes it easier to prepare yourself and your family for the new environment. If you get a chance to do that, take note of the surrounding area as well. This will make it easier for the entire family to prepare emotionally.
Visit those places physically with your kids, if possible, to make sure they have something to look forward to.
Check basic services (best to visit them before moving)
Schools and kindergartens
Doctor, hospital, dentist, pharmacy, emergency clinic and night pharmacy
Buses, trains and other public transport locations
Service (gas) station
Supermarkets, shops and shopping malls
Parks and playgrounds
Eating places for lunch, dinner, family diners, fast food outlets
Talk to the locals
Our moves were often big enough to take us across countries and continents. Many times, we did not know what the future would hold. In most of our moves, I had to take care of temporary accommodations for a month or two before we found our own permanent place.
To make my life a little bit easier, I contacted people in the area and asked them for information about the new place. In the last few years, it has become even easier to check things out virtually (Google Maps, anyone?). I highly recommend doing it. If nothing else, it will give your children a taste of what to expect.
If we can get a few hints about the new place, over time, our brains will find solutions to manage the challenge of separating from our old place. If we don't know anything about the new place, it creates a bit of anxiety. Anxiety is not what you need when moving to a new house. You need all your energy to go towards the move itself. Gather as much information as you can about the new place, as soon as possible. That way, your brain can get used to the idea and replace anxiety with excitement and adventure.
If you can, get in touch with other families in the area and help your kids find new friends even before the move. If you cannot meet people physically since you are moving too far, try doing it over the phone. I used to tell my kids, "you have many friends in the new place, you just haven't met them yet".
Map out your new home
If you can, measure the spaces in your new home so you can plan what goes where. Taking a video of the place or getting a house plan with measurements is best to help you plan.
Join me next time for some tips about using the right providers for moving.
Happy moving,
Ronit
Moving House Made Easy: The New Place