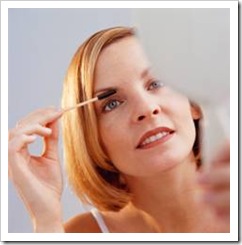 In previous parts of the "Save Your Marriage" series, I discussed some of the problems that arise in relationships. This week, I will cover another one of the disturbing conflicts in any relationship – being trapped by stereotypes about gender.
In married life, there will always be obstacles threatening the stability of the marriage. Working through personal perceptions and interpretations is the key to overcoming such challenges.
Shortcut to divorce
Men and women perceive emotions, communication, sex, fidelity, work and money differently. They think the way they do because of the way they have been socialized and because of the way they have been shaped by their parents' perceptions. From a very early age, we are "programmed" to believe that there are such things as "typical male" and "typical female" behavior. If you want a demonstration of how early this starts, look at your kids playing "shop" and consider how you choose baby clothes. Is it true that all baby girls love pink and baby boys love blue? No. Yet, most parents, when buying clothes, do not want to risk going against the grain by swapping colors.
Endless messages such as these are received during childhood and turn into beliefs and values that couples take into their marriage later on in life. Each party to a couple has his or her own "programmed" definition of what is typical, what is acceptable, what is tolerable and what is intolerable in a marriage relationship. Each of them may think that there is a particular way to show love to men that is different from the way you show love to women or that all men love sports and all women love jewelry and, without knowing, such gender beliefs can become a shortcut to divorce.
Read All Men Are… All Women Are… »