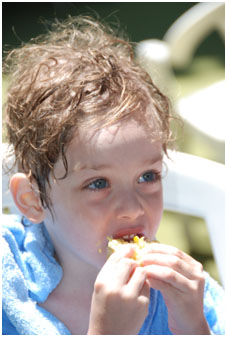 Vegetables are good for our health, but they are not very popular. I think this is because the advertising departments of junk, sugary and chocolaty food companies are much better than the advertising departments of vegetable companies. It is very simple. If we had the same publicity for vegetables that we do for junk food, it would be easy to get kids to eat vegetables and they would do it happily.
Even more than advertising, the best way to get kids to eat vegetables is to love eating vegetables yourself and to buy lots of them for your home. If this is what kids have on hand, this is what they will eat. Obviously, this is not as easy to do as we might think. Otherwise, everyone would do it and every kid in the world would eat vegetables at every meal.
The A-Z Vegetable Challenge
One of the tricks I offer to my clients to get kids to eat vegetables and overcome eating problems is the A-Z Vegetable Challenge. Starting with the letter A, the family chooses a vegetable beginning with that letter to focus on for the week, to learn about, research, cook with and eat.
One of the scariest things about having your first child is baby food. What do babies eat? How do you feed them and when? The answers are not always straightforward.
Every two or three years they change the philosophy about feeding babies. I have to say, as a mother of 3 kids, this can get very confusing. When Eden was a baby, the philosophy was breastfeed full time until the baby is 4 months old, introduce fruits slowly for one month and then introduce mashed vegetables with chicken (no dairy, no egg and no nuts until 12 months of age). I did exactly this and it worked fine.
When Tsoof was born, we lived in California and the philosophy was different: breastfeed until 6 months old, substitute with formula if you needed and introduce cereals at 6 months. Fruits, vegetables and chicken were introduced much later. I was totally confused. There was about 7 years gap between Eden and Tsoof. Papers and books kept saying that what we know today is not the same as what we knew a few years ago. I didn't know what to do. While I was still breastfeeding, I debated whether to stick with what I knew or give the new philosophy a try. I asked around. A much older and more mature mom told me that the philosophy changes every 2-3 years and that she thinks it is better to stick to whatever works for you. I decided to take her advice and stick to what I knew. I did the same with Tsoof as what I did with Eden and it worked perfectly fine.
Your extended family can be a great help once a new baby arrives. I didn't understand just how much until Eden was born. I was in my last year of university and working full time. My parents lived over 3 hours drive from us.
I never had a close bond with my mom. When others talked about having their moms around when you had a baby, I didn't really know what to think about it. When Eden was born, I was in hospital for 10 days. I got a terrible infection and my mom came to stay with us after we were discharged from hospital because I had to go back every day to change my bandages.
We got home and I didn't really know what would happen. But my mom incredible. She had already had 5 kids of her own and she knew exactly what to do. She said to me, "You focus on eating, sleeping and breastfeeding" and that is exactly what I did. Meanwhile, she cooked, cleaned and played with Eden, massaged her and sang songs. I never knew my mom could be like that. She was awesome.
One of the biggest challenges of moving to a new house is managing food. Even after everything else is done, in that last week of the move and your first week in the new place, eating becomes a bit problematic. You cleaned out your old fridge and pantry, so you do not have all of your food, and by the time you assembled the dining table and found your aluminum foil, 3-4 days have passed.
One of the first things I do when I know that we are going to move is try to use up everything in my refrigerator, freezer and pantry. That way, we travel lighter and do not have to throw away too many things. There is something liberating about cleaning out cupboards but it can also be challenging. Why? Because you don't really get to eat what you want, you eat what have in the house. Luckily, you then pack less on the move and throw away less. It is a perfect opportunity to start new and healthy diet regimes. For all those last things in the refrigerator, I use a cooler with frozen ice in it too keep things cool or give away things from the freezer if I cannot take them with me.
The second thing I do is plan our meals for the last week in the old house, focusing on the last two days when most things are packed. If needed, I schedule meals at a restaurant as a celebration. To make it easier, I think of the house like a hotel: there is hot water in the kettle, so instant noodles are a great solution. There is an oven, so oven ready made food is easy, and there is a microwave so frozen meals are also a great solution. I do the same sort of plan for the first week in the new house.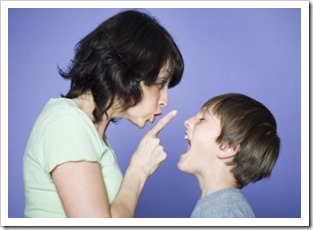 Self regulation is the ability to control ourselves and not do things impulsively. This skill is like a muscle – the more we practice, the stronger it gets. Once it is strong, it is much easier to resist temptation and function according to a "plan", rather than going with whatever comes your way or whoever applies more pressure.
In the last two posts in this series, I explained the mechanism of self regulation and shared some research on its importance, particularly in parenting. Today, I want to share some tips with you on how to strengthen the self regulation 'muscle'. It can be easy to find self control and be the role model you want to be for your children.
There are some more important questions to ask if you want to know your partner and our topics for today are home, food, telecommunication and pets. These questions will help you find out the things you and your partner find it hard to compromise on. A good way to tell is if you are very passionate about something. It may be something that is too important to you to give up.
It is important to remember that some of the answers will change over time. We are searching for the things you think are "musts" or that you must have and are not willing to let go of. These are the issues that may become a conflict later on.
A couple of months ago, we went to visit some friends of ours who had a guest. Their guest was a young man who loved cooking but did not really think of himself as cook or a chef. To feed his love for cooking while travelling, he made a nice and easy garlic spread and which we tasted on a piece of bread. It was heavenly.
Since I love introducing the kids to special and healthy food options, I loved the idea. My kids are very much healthy eaters. When they make a sandwich it is full of vegetables and adding the garlic as a spread was a great way to add flavor to the sandwiches without adding junk to it.
When I came home, I had to try it. Here is what you do.
I love avocado. Always have. And I am very happy that my kids love avocado as well. I love avocado, but do you know what I do not like? Waste, clutter and buying products that only fit one specific purpose (well, that is a kind of waste).
A few weeks ago, I spent a week running workshops at a conference in the north of the country. The conference organizers booked for me into a serviced apartment, because they thought I would be more comfortable making my own food. Since I worked most of the day, I hardly had time to cook for myself, but in the evening and at night, when I felt hungry, I could make myself simple, yet tasty, things to eat.
When I checked what was in the apartment's kitchen drawers and the cupboards, it hit me that everything was so organized. I compared it to my own kitchen cupboards and drawers. Ouch! That hurt!
No, they did not have all the utensils I had at home, but I could manage with everything just fine.
As a life coach, I have to keep a strong belief in the power of coaching even when those who come for coaching seem impossible to help at first. Recently, I had to question my belief when a new client came to me that made me doubt my ability to help her. After years of working with people and helping them see the amazing power of the mind, when Millie came, I had some doubts.
Millie was referred to me by a friend. He said to me, "Ronit, Millie needs to come and see you urgently". So we scheduled a session and to my coaching deck came a gentle, beautiful 40-year-old woman with spots all over her face.
The more she told me about the problem, the more I doubted about my ability to help her. How on Earth can I help a woman with a 35-year-old skin problem? I am not a dermatologist. I panicked a bit and talked to myself, "Come on, Ronit, you've helped people who had taken antidepressants for 24 years, you've helped people who had used drugs, you've helped sick people. You can do this". One side of me said, "You can do it", while the other asked, "How?"
I had no answer.
Money is very tight in many families. We want so many things for our kids and for our family that it seems like there is never enough. This week, I had sessions with many clients who wanted to improve their financial situation. One of them earned $50,000 a year and owed $42,000. One was a single mother who had spent all her savings on tutoring. Another one spent a fortune on supplements and health professionals, and all the rest told me variation of the same story: money is tight.
Every family may reach a point in life when there is just not enough money to survive the next month. It is inevitable that some life circumstance will change the flow of money that we count on to manage our daily life. If you go over your life and ask yourself when your supply of money was at risk or when it stopped entirely, you are likely to find that it happened a lot.
We were in this situation many times in our life. It happened when Gal's company had a wave of redundancies, whenever his contract ended somewhere in the world and we had to move ourselves from one county to another (no income, lots of expenses), after September 11 2001, when Gal had cancer and took time to recover and when we had something big and special that ate into our savings, like going overseas to see our families. Every time we stopped working, our family was at risk of not having enough to pay the bills.
Saving for a rainy day was always our solution for those situations, but saving is never enough. Sometimes, a big wave comes along and wipes you out. Gal lost his job twice after we had bought a property. We are not fortunetellers.