Many new mothers consider demand feeding "the right way to feed my baby". Every new parent considers the various choices: breastfeeding vs. giving the baby formula, feeding every 3 hours, maybe 4, vs. feeding on demand, waking the baby to feed vs. letting him or her wake up when hungry, giving water vs. not giving water, using a nipple shield vs. not using one, using a dummy (pacifier) vs. not using one, and many others.
These are serious decisions when you have your first baby and the more you ask around, the more confused you become. My oldest daughter recently gave birth to my first granddaughter (she is GORGEOUS – see below). Watching her, I have discovered a relationship between breastfeeding on demand and emotional eating. It was amazing to notice things I never thought of when I had to make a decision how to feed my own daughter when she was born.
The stories I have from the last six weeks, since my granddaughter's birth, can spread over hundreds of posts about raising babies. Today, I want to discuss one of them, which is demand feeding.
In less than 30 years, the philosophy about feeding babies has changed so much and so often that it makes it harder to believe what is right and what is wrong. I have three kids who are about 6 years apart. With each of them, the common feeding philosophy was different.
My daughter has seen so many different specialists in the last six weeks that, instead of knowing what to do, she feels insecure and distrusting. Even if she goes to the same clinic, one nurse says, "Feed on demand", another one says, "Only 10 minutes each side", the third one says, "Breastfeed from one side each time" and the fourth says, "Let your baby decide how much she wants to have".
No one can do all these things at the same time. If there is something you learn when you become a parent is that you have to choose your battles. The contradictions are so huge that the only feeling a new mom needs is confidence and she cannot get it from many things that just make no sense.
I had a different experience with feeding, since I could not breastfeed for about 10 days due to severe infection. When I went home with Eden from the hospital, the nurses said to me I could not breastfeed, because I had no milk and Eden had been given bottle for 10 days.
The whole thing was so traumatic for me that giving up breastfeeding seemed devastating (not to mention the flood of hormones in my body). So I said to them, "I WILL BREASTFEED HER!" I was willing to kill anyone who said I would not be able to do it.
I went back home, started to breastfeed her and she slept for 7 hours the first night. She was the easiest, most active, best sleeping, smartest baby ever and life was easy. Over the years, when parents shared with me horrible baby experiences, I said, "My babies didn't read the books, so they didn't know they were supposed to have colic, stay awake, cry when mom is not around or throw tantrums…"
Is demand feeding the "natural" way?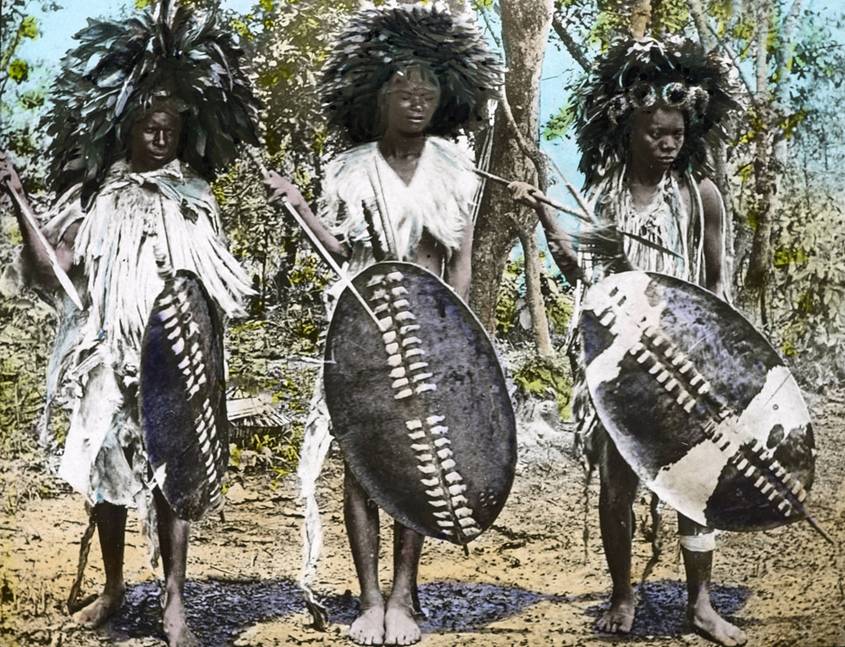 My sister, who gave birth to her third child recently, at the age of 43, is a fan of feeding on demand. When I was with her, she breastfed her son for 45 minutes, sometimes every hour and a half. It was the same with her first two as well.
The best days were when she slept 3 solid hours. She probably had that once a month. The Demand Feeding gurus say, "They are just young, they know when they are finished and they know when they are hungry". When I suggested giving her son some boiled water (which was what I did 28 years ago), my sister freaked out and said, "I'm not giving my son water. In nature, no one gives babies water".
I have heard this many times. Even when my daughter asked one of the nurses about giving water to her baby, they were very clear that the outcome would be devastating. "The baby will want less milk and not grow so well", they said.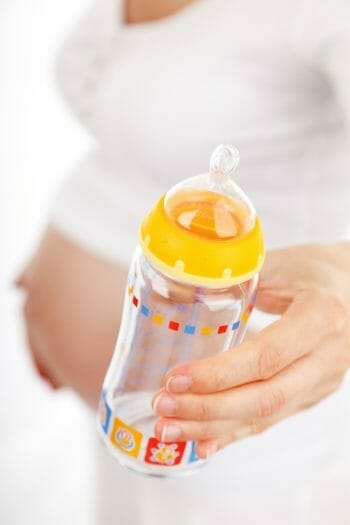 I could see that my daughter had mixed feelings about this, because she kept asking every nurse about water, although they all said, "No way!" like it meant the end of the world. "It will ruin your milk supply and your baby won't want to breastfeed. No bottles in nature and no water for babies".
So, here is what I have to say to all those who play the natural card (including my sister):
In nature, many babies (and many mothers) die, during labor or shortly afterwards. This is why in some traditions, they do not name the babies until they survive the first week.
No one performs cesarean sections with a doctor in a sterilized theatre in nature, so my sister would have probably died. In fact, I would have probably died during my first childbirth, along with Eden, and my other kids would never have been born.
In nature, no one puts special clothes on a baby, because there are no baby clothes.
There is no air-conditioning in nature to dry up the air your baby lives in, so maybe the baby is not as thirsty.
In nature, if your nipple bruises and bleeds, tough! You either breastfeed and bleed or stop breastfeeding. There are no nipple shields.
There are no iron supplements in nature, so women cannot take them during pregnancy (luckily for them, they also do not suffer from constipation as a side effect).
I hate this "natural" myth! Snake venom is also natural. Does it mean we should all have some? Everything we do now with our babies, including how we feed them, is unnatural. In nature, people have no diapers (disposable or cloth), no refrigerators, no toilets, no running water and not even beds with pillows to sleep on while recovering from the delivery.
So playing the "natural" card is more than a little hypocritical.
Comfort food
The second thing that came up for me was seeing my sister breastfeeding every time her baby cried. If I was around and took the baby away to the garden or rocked him, he stopped crying and she did not breastfeed him. If I was not there when he cried, she offered him comfort on her breasts. He fell asleep only on her breasts, except on lucky days, when she could put him in his bed and rest for an hour and a half before he cried again for a feed.
It made me wonder about the connection between feeding on demand and emotional eating. Think about it. Babies cry when they are hungry, when they are thirsty, when they are cold, hot, when it is too bright, too dark, itchy, when they want a hug, when they hear loud noises and when their diaper is full. They cry for many different reasons.
So if you respond the same way, by feeding them, when they express all those different needs, what are they going to think?
Food comforts all. If I eat, everything will be OK.
When I heard my daughter debating whether her daughter was hungry or not, I realized that there is no wonder most people eat when they are down. In their early years, the person who was supposed to care for them most anchored the idea of "I am feeling bad – the solution is food" by breastfeeding them every time they cried.
Early childhood anchors are very strong and engraved in our mind. Those anchors formed when we had no mental filters. Many grownups fight emotional eating, consider food as comfort and do not know why they cannot stop it. They often tell stories of comfort food, such as, "They gave me candy or chocolate to comfort me".
Many people will tell you that they got their eating habits from home. If their mom used to add sugar to everything they ate, they became addicted to sugar. If she added lots of salt to their food, they hate un-salted food and prefer chips. And if they got ice cream as a reward when they were kids, they will comfort themselves as grownups with ice cream whenever they need a "pick me up".
Food for comfort is very unhealthy for our wellbeing as babies, kids and grownups, because it creates a dependency. Since my nephew was born 8 months ago, and since I witnessed the first weeks of my granddaughter, I realized that a parent's attitude to breastfeeding can make the baby choose between "food for nutrition" and "food for comfort".
Whatever you do is your choice!
Choose well,
Ronit
This post is part of the series Raising Babies:
Raising Babies: Demand Feeding and Emotional Eating