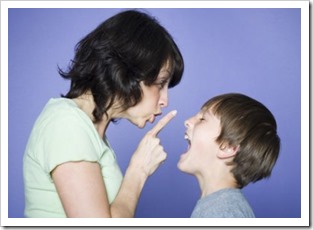 Self regulation is the ability to control ourselves and not do things impulsively. This skill is like a muscle – the more we practice, the stronger it gets. Once it is strong, it is much easier to resist temptation and function according to a "plan", rather than going with whatever comes your way or whoever applies more pressure.
In the last two posts in this series, I explained the mechanism of self regulation and shared some research on its importance, particularly in parenting. Today, I want to share some tips with you on how to strengthen the self regulation 'muscle'. It can be easy to find self control and be the role model you want to be for your children.
Any hobby or sport requires self regulation. Pick a hobby and stick to it for as long as you can. Encourage your kids to do the same. If they choose something, make sure you decide on a set length of time in which they have to keep going (e.g. if you pay for one term, they have to go for the entire term. Re-evaluate after that).
Say something nice to at least 10 people. This will make you aware of your compliments to others and will "push" you gently towards better communication. Say it to your kids and teach them to do the same.
Set your alarm clock to help you get up 10 minutes earlier and take the 10 minute to do something you have not done for a while. The time limit will ensure you keep to your plan.
Choose one color and focus on it for the whole day. It will help you relax your brain and create awareness. This is a game that is fun to play as a family.
Write an eating journal for a week. It has been found that just writing down what you eat is enough to make you eat healthier. This exercise will help you resist temptation in the future.
Schedule time for doing nothing. Your brain will be tempted to say "what a waste of time" but do it anyway. Use this time to relax. The more your body is relaxed, the easier it will be for you to self regulate at other times.
Give up some kind of food you know is not healthy for you (e.g. coffee, alcohol, drugs, soft drink, white sugar). Do it for one week and see what happens. Like the eating diary, it will make you more aware. Over time, resisting temptation will be easier and easier.
Think of someone you appreciate who is strong willed and self regulated (I have some clients who are very inspiring in this area!). What do they do that you can do too?
Try to be a 'listener' for a whole day. Give other people the 'stage' and try not to take over the microphone. Listening requires very good self regulation. The more you do it, the easier it gets. As they say, practice makes perfect.
Meditate/take a bath/focus on praying and relaxing. Any calming effort goes against the brain desire to "make a good use of the time" but we need this calmness in order to regulate ourselves in other situation. The more in control we are of our thoughts, the stronger the muscle is.
Play a game: When you are in a bad situation, try looking on the bright side of it. Ask yourself what good came/will come/can come of it. By regulating your immediate reaction, you change your focus. And like they say, "Ask and ye shall receive".
Spend a few minutes imagining yourself in a happy and positive life. When we can see an easy, happy future in our mind's eye, it makes it easier for us to relax and self regulate.
When you are in a conflict situation, try to find an alternative explanation as to why the situation other person is acting the way they are. Rather than saying, "He is a lazy kid" when your child does not want to do their homework, say "He must be feeling bad about not knowing this subject". There must be a reason for kids to behave the way they do. Being lazy for the sake of laziness is not a human function.
Write down your thoughts and feelings every day for two weeks. Writing has been found to be a very good strategy for self regulation. You can write down thinks like the good things that happened to you during the day, what you want to achieve tomorrow, what you have learned today…
When you find yourself in a conflict situation, and find away to relax. Exercise to blow off steam, distract yourself by going out or watching TV, do whatever calms you down. No matter what, if the conflict is too emotional, step away. Do not try to sort things out while you are angry. Getting angry is a sign that you cannot regulate yourself. Relax and come back when you have the strength to control yourself.
If you want to make sure your kids are able to resist temptation and persist at tasks as well, you need to lead by example. You need to be able to control yourself rather than trying to control them. Teach them to challenge themselves to be able to persist longer or resist temptation faster. Avoid challenging them yourself. If they are not ready they might see this as threatening. If you want to teach them how to behave, it is better to do it by being a role model rather than putting pressure on them to develop the skills by themselves. A note for the reader: there is a limit to how much you can be regulated. It is hard to do it all the time. Make sure to 'pick your battles'.
Happy and self controlled parents, raise happy and self controlled kids.
Happy parenting,
Ronit