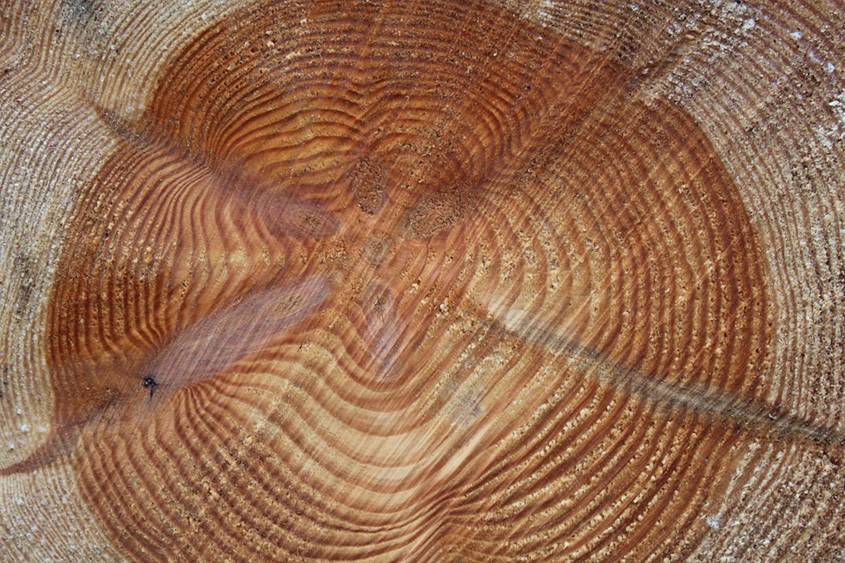 I am celebrating my birthday tomorrow. Every year, on my birthday, I hold a reflection ceremony. It is like a stock take for the passing year. I hope to grow from the inside every year, like the rings of a tree. I hope to add learnings into my life that will make me stronger and happier. These realizations are my own birthday presents.
Some people say that change takes a long time. I disagree. Only the lead-up to the change takes time. The change itself is immediate.
This year, when I did my annual reflection, I realized I had an insightful quantum moment that changed my path. This profound moment was short. It only took one hour.
Thoughts vibrate
It was a regular weekday and I took my youngest daughter to school. When I came home, ready to turn on my computer for another working day, I saw on my desk a recipe for baked chickpeas, which I had collected in order to try it.
A couple of months before, I decided to change my relationship with food after a workshop I did and someone, not even the presenter, said that thoughts vibrate and affect the physical body. I always believed that the body and mind are one and that our life is highly affected by what we think. The person who said it linked it with food and that was a surprise for me. It is not the nutritional value of the food the matters but the value of the thoughts about the food.
After the workshop, in a good honest moment, I figured that if thoughts vibrated, then the thoughts I had towards what I eat were not very healthy for me. Then, I did what I ask my clients to do. I practiced mindfulness and listened to my own thoughts every time I put something in my mouth.
I did not like what I was hearing.
Since then, I practiced having good thoughts about food. I practiced gratitude and learned to enjoy my food without separating it into "healthy" and "unhealthy".
I looked at the recipe on my desk and contemplated whether to do it straight away or after work (I work from home). I immediately looked at the clock to give me permission to do it, but it did not! It was after 9am and I was on "work time".
For a couple of minutes, I argued with the clock in my mind, trying to convince it that I could make up the lost time in the afternoon or maybe take a shorter lunch break. My oldest daughter was coming for lunch with us and I knew I would not take a short lunch break. "She is going to love my chickpeas", I concluded and started to prepare them.
The recipe said to dry the chickpeas with a paper towel and the author said the peel will come off, but "Don't bother cleaning them, because they will burn in the oven". I followed the recipe and kept listening to my thoughts.
Oh, boy, what I heard was a loud voice saying, "Come on, spit spot, hurry up, quickly, quickly, finish and go back to work, time is short, come on, come on, don't waste time, do the minimum required and move on to doing something meaningful. Efficiency, Ronit. Come on, don't waste time. How about being efficient and doing two things at once?"
And the voice did not stop. It said the same things over and over again in different ways. My conscious mind did not even get a chance to answer back. It had a rushed, urgent tone and I felt scolded. I had an urge to finish things quickly and go back to work.
Normally, I would rush to my computer and then back to the kitchen, trying to do both work and cooking to "save time". Work seemed so much more important when the voice was scolding me. You see, I can afford not to work for 20 years, but I still had this feeling of wasting time. My brain considered preparing food a waste of time.
I was in a battle (yes, with myself) for about an hour. The voice in my head said, "Come on, hurry up", while my conscious mind said, "No, I am staying here and baking chickpeas".
At one stage, I decided to take out all the peels off all the chickpeas and heard the voice say, "Are you serious?!" I felt pressure in my chest and did the same things I do when I meditate – I acknowledged the feeling and let it evaporate. I honestly felt I was meditating. I told myself in a calm voice, "Ronit, let the thoughts come. Don't fight them. Allow them to go away by themselves".
Then, a new thought came into my head…
Anger makes breast milk sour
When I gave birth to my first daughter, my mom came to stay with us for a while. She said that an angry mother should never breastfeed her baby, because the anger makes the milk sour. She said that I must eat well, sleep well and feel happy so that my milk would be nutritional and my daughter would grow and be healthy.
Every time we checked my daughters' weight (she was huge), my mom said that a happy mother produces "cream".
So I thought about this and asked myself, "What if my mom was right?"
The idea that anger makes the milk sour, with the notion of wasting time was profound for me. If my thoughts about food vibrate and affect the nutritional value of the food I make for myself, my husband and my children, this food must be very "sour".
We eat a very healthy diet, but my food has the smell of "waste of time", the seasoning of "get it over and done with", sprinkles of "short preparation meals", a touch of "there are things way more important than food" and is served on a plate of "shove it into your mouth". I realized that the nutritional value of our food was very low. Rather than feed the body and soul, it poisons them. I could not stop imagining myself breastfeeding my children and poisoning them with my thoughts and intentions.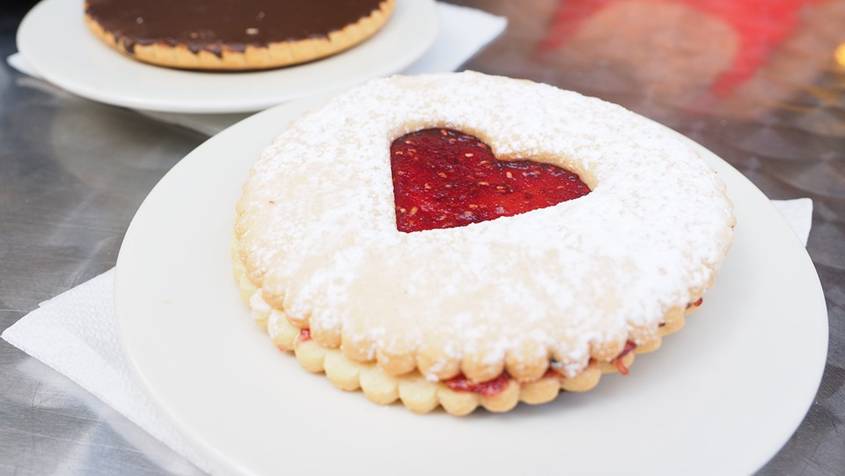 I tried searching the corners of my mind for memories of being in the kitchen and preparing food with joy, without rushing and without trying to get it over and done with. I searched for times when I prepared food with … love. I searched for cooking times when I was present.
I had to scrape to find memories when my kids were young and we had a lovely, fun hour of preparing dinner before Gal came from work, or weekends when we cooked together in the kitchen, swapped stories and laughed. My memories were few and vague.
Food for thought
For a second of realization, I understood what people meant when they said they could taste the love of the person who prepared their food. The intention vibrates into the food and my food had a sour taste of "rush" and "waste".
I seasoned the chickpeas and put them in the oven. There was no sign of peel on them. I looked at the clock and smiled, thinking of our previous "conversation". The pressure inside me disappeared and I decided to make a special dish, which takes a long time, just because my daughter likes it. "Love for myself and others is more important than anything else", I thought to myself, "Once I finish cooking, this food will be 'cream'. I cook anyway, so if thoughts vibrate, why not do it with my full attention and love?"
It was 10am when I finally turned on my computer. The voice in my head was quieter. When my daughter came for lunch, I could swear the food tasted better and my life has not been the same since.
Vibrating creamy thoughts
I can still hear those thoughts from time to time. They are not as loud as before and I smile when they try to push me into the old mindset of "Hurry up, Ronit, don't waste time". Once I recognize them, I smile and reply, "Nice try. I am on a different path now".
Fortunately, we are a very healthy family. I must have had some creamy thoughts that contributed to my kids' health and wellbeing. It is just a different path, which I gave myself as a gift for my birthday and I am present as I walk it. I know there are still some "sour" thoughts I need to turn into "cream" if I want to nourish my family's body and soul. I am happy to work on this with mindfulness.
As a result, I wrote myself several goals to help me stay on this path of vibrating creamy thoughts and I make them happen every day. It feels good. My stock take for this year came out positive.
Happy birthday to me!
Ronit