Relationships and the way we connect with others are very important and essential to our happiness and success in life. Research shows that people who are in good relationships are healthier, happier and they live longer. So, good relationships are the best prescription for a long life. I would take two prescriptions of that kind of medication.
We learn about relationships from the people closest to us – usually, our parents, later on our siblings and much later, from friends. If they model good relationships, we copy them. If the model bad relationships, we model that as well. Why? Because as kids we don't have any way of filtering bad examples. It is only as we grow that we start developing critical thinking, and we start noticing that relationships at our house are different to other houses. Often times, that can make us frustrated because we don't have the skills to make things change.
I once worked with a woman who was 37 years old. She had so many partners and no stable relationships. We checked her beliefs and found the source of the problem. We discovered that the origin of it was from her dad leaving her mom and her siblings when she was about 10 years old. He left to be with another women and she adopted a belief that "all man are assholes" (I am quoting). As a result, she did not trust men. With a belief like that, it is hard and even impossible to find a relationship, not to mention keep it.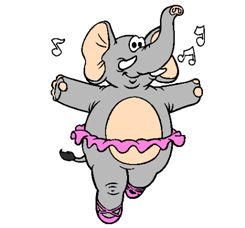 As a young girl, I grew up in a small town where kids played in the street until their parents called them home for dinner. It was a small street and playing there was much like playing in your front yard. You could count about 10 steps from your front door to the street. It was a generation when most people had many kids. My family was one of the smallest – only 5 kids. Most of my friends had 6 or 7 siblings.
I was very much a tomboy and never did things "like a girl". I played with the boys, mainly because there were more of them than girls. It seemed very natural for me to hang around them, even at night, when we went to the orchards to make bonfires. I think they did not notice I was a girl until I started wearing a bra. Until then, I was their equal – chasing one another on the street, riding bikes, fighting or playing soccer, there was no difference between us.
At home was another matter.
In my family, the roles of boys and girls were very clear – boys played rough while girls cleaned and cared for the family. My mom could not bear the thought of me hanging around the boys so much. So she told me I should act "like a girl", because with so many bruises and cuts I would never be allowed to learn ballet.
In the last chapter of the affirmation series, I explained why it is important to adopt good beliefs about the world around us. What we think of our body and about its health is very important to the function of the body and its health. We can plant healthy beliefs in our minds by using healthy affirmations and reading them over and over again.
As a mother, I am a strong believer in affirmations and planting good and healthy beliefs in kids' minds. I have 3 kids and they are extremely healthy. They go to the doctor for health checks, not due to illness. I truly believe this is mainly because they have very healthy beliefs about their bodies and their health.
Gal and I appreciate health very much and we try to instill healthy thoughts in our children. If you are a parent and would like to raise healthy kids, read the list of beliefs and pick those you want to plant in your kids.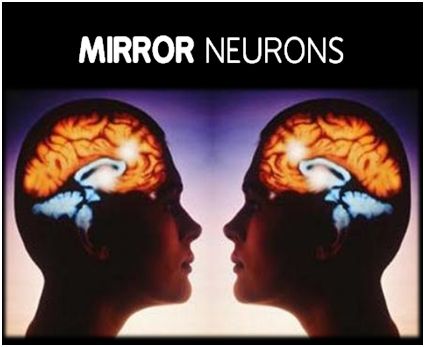 Imagine what our lives would be like if we could look in the mirror and change what we see in it. Imagine if it could help us change what we see both inside and outside of ourselves.
I think kids are such very special mirrors. They visually project the image of those who stand before them. If you want to see your parenting image, all you have to do is look into your live mirror, your kids.
A recent research on mirror neurons has discovered that when we watch someone doing something, the same neurons that fire in their brain also fire in our brain. By watching them, we end up thinking and feeling the same thing they feel by doing.
Our neurons "mirror" their neurons. In other words, when someone eats ice cream, their neurons think "yummy". When we watch someone eat ice cream, our "yummy" neurons light up the same way.
I have written a lot about affirmations in this blog, mainly because I believe they are very important for our health and wellbeing. You can sit down with a person for 10 minutes and tell if his/she is a happy, successful, healthy person by the sentences they repeatedly say.
Do you know why? Because those things they repeatedly say are part of their beliefs about themselves and the world around them. The way we experience the world depends a lot on how we tune our minds.
Let me give you a good metaphor. Think of the beliefs in your head as colored glasses. If you put pink glasses on, you will see the world in pink. If you put blue glasses on, you will see the world in blue. If you have black glass on, well, you won't see anything because they block out the light.
Most people dedicate a lot of their energy to changing the world around them, when the greatest and easiest impact would come from just changing their glasses, or in our case, our beliefs about the world inside and outside of us. It is true that not everything can be changed by changing our glasses, but changing our beliefs have a tendency to snowball, for better and for worse. If we make small adjustments in our belief systems, it will lead to exponential change because our beliefs are highly interconnected.
Expressing feelings in a relationship is very important. Feelings are at the heart of every marriage. We get married because we love and have strong and positive feelings towards someone, and we choose to spend our lives and have children with him or her.
As long as we express those happy and wonderful feelings towards our partners, the more happy our relationship with them will be. Problems start when we express those not-so-happy feelings and this can easily get out of control.
Many of my relationship-coaching clients confuse between thoughts and feelings. They learned that expressing feelings was important so they added the phrase "I feel" into their communication. Unfortunately, instead of expressing feelings, they disguised thoughts as feelings.
Imagine your communication with your partner as a ball game. You can throw the ball in a way that your partner will catch or you can throw the ball in a way that will probably hurt them. One of these is called communication and is a constructive way to create a happy marriage. The other is called "the blame game" or painful communication and it contributes to struggles in a marriage. No one wants to play a ball game if they need to protect themselves from getting hurt.
Teens are often criticized for not being able to stand up to peer pressure. In my parenting workshops I show parents and teachers how much they, as mature adults, grownups and parents, submit to group pressure. They are usually very shocked to discover how many things they do that do not match their own thoughts and beliefs, and how strong their desire is to be accepted, not judged and not criticized by the people around them.
Being social creatures makes us compromise our thoughts and beliefs to match those of the society we live in. It is in some way a survival mechanism that got out of control. In the beginning, we did it to survive in the group. Later on we have to obey the group if we want to be accepted in.
The power of peer pressure was examined many years ago in a famous study called "Asch's conformity experiment". This short video can explain how easy it is conform.
Settling in your new place is what turns it from a house into a home. Preparing the house and making it suitable to your way of living will set the tone for your life in your new home.
To make the whole thing seem like a great new adventure, it is best to think of as many aspects as possible before you settle into your new place. Dedicate some time to making it just right rather than rushing it.
If you rush, you will only end up with half packed boxes and a completely disorganized house.
Here are some tips I have collected over the years that make this transition as smooth as possible.
This week Gal and I celebrate 34 years together, including many years of good marriage. To celebrate, we decided to go on a trip to Thailand. The photo above is of us at the top of one of the most beautiful places in the world – Ang Tong National Park in Ko Samui. This trip was one of the first times in the last 25 years that we took 2 weeks off. It was the first time since we became parents that we took time away from work and kids, and went away on a vacation. It was wonderful.
The question that we often get, after 34 years together, is "How did you do that?". The answer I have in mind is, "one day at a time". 34 years, each with 365 days of love, challenges, excitements, disappointments, happiness, anger, joy and frustration. It had both its ups and its downs. I guess we need the sun and the rain in order to appreciate the rainbow. Our love to each other has changed, for the better.
One of my clients, who has been married for 2 years, talked about married life being boring. She asked me if being married to the same guy for that long is not boring. I told her that I can say many things about my relationship with gal, but it is far, far from being boring. So she asked me about my tips and I came up with my own ten commandments of marriage.
In the last chapter of save your marriage, I explained how a "king/queen" mentality can impact even the most wonderful of relationships. Over time, kings only strengthen their position of feeling superior, which can drive any "servant" out of the relationship.
In this chapter, I will talk about the king's cousin, the nitpicker.
In a similar way to the king who adopts his mentality from his upbringing, the nitpicker adopts his habits from his parents. Growing up with a parent who is a nitpicker starts a pattern that children carry on into adulthood. Depending on their emotional state, kids will choose to either adopt or totally reject this mentality. They will either be like their parents or avoid their company and adopt a completely new way to communicate. This is not a conscious decision. Most people are not even aware that they do it. That is why external help is necessary if you want to change from a nitpicking communicating style.