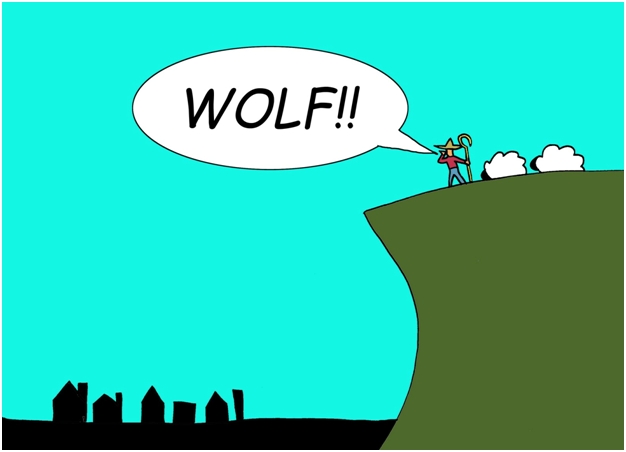 Trust is a very important currency in marriage. It gives both partners a sense of certainty in the relationship, which helps it survive and remain strong. Certainty is a need we all have in life. Subconsciously, we would be willing to do a lot in order to have it met. When our sense of certainty is a bit shaky, we get anxious. This can be a killer in a relationship.
If you know the story of the boy who cried wolf, you understand why trust is so valuable. In the story, they boy would run to the village to beg the townspeople to help him. A wolf was chasing his sheep. The villagers rushed to help, only to discover that there was no wolf and the boy had lied. A week later, the boy did it again, and again, and again. The villagers came once, twice and even three time, and each time, there was no wolf. Until one day, the boy came running in a real panic, begging for help. A wolf was really chasing his sheep this time. But the villagers did not believe him. He had lied to them too many times. And the boy could only watch in horror as the wolf ate his sheep.
Every family has fights. Even in the most wonderful family, people fight sometimes. Fights can be between the parents, between parents and kid and between kids themselves. Fight create conflict and can damage the delicate fabric of relationships. However, if you come out of the other side of the fight stronger, it can in fact strengthen the bond between family members. This is why conflict resolution in the family is so important.
If you are a parent and you have fights in your family, rest assures you are perfectly normal. The science of fights and conflicts is easy to learn and master. Once you learn the tricks, life can be much easier. It does not mean there will never again be fights in your family, but it does mean you will have less fights and you will be able to bounce back from them faster and come out stronger.
Teachers can usually manage fights in the classroom much better than parents do at home. This is mainly because they have learned some tools to prevent fights and ways to manage conflicts if it does arise. What this means is that you might notice some kids fight more at home than at school. This is more to do with the person "running the show" rather than the kid themselves.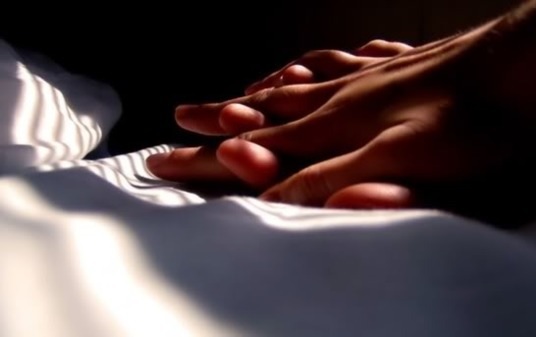 Sex is one of the top three reasons why couples divorce. That means that it is highly important to work on improving your sex life. Of course, good sex goes hand in hand with good communication, trust, respect and working on keeping the relationship alive.
Attitude to sex is something many couples need to work on. In our growing life, there is not enough education about the importance of sex for health and wellbeing. It is a very sensitive topic that most people are left to learn from experience, friends or even the World Wide Web through porn movies (which unfortunately present a very unhealthy picture of the importance of sex and how to enjoy it).
Many of the clients I see who are separated or considering divorce report that sex was a major issue in their relationship. Not enough, not satisfying or enjoyable, too much, too little, too fast, too slow, only when drunk, feels like a chore, they feel their partner does not deserve it, no romance, not sexy. Every one of these is sad and painful for both parties.
So far, we've covered how attachment styles affect babies and individuals, but what about attachment styles in relationships and marriages?
Have you ever heard the theory that we pick partners who are similar to our parents? I have wondered about this over the years. My life partner, Gal is similar to my dad in some ways and totally different in many other ways. He is also similar to my mom in some ways and totally different to her in many other ways. I find it hard to either confirm or deny the theory.
While it is hard to decide if this theory works based on personal attributes, attachment theory claims that in some strange way we relate and attach to our partners and in a way that matches the attachment style that was created between us and our caregivers in those first years of our lives.
If there is a trait I want my kids to have, it is kindness. Being kind to others brings more kindness to your world. I want my kids to feel that they are surrounded by kind people.
Unfortunately, they are not always surrounded by kind people. At least not as I would like. It is frustrating because I can't choose who they hang out with. When they were 5 or 6 years old, I could monitor their surroundings (even then it was not 100% of the time) but the more I wanted them to experience the world, the more I had to let go of this desire to control whether they hang around kind people or not.
My youngest daughter is now 13 years old and she is experiencing lots of the not-so-kind things her friends say about each other. There is a constant struggle for popularity and power through gossip and talking about each other behind backs. We as parents think this is the opposite of kindness and we don't want our daughter to be part of it.
Talking about other people who are not present is not always bad. Our family rule is to only say nice things about others and "if you don't have anything good to say, don't say anything". The more brutal version is "when you have nothing good to say, shut up!".
Socrates had a very logical way to tackle the same problem. He called it the Triple Filter Test. Here is a nice story that explains Socrates way of deciding whether to talk or not talk about others behind their back.
Babies' relationships with their parents in the first years of life has a significant impact on their future relationship. As babies, the attachment they have to their parents will become a blue print of their attitude towards themselves and others. During that period, they create a "navigating map" and use it until they become teenagers. In teen years, which are considered to be between 11 to 25, teens renew this map and the relationship between them and their parents becomes even more important for their future relationship.
For parents, this is the perfect opportunity to fix any problems in the relationship. For example, amending insecure attachment or making an already slightly secure attachment more secure. This is our second and the last one.
Like in early childhood, a secure attachment in teenagers is characterized by the ability to seek comfort from a meaningful figure when they are going through difficulties. It is also measured by how fast and how easily they are comforted and able to get them back on track, enjoying life and being available to absorb new experiences.
Everyone wants to have either a happy and healthy life or a healthy and happy life, in these orders. I think of happiness as a very inclusive concept: I want to be happy with my health, happy with my relationships, happy with my family, happy with my work, happy with money, happy with friends, happy with my art, happy with my friendships, happy with the direction I take in life and happy with an endless list of other things.
Here is one of my top tips for a happy and healthy life. Take the tips that resonate with you, feel free to change any of them to make them fit your style and your life, or add new ones if there are some that are not applicable to you.
If you have 100 tips and you follow one every day, your life will quickly become both happier and healthier.
Secure and insecure attachment styles in babies produce different life styles in adults. Researchers have found that the relationship between babies and their parents (mainly moms) has a direct impact on their self-esteem and relationships as they grow older. Children who have a secure attachment will be more independent, have healthy connections with others, show higher emotional intelligence, perform better at school and have strong, steady relationships as adults.
If the world we live in is full of stress (which it is), then children with secure attachment will experience less depression and anxiety as adults, because they can manage their feelings better.
Through verbal and non-verbal communication, the relationship between parents and their babies in that first year of life gives the child a map with which to navigate the world and their experiences. This bond between parent and child during this critical time will shape their future relationship, teach them ways to calm themselves, manage stress, build their resilience and teach them how to find happiness and success in life.
I have often heard that babies only need to be fed, put to sleep, and changed in order to grow healthy. In fact, it is how we feed them and the way we put them to sleep or change and bath them that shapes the formation of attachment. It teaches them how life works and how they should behave.
Happiness is a journey and a choice. Happiness has been one of my biggest goals for many years. In the most recent years, I have been writing about happiness in this blog and in my books. The topics of my posts may be different but the focus is always on one thing – being happy.
To reach happiness, we need to focus on what we can do to make our life happy, rather than what we need to stop doing in order to avoid being miserable. Aiming forward, towards a better life, is a better journey than running away. Focusing on the good has been my motto for years. I teach my clients to avoid pink elephants, stop talking about the past, about what not to do, and move forward.
In recent years, I realized that there is a group of people that are not able to move forward because there is no space in their minds for good and happiness. They are so consumed by attitudes and behaviors they have formed as habits that they cannot even make that first step. For these people, the first step towards happiness is often stopping the things that make them unhappy. The things that keep them stuck, in the junction of life, miserable and sad, frustrated and angry, feeling like a failure. I want to go over all the things they must stop doing, before they can start moving forward.
What Causes Insecure Attachment Between Parents and Babies?
The attachment between babies and their parents in those first few years of life becomes the blue print for the child's future relationships. Insecure attachment style happens when parents cannot give their child the feeling of security that he or she needs. Usually, this happens completely unintentionally.
There are several causes for insecure attachment. Here is a list of reason. Each of them on their own, or in combination can interfere with a healthy bond and secure attachment.
Separation from the primary caregiver – One of the main reasons for this separation is if the baby is sick. Premature or sick babies often stay intensive care, where their main caregiver cannot care for them. This can result in challenges in developing secure attachment. In other cases, sickness in the mother will prevent her from attending to her baby and can result in separation and insecure attachment. Other reasons may include divorce, death of the main caregiver or being given up for adoption.
Inconsistency by the primary caregiver – Having a consistent caregivers is essential to developing healthy and secure attachment. If a child changes caregivers often, either at home (e.g. nannies) or in day care, this may results in feeling insecure. This is one of the biggest reasons why we should aim for consistency in a child's first year of development.