In previous chapters of the Save your Marriage series, I explained the two communication patterns that can destroy every marriage: king/queen and nitpicker. As I said, no one becomes a "king" or a "nitpicker" because they enjoy it. They do it on a subconscious level, because they grew up in a house where one or both parents were kings or nitpickers and made them feel small and helpless.
In the last chapters, I explained how parents who abuse or bully, like the "king/queen" or the "nitpicker", can raise kids who are constantly on guard. In this chapter, I will explain how some parenting styles can "breed" kids who clam up and withdraw into their shells. This communication style can be very devastating for them in their future relationships and marriage.
Why do we clam up?
Growing up in a household in which they feel inferior and helpless, where one or both of their parents consider themselves almighty, where they abuse them to feel powerful or where one or both parents nitpick, criticize, complain, are never satisfied and constantly angry, can break a child's spirit and make them search for ways to protect themselves.
One of these ways is to hide, to clam up, go into a shell and avoid the world. When these kids grow up and find relationship, they tend to hide at the first sign of danger. When their spouse is critical, they will run away and hide. When their partner say they are not good enough, they will not protest. Most of the time, they will not express their emotions. If you try to get closer to them, they will close the door and refuse to let you in.
The challenge for them in communicating like this is that it makes them miss out on many wonderful communication opportunities. The gist of their communication is, "It is not worth it, I will not take the risk", if there is even a slight chance they might get hurt. This makes them give up lots, even happy and great things, which makes them no fun to be with.
Since they do not express their feelings (for fear of getting hurt), this can leave their partner very unsettled, thinking "I don't know what is going on with him/her". It creates doubt about the strength of the relationship. A partner who clams up will avoid conflict at all cost. Their partner can feel very lonely, separated, confused and disconnected.
Here are some examples of a communicating pattern that avoids conflict and prefers to clam up and withdraw.
OK
I don't mind
I don't care
Your choice
You do whatever you want
If this is what you want
I don't want to talk about it (in difficult situations)
There is no point
I have no desire to share my feelings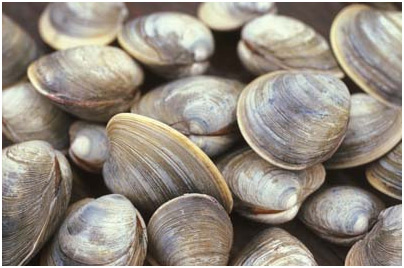 If you see yourself in these examples, seek help! I have said this many times before. I believe self help and self awareness are very successful tools to create change, but these communication styles are subconscious and most people are not aware of them at all. You can, over a long time, change this pattern, and hopefully your partner will stay until you finish the process, but with help, you will get there faster and in a very efficient way.
Once bitten by a snake, he is scared all his life at the mere sight of a rope.
A person who goes into a shell and clams up is very much in the dark. They walk around fearing everything that resembles pain and this can take the a lot of the passion out of a relationship or marriage.
Notice the way you communicate with your partner. Do you take the offensive, or the defensive? Are you always on guard or do you withdraw and clam up completely? With help, any relationship can be improved and turned into a positive one.
Happy marriage!
Ronit