Individuals make couples, couples make families and families make communities. It is people's natural instinct to get together. According to Dr. Mary Pipher, a therapist and anthropologist, the family is still an essential unit of the community. When people get married, their hopes are linked to building a home and a family.
I remember the day my daughter was born. Gal and I moved from being a couple taking care of ourselves, concentrating on our needs and aspirations, into being a family. It was a big feeling of responsibility mixed with joy. It was the beginning of a different journey.
While marriage is a later invention in human development, family is an ancient institution. Now, many people have kids but having kids and having a family are totally different things. Bringing kids into the world is a much simpler task than creating a family.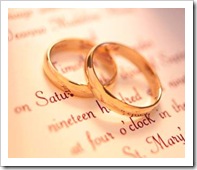 To have a baby, all we need is a sperm and an egg, but to have a family we need parents who stick together. The reason families were part of the ancient world was because keeping together was an important survival skill.
For a family to function, it needs a strong support structure and having to support a family as a single parent is a hard task. A solid family is like riding a cycle. A unicycle requires lots of balance, while a bicycle is much easier.
If you are one of the millions of parents who are working very hard to keep their family together, bravo to you for making an effort to support the most ancient important institute of humanity.
Strong marriage » Strong family » Strong community
Happily married people understand this very basic concept. Working together makes life easier for everyone. This road was not meant to be traveled alone.
He who finds a wife finds what is good

Proverbs 18:22
When you have kids, deciding whether to stay together influences more than just two people. It has a long term effect on your children, their children and their grandchildren. The effects of divorce are devastating for years to come. Therefore, we must, for the sake of our community, help and support families.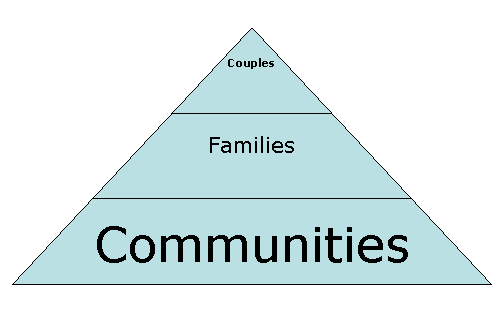 When marriages flourish, so do families, and as a result, communities all over the world flourish. That is how societies become stronger and more progressive. When the smallest unit survives, the larger ones survive.
For a happily married couple, their relationship is not just a way to extend the romance, but a long-term commitment that both people benefit from. They know, deep in their hearts, that love and passion will not always be on the daily agenda, and may diminish as the responsibilities of their marriage take them to the next level – family life.
You don't marry one person; you marry three:
the person you think they are,
the person they are, and
the person they are going to become
as a result of being married to you

Richard Needham
Marriage takes a sharp turn when couples spending time together and "negotiate" their silent contract suddenly need to enter children into the contract. At this point, they become a family and breaking the contract becomes a lot more painful.
In the next "Save Your Marriage" post, I will talk about unpleasant side of divorce and how divorce affects children, so stick around.
Until then, tell your partner words of love,
Ronit
Marriage is the Foundation of Families