Dan, one of my personal life coaches, told me about this list on the first sessions I had with him, "When I was 18, my dad sent me to an evening with a motivational speaker. He told us to write down 100 things we want to do in our lifetime. I write my list and put it somewhere. When I became a life coach, I found my list again and I was amazed at how many of the things in it I had already done".
About a month ago, I started writing about list making and I was very happy to receive many encouraging comments about how effective and motivating it is for people to make these lists.
Today's list is about looking forward into the future. The Roman philosopher Seneca said, "If one does not know to which port one is sailing, no wind is favorable". Imagine yourself sailing in the ocean of life. You need to know where you are going, right?
Ports are important in sailing as goals are in personal growth. We must know what we want to achieve in life if we want to achieve it. Because goals are so important, I personally believe the best question in life is
What do I want?
Many times, when I meet with a client who is trapped in a frustrating situation, in "complaining mode", in anger and anxiety, this question has the ability to shift his or her entire mindset. I sometimes need to ask it 10 times before this shift happens, but it always does.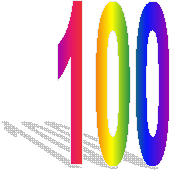 I have rule during coaching sessions that stories (complaints, explanations and other elaborations that keep the person where they already are) can go on for 1 minute, but then the conversations needs to move on. Here is an example of a dialog:
"My boss is a pain and when I did this, she was angry, so…" (for about 1 minute).
"What do you want from your boss?"
"She was so rude and inconsiderate and…"
"I can see you're upset about it. What do you want from her?"
"I can't stand it when she takes over the meetings and doesn't listen to others and…"
"What would you like her to do instead that would make you happy?"
This can go on for a while, but then the tone changes a bit.
"I want her to stop being so rude and bossy".
"I understand this is what you do not want her to do, but what is it you do want her to do?"
"This is what I want her to do – to stop being loud and controlling".
"Well, this is again what you do not want her to be, but what kind of a person does she need to be for you to be happy at work and enjoy your relationship with her?"
Silence and a puzzled look.
Most of the people in the world know exactly what they do not want (the bad stuff), but are not as clear about what they do want (the good stuff). This list is about going all the way to the end, letting your mind run wild and writing all the things you want to be, do and have in your lifetime.
Why list the things you want to be, do and have in your lifetime
I am living proof of the importance of making such a list. I went through a personal development course when I was 18, where the facilitator asked us to imagine what kind of kids we would have. We all argued with him that imagining your own kids when you are just 18 is a big challenge, since none of us had thought of kids by then. He said, "This is just an exercise and I have to bring up something that is far from your current world".
I remember writing that my kids were happy, joyful, rich in experiences, flexible and open to different cultures. I wrote this on a pink sheet of paper and left it, as the facilitator said. When I wrote it, I never imagined that I would have three kids, each born in a different place in the world and that I would travel and live in so many countries and be so flexible with the changes. At that point, I could not even imagine myself ever leaving my hometown.
Only 3 years later, when I was studying special education, I realized this list worked like a self-fulfilling prophecy and when I became a life coach, I realized why we need to have hundreds of good, happy and positive self-fulfilling prophecies.
Last year, I had an opportunity to meet my high school friends and I realized again how important it was to write down what I wanted in life. In our yearbook, everyone was asked to write a favorite quote and what they thought they would do in the future. I wrote a quote from the song "Imagine" by John Lennon and said I would be a journalist.
25 years later, when my high school friends asked me about what I had done in life, I told them I had completed a journalism diploma and become a journalist and suddenly realized this was another self-fulfilling prophecy that had come true!
This list is about creating new self-fulfilling prophecies for yourself. Make sure you create prophecies you will be happy about.
Don't let your mind bully your body into believing it must carry the burden of its worries

Astrid Alauda
How to make the list of 100 things you want to be, do and have in your lifetime
Here are some tips for making a wonderful list of things you want to be, do and have in your lifetime. I am sharing here some of the ideas from my own list. I hope they will help you with yours.
Tell yourself, "If I had no limits and I could be, do and have whatever I wanted, what would that be?" No limits. Let your mind run wild.
Print the blank copy of the Be Happy in LIFE "100 things list" (it's free).
Think of places you want to visit in your lifetime and write them down. My list has more than 100 places easily.
Think of people you want to meet or spend time with. When we were visiting castles in the Loire valley in France with our kids, I came up with the idea of inviting my family to one of those castles to spend a week together in style.
Think of adventures you want to experience. Would you go bungee jumping? Would you go whitewater rafting? I once climbed a glacier in NZ with 3-year-old Tsoof on Gal's back. After I did it, I checked it off the list.
Think of hobbies you want to pursue in your life time.
Think of restaurants you want to eat in. We had the Seafood Market in Bangkok on our list and last year when we were in Bangkok, we went there and it was wonderful.
Special things you want to do with your kids – things to make, experiences to share, special events to attend and stages in life to be part of.
Holidays you want to take – camping, safari, hiking, sailing, island resort.
Possessions and skills you want to have. Make sure these are things you really desire.
Courses you want to take and things you want to learn.
Contributions you want to make to your family, your friends, your community and the world.
Important causes you want to fight for.
Things you want to experience. When we lived in Thailand, my daughter's class visited an ice cream factory and I immediately added this to my list: To visit an ice cream factory.
Presents you want to give the people you love.
Things you want to have to make yourself comfortable. One of mine is a cook. When we lived in Singapore, we had a cook and I loved it so much. Don't get me wrong, I love cooking, but if I could write stories instead, it would be awesome.
Things you want to achieve during your lifetime. This by itself could be a full list.
What will you do when you retire?
Freedom to dream
"100 things I want to do in my lifetime" is a very important list for teenagers and young adults. It is important especially because they find it hard to imagine themselves older, with kids, or even retired, and they need the good, happy and positive self-fulfilling prophecies to start them on the right track to a happy life.
For adults, it is important because it is an opportunity to design the next chapter of life. It is even more important for life coaches, parents and managers, because they should test the things they expose their clients or children on themselves first, and set an example of a life well lived.
Listing the things you want to do, be and have in your lifetime severs the connection between "I want" and "how will I get there". We are conditioned to want only things we know how to achieve. This limits our thinking and therefor our potential.
To go beyond our limitations, we need to dream freely, and let our subconscious mind (our ship's crew) take care of the rest. So keep adding wild and exciting things to your list, even if you have no idea how to make them come true. When you reach 100 items, you will be able to want things more freely.
Every day we can choose to design the next chapter of our life so take advantage of this special day, make that list, and keep it somewhere. Then, look at this list from time to time.
Every time I look at mine, I find things I have already achieved, and I get a great feeling and lots of motivation. You can actuallly add an item to your list that says, "I want to look at my lifetime list, find things I have already achieved and feel great"…
Give yourself a gift – a dream. Dare to dream of success, of love, of happiness, of having the most wonderful relationships on Earth and of a great, exciting life. Imagine a fairy with a magic wand who grants you 100 wishes. Make your wishes and send them to the universe to be fulfilled (or put them in a collection box). Your fairy will do the rest.
Join me next Friday for the list "100 things I am happy about".
We need courage to dream. I wish you that courage,
Ronit