I have written a lot about kindness. I think that it makes the world go around and I like to think about it as a ripple. One act of kindness ripples and touches the lives of those who are far away from us.
The movie Pay it Forward showed the power of kindness in making the world a better place. I remember at the age of 16, I was a school captain and we had a teacher, named Reuben, who helped us a lot to change the lives of the students in our school. One day, a girl in the group asked him why he was dedicating so much time to us. He said, "If I make a difference in the lives of six of you, and each of you makes a difference in the lives of six other people, eventually, this world will be a better place". I was 16 years old and this gave me a perfect understanding of the ripple effect of kindness.
For the last 32 years, I have been teaching emotional intelligence and kindness. used to be the part in EQ that we relate to others. In the last 10 years, it has changed for me as I became the state director of a not-for-profit organization, called "Together for Humanity", which delivers diversity education.
Why?
Because as we taught kindness and compassion, I realized that no ripple starts from outside of us. If we want to make the world a better place, we must start with ourselves. Kindness is an act of giving and we must have enough in order to give.
When we are kind to ourselves, we send ourselves a message of deserving and create an essential feeling that all humans must have in order to relate to others in a positive way.
Measuring kindness
Kindness sits on a spectrum and the way to measure it is to use our feelings. If we feel good about something we do for ourselves, we are kind to ourselves. If we feel bad about something we o for ourselves, we are unkind to ourselves.
The ultimate act of self-kindness is self-love and the ultimate act of being unkind to yourself is self-harm (suicide being the worst). It is very simple to measure. When we do things to make ourselves feel good and we actually feel good about them, we are kind, and if we do things that make ourselves feel bad, we are cruel.
This is true even for thoughts and beliefs. It is possible to be cruel to yourself when we think we are not worthy, cannot do things, incapable, inadequate or scared, when we do not try things due to fear, when we feel resentment or jealousy. All these negative ideas make us feel bad and are self-cruelty. I call it "self-cruelty", because no one can make us feel anything. We choose what to feel based on our external experiences.
Think of a creature we have in our mind that wants to know that you think "I'm important". This creature is in charge of your subconscious behavior. It is you! If it thinks that you are important, it will start behaving accordingly, change your behavior and this will automatically reflect on your relationships. If this creature hears "I'm not important", it will start self-sabotaging behavior that reflects this mindset of not being important.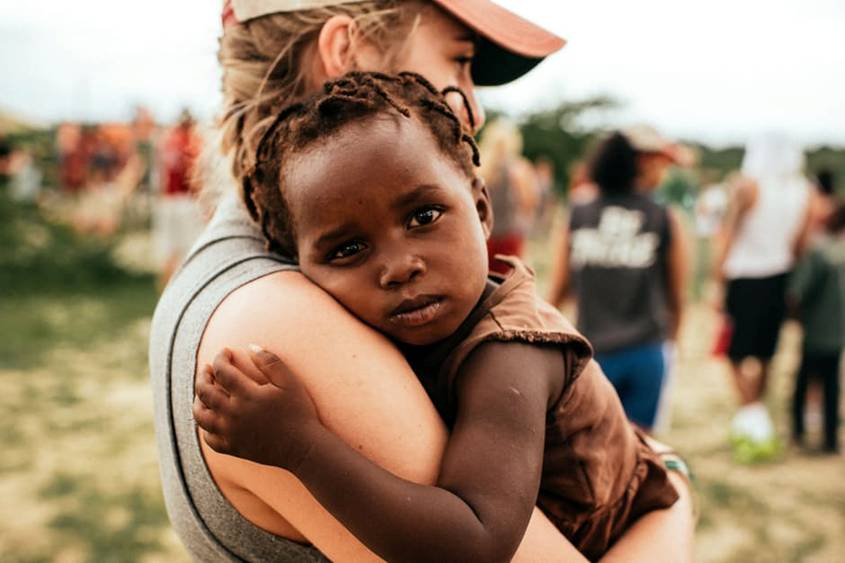 In my work as a life coach, most of my clients are surprised when I tell them that feelings are in fact beliefs, that they are not carved in stone and that they can be changed. They all think that feelings are just there and we have no control over them. We do!
If you want to increase your emotional intelligence, you must start by promoting the good feelings you want to have in your life and practice self-kindness in order to feel more of them. When you feel good about yourself, it is easier to be kind to others and the ripple starts spreading.
In this series of posts, I suggest that you list 100 ways to be kind to yourself and guide you through writing your list. I think the process of writing such a list is itself an act of self-kindness. You spend time on yourself in order to feel even better, so there is a lot of learning and a lot of "feel good" moments.
How to be kind to myself
Every good thought you have about yourself is an act of self-kindness, so make a list of 100 good things you think, value and appreciate about yourself. This is a great start.
Everything you do to make yourself happy is self-kindness. Make a list of 100 things that make you happy and whenever you need to feel happy, do something from your list.
Remember that what others think about you is none of your business. If they are not kind to you, it does not mean anything about you, but more about them. Do not punish yourself for their cruelty.
Whatever others think about you is none of your business even if they say good things about you. Make sure you do not depend on what others think and say about you. Giving your heart on a silver platter to someone else is self-cruelty, regardless of what they do with it. Remember to rely on your own beliefs and feelings.
Do not try to please others, because that is self-cruelty. It will not take long before the pressure on you will grow and you will do things that create resentment. Resentment is not healthy for anyone!
Acts of self-kindness can be small and take little effort, like taking a deep breath, taking a bit of time off or adopting a good thought about yourself. It can also be big and require more effort, like going on a long vacation or pursuing a dream.
Count how many times you are kind to yourself every day! Imagine that there is a tank of kindness and your job is to keep it full to the brim. The kinder you are to yourself, the easier it will be for you to be kind to other and the more kind people you will have in your life. This will translate immediately to being healthier, happier and even kinder.
Self-kindness can be related to others, like asking for help, being assertive, expressing yourself, being true to who you are and spending your time with people who support your awesomeness.
Caring for your body is a fantastic way to be kind to yourself. Make a list of 100 things you can do to care for your body. Eating healthy food, sleeping, moving and resting are examples of self-care. Your body is a temple. Worship it. Your body is the vehicle you use to travel through life. Care for it!
A hard life is a sign of self-cruelty. Look for ways to make your life easier. Do not try to be a perfect hero, all knowing and all powerful, by doing everything on your own. Let go of unrealistic expectations of yourself and give yourself some "discounts". If there is a mess one more week, so what? If things did not happen exactly the way you wanted them to, so what? Do things differently and try again. Unrealistic expectations of yourself or others are unkind, so get rid of them.
Quotes about self-love, about self-care, about being OK, about trusting yourself and about accepting yourself are great as mantras to carry you through life. Remember the creature in the mind? It loves good quotes!
Setting goals and advancing towards them is self-kindness. You give yourself an opportunity to succeed and improve your self-image. Pick a few inspiring goals.
I hope this list will be easy for you to make. I think it is an important list, mainly because with every item you add to it, you tell the creature in your mind that you are important, deserving, amazing and awesome and this is exactly what it wants to hear in order to change your life.
Join me next week, when I share my list of how to be kind to myself. I suggest that you come up with your own list before you read my list to allow the process to take place in your mind. I hope that by next week, together with my list, you will have 200 items.
Love yourself!
Ronit