Quotes are signs we put on our map to navigate through the journey called "life"

Ronit Baras
Quotes are signs we put on our map to navigate through the journey called "life". We need the signs to find our way through the happiness and sadness, joy and heartaches, challenges and success. They are the guidelines for how we choose to live our life.
My first quotes were sentences from songs I loved. When listening to songs, some people hear the melody. I always pay attention to the lyrics. Whenever I chose to carve them on my life map, I copied them into my diary and read them from time to time.
One song that was most meaningful for me as a teenager was John Lennon's "Imagine". It is not a coincidence that today, many years later, I am the state coordinator of Together for Humanity, a foundation advocating living in peace and harmony.
Finding and listing 100 quotes that you consider good guidelines for living is a good way to discover who you are, what you want for yourself in life and what your need to overcome. Through the quotes, you can find out what your thoughts, values, needs and beliefs are and direct yourself towards a good life.
You can tell lots about people's personality through their quotes. A person who puts "Never, Never, Never give up!" (Churchill) on their top 100 list appreciates persistence. They may not be 100% persistent, but they will definitely aim for it and appreciate it in others.
If a person puts "Have faith in God. God has faith in you" (Edwin Louise Cole) on their top 100 list of quotes, you can tell that this person is religious.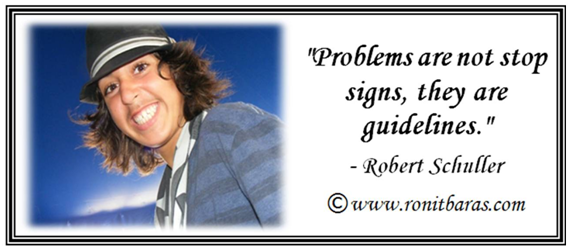 I am a quote lover. I have them everywhere around the house. On the door of our home office, I posted many quotes. When the door was full, I started putting them on the toilet door too. I am sure that even in the piles of books everyone reads, they also get a chance to read some quotes.
In my parenting courses, I tell parents that if they want their kids to think something, all they need to do is repeat a quote over and over again. Things you repeatedly say slowly filter into your kids' mindset and attitude towards life. One day, they will say, "My mom always said…"
They only thing to watch out for is funny quotes, because more often than not, they are sarcastic and sarcasm is a form of emotional violence that no one wants their kids to adopt.
When you complete your list, write your quotes on a piece of paper and put it in a place where you can read them from time to time. I like them on display around the house, in my coaching sheets, in my diary, in my PowerPoint presentations. Luckily, we can find a wealth of quotes on the Internet and they are all free.
Here is a list of 9 sites where you can find good quotes and sayings to live by. I hope you make good use of them:
How to get the most of your list of quotes:
Quotes do not need to be written by famous people to be good. Something your grandpa used to say can be a great quote to live by too.
Sometimes, the real hard thing is to find only 100 quotes, so look at various aspects of life, like love, friendship, wealth, courage, wisdom, motivation, faith, success, anger, happiness, parenting and health and choose the 2-3 quotes that means the most to you.
If you find that you like several quotes by the same author, you probably share something with this author. Check out other quotes by this person. Can you tell I like Buddha's quotes?
Songs are great sources of quotes. If you love the lyrics of a song, quote them. I love Jewel's "Hands", in which she sings, "If I could tell the world just one thing, it would be that we're all OK" and "Only kindness matters".
The library is full of books with quotes. If you prefer to hold a book and find quotes in it, go to the library.
Collecting quotes to live by is a life journey. If you cannot do it at once, you are still OK. Just add them as you hear or read them.
Ask others to help you build your list and share their favorite quotes with you.
As we change so our quotes change and that is perfectly fine. A young person adds quotes about fun and adventures, but as they grow, they add quotes about family and stability. Change is only a sign of evolution and maturity. There is no right or wrong, only what is suitable for you now.
Stay away from depressing quotes that bring doubt and anger and from quotes that trigger fear.
Stay away from sarcastic quotes. As I said before, their undertone is not funny at all.
Stay away from stereotypical quotes about gender, race, nationality, sexual preferences, etc. They may be funny, but your smile may disappear when you end up believing in them.
I am adding some of the quotes I used for a leadership program I ran two month ago. For the topic "Creative and courageous leaders", I picked the quotes below. I hope you find them useful. Of course, you may copy and print them if you like.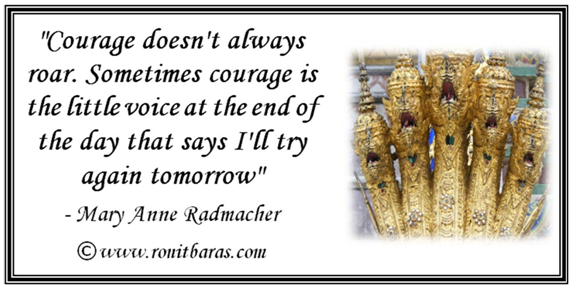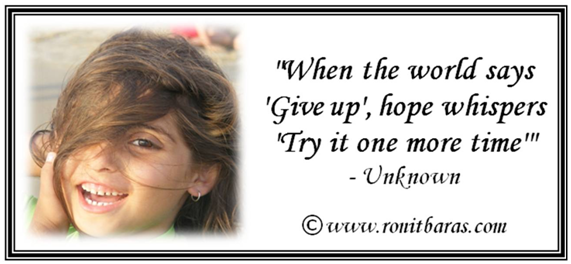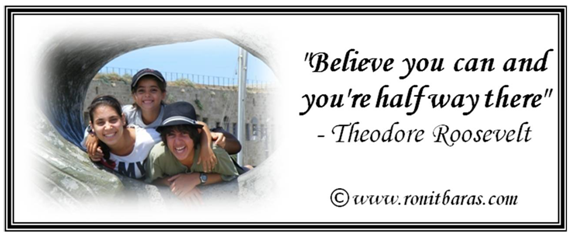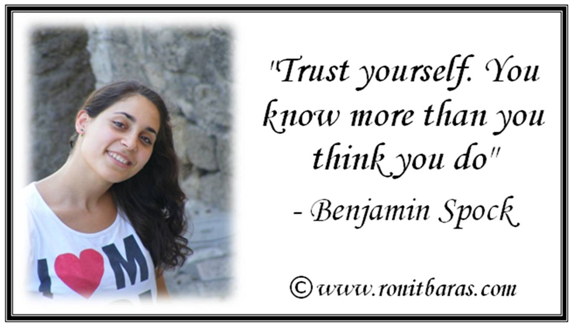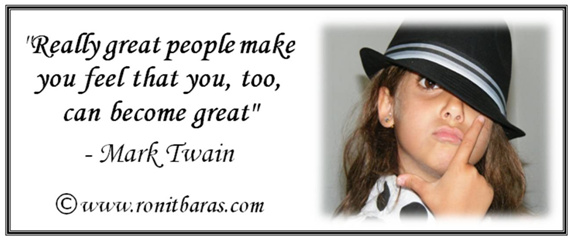 After 25 chapters of the Make a List series, I want to clear Fridays for other important family matters, so I will continue the series once a month instead of once a week. It only means that reaching my goal of 100 lists will take me over 6 years to complete – how exciting!
Join me next month for making the list of 100 ideas to use my time better.
Happy list making,
Ronit