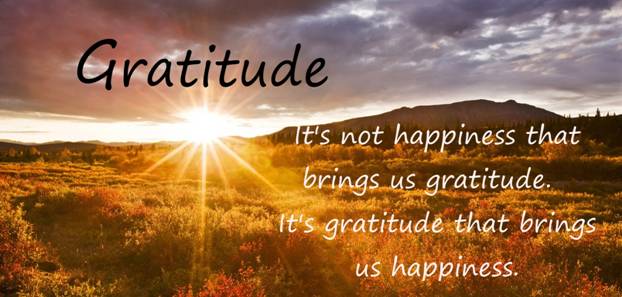 In our ever more stressful world, it can be challenging to find things to be grateful for if you don't know where/how to look. I hope this post will help.
In the last chapters of the make a list series, I covered many topics that can bring awareness, happiness and success for people. I already know many who have tried making those lists and have made a huge change in their lives.
One major aspect of success in life is gratitude. If you want to learn from happy, successful people, it is a good idea to imitate their beliefs, thoughts and mindset, and when asked about their success and happiness, successful people have gratitude as part of their life.
It is always amazing for me to hear successful people saying, "I am lucky", "I am fortunate", "I am so grateful". Those people, who worked hard (and long) for their successes, never forget to appreciate the things they have. The difference between them and unsuccessful people is that they never take what they have or what they achieve for granted.
In life, you get more of what you focus on
Gratitude is a state of satisfaction, appreciation and happiness when you bring into your attention the good things you have in life. It is a very good way to handle difficulties in life.
Gratitude, positive attitude and optimism go hand in hand. When you appreciate and feel happy about what you have, you are not focused on what you don't have. Gratitude changes your focus.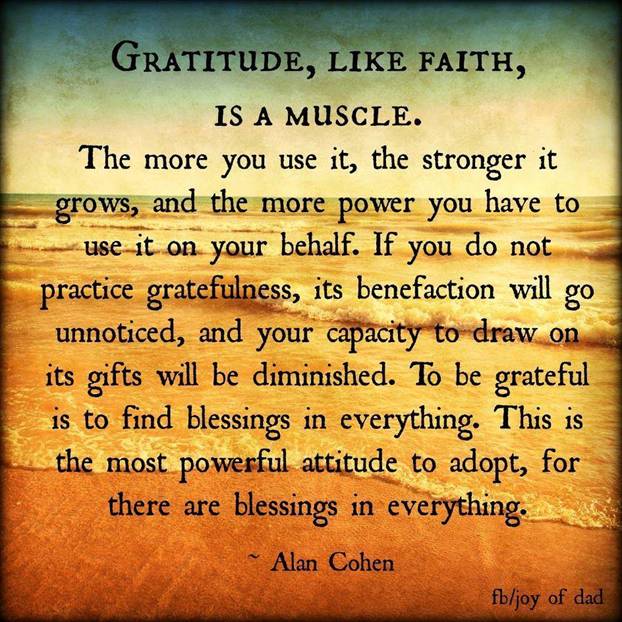 Imagine you have a flashlight in the dark. At any point in time, you can only point it to one direction. You can choose do direct it to what is not working, what is disappointing, what is painful and what fails, or you can shine your light on what is good!
In life, you get more of what you focus on. If you focus on the problems life, you will get more of them, because your perception is all you have. If you focus on the great parts of life, you will get more of them too. It's that simple! Gratitude helps us change focus.
In Buddhism, the source of suffering is expecting things to be different from the way they are and gratitude is the antidote to suffering.
We all have a part of the brain responsive for filtering information from the outside world. It is called the Reticular Activating System (RAS). This is done subconsciously, so we are only aware of what the RAS lets us see. If we train our RAS to show us the bad stuff, we will be miserable. If we train our RAS to see the good stuff, we will be happy.
Striving to be in a state of gratitude is part of many traditions and religions. In most cultures, people say "Thank you!" for the food. Most people believe that a state of gratitude brings more of what we want in life.
In the Jewish tradition, people are in a state of gratitude many times a day through their prayers. They say "Thank you!" when they get up in the morning, thanking God for taking their soul at night, taking care of it and bringing it back in the morning.
They give thanks for everything they eat, every time they wash their hand and express gratitude to God for creating humans the way we are in order to go to the toilet. Nothing is taken for granted.
This is true for Islam, Christianity, Hinduism, Paganism and many other traditions around the world. Thanks that sun is shining, thanks that the rain is watering the garden, thanks to nature, thanks to people, thanks to all the little living creatures in the body that help us live and enjoy life.
Play Pollyanna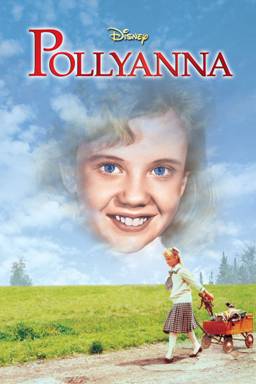 When I was young, I read the book "Pollyanna" and it made a big impression on me. Pollyanna was the ultimate example for gratitude for me and I think it was impressive because she was a child and I was young when I read it.
Pollyanna's message was "Search for good and you will find it! Never take anything for granted! Assume all people are kind inside! Focus on what is working rather than what is not working! Express appreciation, gratitude and hope in every opportunity!"
She was inspiring for me. For years, when people talked about optimism, I thought of Pollyanna. She was an example of how to implement it. Since then, I've "played Pollyanna" a lot and found that it was easy to teach even children as young as three years old to play this game. In my coaching, I help my clients do the same.
It is not about the words "Thank you!" but the mindset that goes with it.
Researching Gratitude
There was lots of research on gratitude. Robert Emmons and Michael McCullough asked three groups to write about experiences over a week. One group wrote about things to be grateful for, one group write things that irritated them, and the third group wrote about whatever they wanted that affected them.
After 10 weeks, the grateful group scored higher on optimism, felt better about their lives, exercised more and had made fewer visits to the doctor.
In similar research, focusing on recording daily gratitude, the grateful group showed improvements in many health and wellbeing areas. They also helped others emotionally more and slept better.
Martin Seligman tested the impact of writing a letter of thanks to someone who hadn't been properly thanked for an act of kindness. Participants quickly showed huge increase in their happiness and that feeling still lasted one month later.
Other research shows that "Thank you" can improve couples' relationships and managers who said "Thank you" had their employees working harder and feeling more motivated.
In one research, two groups phoned people as part of a fund raiser. One group had a talk from the manager telling them how much he appreciated and was grateful for their efforts, and the other group made the phone calls without the talk. The first group made 50% more calls than the second group!
Additional research shows an increase in depression when gratitude is low and an increase on productivity, happiness, health and wellbeing when gratitude is high. So, if you want to be healthy, happy and successful, be grateful!
When we are down, it is hard for us to think of things to be grateful for. This is when this list comes to the rescue. Make your gratitude list and fill it up every day. Daily writing of your gratitude will change your life in just 3 weeks.
How to write your list of things to be grateful for
Commit to doing this for the next 3 weeks.
At the end of every day, ask yourself, "What am I grateful for today?"
Write the answers down. You can do it on your computer, on your phone, or on paper, but you have to record it. People who avoid writing are not committed to being grateful. They subconsciously prefer the state of complaint and suffering as it gives them something they are afraid to let go. If you are avoiding writing down your list, examine the benefits of not being grateful.
Think of people you saw or spoke to during the day and ask yourself "Which encounter am I grateful for?" Write it down!
If you find something you've already written on the list, you can still be grateful for it many times later. Every time you write it again still adds to your positive focus.
Think of the different areas of life to get ideas for being grateful: health, relationship, good decisions, favorable circumstances, money, skills, weather, status…
Think of other people you think are not as fortunate as you are and they will immediately increase your feeling of good luck, abundance, appreciation and gratitude.
Whenever you think of something bad that happens, remind yourself that good things often come out of bad situations. Go back and write examples of when that happened to you.
Think of all the people you would say "Thank you" to: family, friends, teachers, people from the present and past. Every such person has done something you are grateful for.
Think of your health and any other things you take for granted, and be grateful for them. Losing an arm can make a person miserable, unless they focus on still having one arm they can use.
Think of your talents, abilities and skills that you are happy about and make sure to write them down and be appreciate and grateful for having those skills, talents and abilities.
Next in this series is my own gratitude list of 100 things to be grateful for, which should give you plenty of ideas and inspire you to be grateful.
With love and gratitude,
Ronit