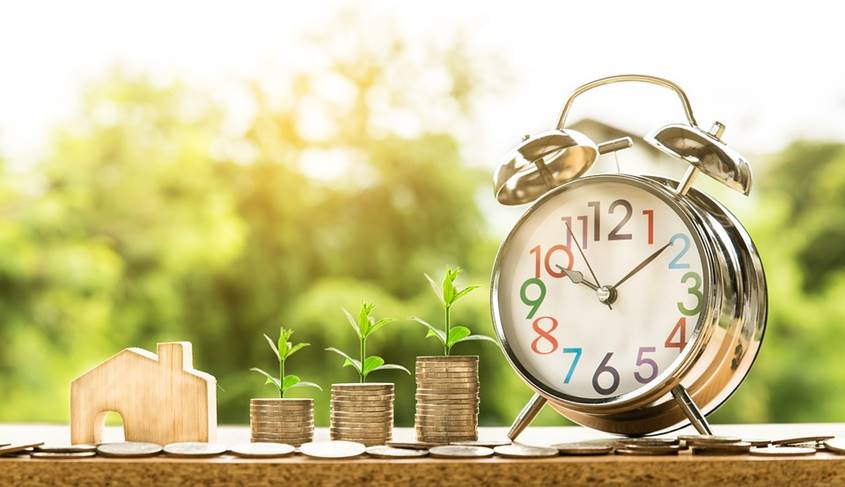 Everyone wants to be wealthy. We want it for our children and for ourselves. The problem with being wealthy is that if you are not born to wealth and know exactly what it means, you don't know how to get there.
The Internet contains millions of websites, blogs, podcasts and videos of people who promise you that if you do what they've done, you will become wealthy. If they were so successful, everyone who visited their site would be wealthy by now. Sadly, the transition from not being wealthy to being wealthy is filled with obstacles.
Wealth is the ability to fully experience life

Henry David Thoreau
To me, wealth is a sense of security. Real richness is mostly about things that you have and no one can take away from you. We can be rich in memories, rich in experiences, rich in love and rich in friendships, not just possessions.
This is a very important discovery I made at a stage of my life when I transitioned form being a poor girl to being wealthy. I dedicated a whole chapter in my book Reflections to realizing that being rich has nothing to do with money. This year, I finished writing a story that takes this idea to the next level, so stay tuned – I hope it will come out this year.
There is a lot to learn about being wealthy. I think everyone should learn wealth. It needs to be something we understand if we want it to be part of our life. I've written many blog posts about wealth and money, where you can find lots of tips. My series Happy Wealthy Family is a great place to start your journey into a wealth.
However, there is problem with tips and tricks for becoming wealthy. They mean nothing if we apply them to a foundation of doubt and unhealthy beliefs about wealth and money. Every person who is not already wealthy has beliefs about wealth and money that sabotage their quest for wealth.
To change that foundation and fertilize it with motivation, I ask my clients who aim for wealth to make a list of the reasons they want to be wealthy.
Why do I do that?
Motivation to become wealthy is like a battery. When the battery is full, we are excited about becoming wealthy. When the battery is flat, or worse – rusty, it discharges us, and we fulfil our existing beliefs about money.
To reach minimum motivation for wealth, we must want to be wealthy and gather all the reasons we can to be wealthy. Another way of looking at motivation is as the carrots and sticks that make us go forward or hold us back.
In this activity, I suggest you focus on carrots, not on sticks. Why? Because sticks trigger pain and carrots create excitement and drive, so you can move forward towards your desired wealth.
When you complete your list, count how many of the reasons why you want to be wealthy are carrots – things you want to achieve – how many are things you want to avoid. If you have more sticks than carrots, reconsider your list and try to restate the "running away" items to "going forward" items on your list.
Here is an example.
"I want to go into a restaurant and choose whatever I want from the menu" is better motivation than "I don't want to go to a restaurant and choose what I want from the menu based on the price". You can imagine that I had to change this motivation in order to enjoy eating at a fancy restaurant.
This was a good example of why having money was not enough to change the sense of wealth I had. By that stage, when I examined some of my beliefs and motivations, I was wealthy and had enough money eat out 3 times a week. We lived in California, where every week, we went as a family to a restaurant and between Friday evening and Sunday evening, we went out to eat with friends at least twice.
But I still worried about the price.
Money was not the issue. My mindset was the issue and needed to be changed long before I could achieve true wealth. I had enough money, but not a wealthy mindset. I think that a healthy, wealthy mindset is the key, and it starts with the right motivation to be wealthy.
Wealth is not about having a lot of money. It is about having a lot of options

Chris Rock
Tips for making your list of 100 the reasons to be wealthy
Sit down in a quiet place and imagine yourself having all the money in the world. Give yourself $175million. It's just a number, so you can play with a different number every time you do it. Imagine what you would do with that much money. This is a great start for finding reasons to be wealthy.
Do the same activity with gifts. If you had all the money you could ever imagine, who would you give a gift? What kind of gift? Why? What will your feel after doing it?
Think of your children. What would you give them to set them up for life? How would they benefit from growing up with a wealthy parent? Think of things others have to get for themselves and you can give your children as a starting point.
Think of your dreams and desires. What could you fulfill with that much money?
Think of the things that make you happy. How could you make yourself happier with some good use of your money?
Think of your partner. What are the things you fight about now that you could fix with enough money? Please remember that money is not a "cure for all" and it's not evil. Money is a magnifier of feelings and attitudes. It can't fix distrust, resentment or abuse, but if you and your partner stress about cleaning the house, or not having enough money to pay a babysitter and go out to see a show, money is definitely a cure!
Think of old age. How different will your life be if you are wealthy?
Retirement is something we need to start planning early. My daughter, who is a clinical psychologist, attended a university course that claimed we need to start working seriously about our retirement at the age of 50. I remember how surprising it was for me and how seriously I took it. The second I heard it, I started working on my retirement plans. It took me about three years with to reach semi-retirement, where I work 3 days a week for 30 weeks a year. This is my definition of semi-retirement and I would like it to continue all my life. Your definition may be different. So, think about your retirement and what the wealth you create and how it will support you through later life, because it brings lots of motivation to be wise and money smart.
Consider your finances with this definition: Your wealth is the amount of money you would need to live from if you didn't have to work, didn't want to work or couldn't work. This includes your cash, assets, shares, business income, valuables, etc. Wealth is counted in days, months and years. If you could live a month without going to work, you are one-month wealthy. If you could live 10 years without working, you are 10-years wealthy, and so one. When you reach 30 years, you can retire comfortably at the age of 70. When you reach 50 years, you can retire at the age of 50, and when you reach 70 years' wealth, you can retire at the age of 30. If you are wise, start early and build your wealth, it keeps growing with you. Write about your ideal lifestyle or a daily routine of a wealthy person and which part of it you would like to adopt.
Think of instances when not having enough wealth caused you pain and rephrase them in a positive way. Refer to the example of my restaurant pain, which I changed to a positive desire. Instead of the pain, focus on the reward of changing your mindset.
Think of the concept of passive income and how it will contribute to your life. Passive income is when the money you receive is not from directly selling your working time. It is usually an investment of some sort that makes you money even when you sleep. Warren buffet said that if you don't find a way to make money while you sleep, you will work until you die. Well, you may not have to work until you die, but your life will be easier and more fun if you invest wisely.
Think of how much money you would need to live a comfortable, happy life. Most people think of millions, but it's not necessary to have millions to be happy, healthy or wealthy. Someone who has $2million does not eat more, sleep longer, have more friends, do more activities or enjoy their family more than someone who has $1million. So, use your dream lifestyle to come up with how much money you would need monthly or annually to live up to the age of 100 and use this as your target wealth. Include your equity in the calculations.
Remember, the more reasons you have for being wealthy, the better motivation you have for becoming wealthy.
Wishing you health, wealth and happiness,
Ronit