Happiness is the number of checked items on our happy list of wishes
– Ronit Baras
Wow, it is already 2009 and I hope you have a huge list and many wishes for the new year. Every year, Gal and I sit with the kids and write lists of wishes and goals for the year to come. It is a ceremony that is most important to me and I nag until we find time to sit and write our wishes down.
This year, I learned some things about making a wish list I would like to share with you:
It is important to write your list down because during the year, we go over so many experiences, feelings, thoughts and changes that it is surprising to discover a year later we do not really remember what we wanted 365 days ago. If you want something to happen, write it down!
If you find it hard to come up with good ideas, go over your daily life and think what you would like to be different. Another option is to look at all areas of life: relationships, feelings, home, kids, partner, work, finance, friends, time, holidays, hobbies, personal development…
Another important thing I learned is that it is better to put the list where you can find a year later. When I told my family we were going to write a new list, they immediately asked, "Where is the list from last year?" There is something very special about reading your last year's wish list. Keep it in a place you will definitely remember. Some examples of good places: your journal, your diary, your yearly calendar or a special file in your filing cabinet.
Keep wish lists from previous years. It was amazing to discover that I received many of my 2007 wishes in 2008. Some of my wishes were amazingly big and it took them longer than a year to come true. Keep lists from previous year.
If you have kids, do this activity with them and be a role model. Write your list next to them to show them you believe in the process. If they are still too young to write, encourage them to draw pictures or offer to write the wish list for them. Help them with ideas. Ask them what they want and encourage them to have desires and ambitions.
And I guess the most important one is to make your list big. This is how it works. Every year, you have hundreds and thousand of achievements, but when you have a short list, say 6 or 7 items, when you read it after a year, it feels so small and insignificant although each item may be big and meaningful. By chunking down the big goals into smaller achievements, you will feel very happy with your success and be able to tick more items. So make a huge list. If you find this a challenge, write the big things first, then break them down to many smaller items.
2009 is already here and I would like to wish you a big list of wishes so that next year, when you read it, you will be able to tick many of them as successes. Happiness is the number of checked items on our happy list of wishes.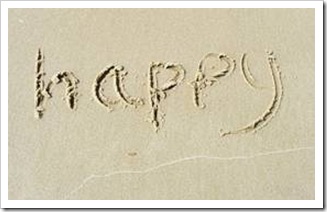 Happy New Year
– Ronit Baras
Happy New Year to those who ride the train of life
Happy New Year to those who take the time to enjoy the ride
Happy New Year to those who risk their life for thrill of excitement
Happy New Year to those who find excitement in everyday life
Happy New Year to those who are full of questions
Happy New Year to those who are in constant search for answers
Happy New Year to those who cry of sadness
Happy New Year to those who cry of joy
Happy New Year to those who gain certainty by avoiding change
Happy New Year to those who believe change is the only certainty in life
Happy New Year to those who fight for freedom
Happy New Year to those who fight the scales
Happy New Year to those who live in the past
Happy New Year to those who take strength from the past to focus on the future
Happy New Year to those who have succeeded in the last year
Happy New Year to those who are sure to succeed in the year to come
Happy New Year to those who climb high mountains
Happy New Year to those who find peace in coming down
Happy New Year to those who have made lots of money
Happy New Year to those who have learned to give it
Happy New Year to those who have found a new true friend
Happy New Year to those who have practiced friendship by contacting an old friend
Happy New Year to those who know how to take care of themselves
Happy New Year to those who need to be taken care of
Happy New Year to those who have gone to funerals and learned to appreciate life through loss
Happy New Year to those who have gone to birth ceremonies and learned the to appreciate life through creation
Happy New Year to those who fight for peace
Happy New Year to those who peacefully stop the fights
May this year and all years to follow be full of Happiness, Health and Wealth!
Ronit