Self-esteem is something that functions like fuel to the body. If we have high self-esteem, the ride is better in many ways. We move forward more smoothly, we have fewer problems and we get to our destination faster.
Everyone has some level of confidence in life. It is just that some people have more than others and they seem to go through life with much more success and happiness. People with high self-esteem have fewer doubts and they don't blame their "ride" every time things don't happen the way they want them to be.
Let's face it, we can't always get what we expect 100% of the time. If we could, we would be able to predict what will happen in the future (I don't know if this is a better way to experience life but let's leave this dilemma for another post). What we can do is make sure our beliefs set us on a very easy, smooth (as much as possible), happy and successful ride. If it can get us forward faster, all the better.
This blog is full of many beliefs about living life with confidence. I have written about ways to instill confidence in our children as parents or teachers. The list of affirmations that promote high self-esteem is endless. If I tried to write a list of them all, I would find myself spending years and never reaching the end of the list. There are millions of thoughts or combinations of thoughts that support high self-esteem and boost confidence. Notice these in yourself and in the world around you. Start collecting them and learning how to adopt them.
Sleep is one of the key ingredients for success. I have the perfect example to illustrate the point.
My son Tsoof is 18 years old. As his mother, I am slightly biased, but he is very smart and talented. He is in his third year of university and is excelling in everything. He is taking extra subjects, plays in three bands, he teaches two music classes and is simultaneously composing music and working on producing a show..
This week, I read an article that explained one of the reasons why Tsoof is so successful. He sleeps a lot.
Sounds funny, right? Keep reading to see what I mean.
The article I read talked about the damage of not getting enough sleep. Tsoof, from a very young age, was a good sleeper. When other kids in day care did not need to take an afternoon nap, he still slept in the afternoon. Later on, when he was in primary school and even in high school, no matter what movie was on or what he had to do for school, he slept an average of 10 hours a night. Our two daughters consider sleep to be a waste of time, but Tsoof never needed to be "encourage" to go to bed. Today, he is busier than ever before and he still averages over 9 hours a night.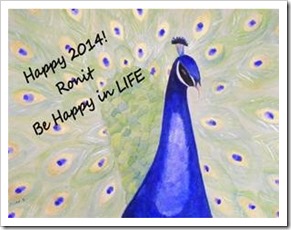 To start off the New Year, I wanted to share some blessings with you. This year I will celebrate my 50th birthday and I think this year's blessings should fit that age.
I received this New Year message from my cousin. It made me smile so I hope it will make you smile too.
Wishing you all lots of love, happiness, health, and wealth for the New Year.
May your hair, your teeth, your face-lift, your abs, and your stocks not fall.
And may your blood pressure, your triglycerides, your cholesterol, your white blood count and your mortgage interest not rise.
May you get a clean bill of health from your dentist, your cardiologist, your gastroenterologist, your urologist, your proctologist, your podiatrist, your psychiatrist, your plumber, and the Internal Revenue.
National Teacher Appreciation Day was this week on May 7 2013. This is a wonderful idea. Teachers deserve much more appreciation than they currently receive.
Teaching and education are the tool and the outcome in a student's life. Much like the artist uses a brush to paint. The teacher is the artist, teaching is the brush and education is the finished canvas.
Teaching has been my journey for the last 27 years. I am not a school teacher any more but I still consider myself an educator. I teach, I coach, I present, I motivate, I do public speaking, I write, I do community work and in all those things I educate kids and grownups to find the gift they have inside let it shine.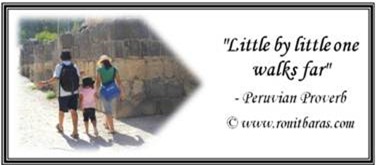 The end of the year is fast approaching and with feelings of end, there are many feelings of hope. Because every end is a new beginning. At our house, we usually have a tradition of writing down our wishes, desires and goals for the new year, a list of requests to send to the universe. At the same time, we evaluate how much of the previous year's requests the Genie of the lamp has granted us. Funnily enough, I discovered this year that my Genie has some time management issues. He has a bit of a delay. Sometimes I get my requests two or three years later. Luckily, I keep my requests from previous years and so I can see my Genie has granted my wishes, even if it was a bit later than I thought. Still, I am happy. I think I will add another request for my Genie to attend my time management course.
This year, I want to wish all my readers (and we had plenty of them) a wonderful 2013.
Some goals are very hard to reach. That is why climbing is often used as an inspirational metaphor. Imagine yourself wanting to reach the top of a very high mountain. You know that it is going to be hard and maybe even long. You can prepare yourself for some of the paths you will need to take to reach the top of the mountain, but for others, you can't.
In life coaching, we say that we can only work on the things we can prepare for. Why? Because "we do not know what we do not know" so we cannot prepare for it. We are not fortune tellers. Often we are able to think of a few challenges we might encounter on the road to wherever we are going, but we never know exactly what we will face. We cannot carry absolutely everything we might need for any possible unforeseen event.
Every mountain requires a climb. Sometimes the hill is steep and sometimes it is moderate. Some people have smaller legs and they need more steps, while others have giant legs and require less energy. Sometimes, you are physically strong, have lots of muscles and can run up the hill. Sometimes, you are a bit weaker and must rest every 2 meters. Regardless of your circumstances, climbing requires effort. The thing that determines if we make it to the top is whether we believe we can. Because as the saying goes, "if you believe you can or believe you can't, you are right".
As I wrote before in the letting go series, attachments bring us comfort and stability, but once we make an attachment part of our identity, change becomes an enemy. Do not get me wrong, attachment is important. It is when we panic, see change as a threat and go into "fight or flight" mode (subconsciously) that things get out of control.
Some people are very terrified of change. They can manage the devil they know and although they complain about it, they do not have the skills, courage and strength to do anything different.
Fear of change creates many conflicts in relationships, even when we talk about our relationship with ourselves. It is always a conflict between one side's attachment and the other side's comfort zone. Whether you are on the side that wants the other to change or you are the one being asked to change, you have an attachment. The person who wants the other to change is attached to an outcome in their mind and the person who is being asked to change is attached to what they are currently doing, thinking or feeling. The desire to change someone else in this format creates a lose-lose situation. Fear of change limits movement and the desire to change limits peace of mind.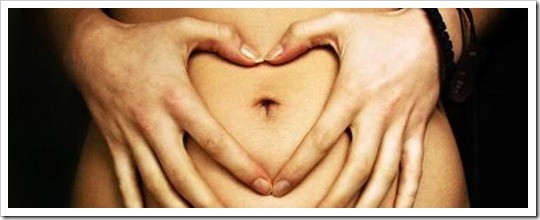 Women with Anorexia have issues with their body image and a feeling of helplessness and inability to control their life. The combination of these challenges makes them seek control in any way and not eating seems to them a great way to gain control.
Society around us obviously contributes a lot to the negative body image and self image girls have during childhood, through their teenage years and later on into adulthood. The image of an anorexic teen girl can be misleading. There are also many women are anorexic who need help.
One way of healing is learning to love your body.
Loving your body is giving yourself the permission to feel good physically and it must be done slowly, with love and with patience. If you are a parent or someone who wants to help an anorexic person, just saying, "You need to love your body", will not make the required difference.
The best idea is to help the anorexic person search for good things – positive thoughts, encouragements, small bits of progress and every little achievement – to help change their perception of their life's reality.
Happiness is no doubt an art. If we think of all the happiness artists we know who are able to be happy, they all have something in common. They have some drive that others, who are depressed, do not have.
Our body is a sophisticated machine of chemicals that are working together in a very brilliant way. Even if some parts of the machine are not functioning well, the body can fix itself by sending help. The molecules and the cells function with a drive to go somewhere, to do something. If the parts of the machine stop moving for some reasons, we get sick and eventually die.
Emotionally, people are much the same – they are born with a drive that goes through inhibition. If you do not use some of your emotional functions, you lose them.
Think of babies, fascinated by life. Everything is new to them and they are in the best mindset they will ever be – they are born explorers. What we see on the outside as checking the world around them translates in their brain to many connections and the biggest physical growth of their life. They do it without understanding, without skills and without money – exploring happiness.
Babies find things that make them happy and do them over and over again. They can watch the same movie many times and laugh again and again when Mom makes the same silly sounds.
Charlie Chaplin was a very funny man. I remember seeing his movies as a kid and thinking he was hilarious. Only much later, I discovered that Charlie Chaplin's movies were not comedy, but philosophical and very sharp in their social messages.
One of the greatest and most inspiring speeches he gave, in the movie "The Great Dictator", was about the human spirit. The movie was done in 1940 and it is amazing to see just how relevant it is to what happens in our society today. Over 70 years later, we still have the same challenges.
I am the Queensland State Director of an organization called Together for Humanity that teaches kids about respect and acceptance and how working together can make a huge difference in the world around us. I have been doing this work for 4 years and feel like I am changing the world one school community at a time.
The only problem in this work is that there is a lot to be done and it requires more parents, more educators and more people who care to make an impact quickly and strongly enough. I believe that we all are all responsible for making this world a better place and that we can win by uniting.
Here is Charlie Chaplin's video with a powerful modern spin. His speech is below the video.
I hope it will inspire you as much as it inspires me.