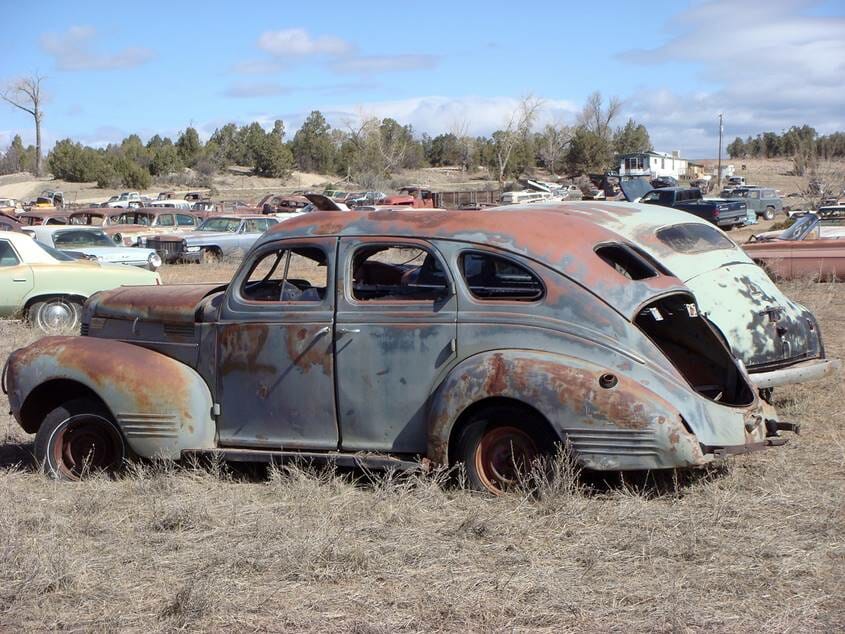 Some people think it's funny to talk about family goals, because they link goals with business and a family is not a business.
That's true! They are not the same, but what drives them forward is exactly the same. Please note the word "drive". Imagine that running a family is like driving a car. I can be a beaten car, no fuel, flat tires, squeaking wipers and no lights, or it can be in tip-top shape and race forward with air conditioning, a sound system, brand new tires and bright lights to show the way.
Which car are you driving your family in? What conditions are you creating for relationships to be strong and for the family members to succeed and be happy?
What are your family goals?
I understand why my clients who aren't business people are surprised when I ask them, "What are your family goals?" When I lived with my parents, and even in the first years of my parenting journey, I didn't fully understand goals and how powerful they were for driving us forward.
I always wanted to achieve things and had big dreams and desires, but goals are not the same as dreams or desires. Goals are backed up with action.
This segment on the session usually looks like this:
What do you want to achieve as a family?
(Dreams and wishes)
And what are you planning/willing to do to achieve them?
(Embarrassed silence)
Usually, the second question brings people back from dream world back to the real world. Nothing in life just happen to us without at least the intention to make it happen.
Goals and the Taxi driver
Imagine yourself calling a cab (or Uber). In order to do his job, the driver needs to know two points: where to pick you up (your point of origin) and where to drop you off (your destination). Without them, no trip can take place.
This is the same with our mind. Our conscious mind is like a passenger wanting to go from A to B. Our subconscious mind is like a driver doing his best to get us there.
Many people are stuck because they don't give their subconscious mind good directions. On the other hand, successful people know very well how to use their subconscious mind to their advantage.
Leading a family is the same. You must give your subconscious mind good directions about where you want to take your family, and goals are the way to do it. Without them, your subconscious mind doesn't know what to do.
When you get up in the morning, the driver waits for your call. When you go to a meeting, he waits for your call. And when you sit down at dinnertime with your family, the taxi driver still waits for your directions.
Some people like to set intentions. According to this spiritual idea, intentions are like vibrations that move the body and affect everything around us. Sound, which is projected in the words we choose, is an even greater vibration and impacts even further.
If you are on a spiritual path, you understand that the clearer you are with your directions, i.e. with your intention, the more you get in life.
Another way to think of your subconscious mind is as the Genie of the Lamp (can you imagine Robbin Williams in Aladdin?). Your genie pops out and says, "Your wish is my command, but you have to be clear about what you want".
How good are your directions?
There are five types of "passengers" in life:
The worst type says, "Drive", without saying where. These people are lost and never achieve success, because they don't know here they are headed.
Some people say, "Take me to the city", but they don't say which city or where in the city they want to go. These people are confused. They think they know what they want, but they only know roughly, and success is specific.
Some people tell their taxi driver/genie the name of the street they want to go to, but not the number. These people are always around where they want to be, but never quite get there.
Some people tell the taxi driver/genie, "Start driving and I will direct you along the way… no… no… no… right… no… no… no… left… no… go back…" These people create unsafe situations, because they micromanage the driver and the driver cannot take into consideration traffic, shortcuts or anything else. Taxi drivers hate them, because they are about to get a heart attack every move they make.
The best passenger says exactly where he/she wants to go, gives the exact address – city, street name and number – and already knows where to park.
In the family, we have similar types of passengers and I'm not talking about parents who give their kids good instructions. I'm referring to parents who don't know what they want, and their taxi driver is not functioning because they never use the amazing power of their brain function to set goals and go for them.
Let's ask the tough questions
The first thing you need to do as a parent to activate your taxi driver is to ask yourself, "What do I want?"
This is an amazingly powerful question. If you need time to answer it, take that time, because without your driver, you are going nowhere.
If you are reading this and you seriously want to have a better family life, take a deep breath, calm your body, close your eyes and breathe slowly and deeply. When you feel calm, ask that question over and over again until the answers come.
But maybe closing your eyes is not your thing. Here is a list of questions you can ask yourself to be more specific about your wants. Make sure to write everything down.
Research shows that journaling is very effective, so write everything down. Why? Because the mind tends to forget what we want. When things get tough, our mind says, "Sorry, I don't have time for this. In the struggle we are experiencing now, your wants are a luxury".
I, on the other hand, say that your wants make your world go around (I've even written a book about it called Reflections) and you are the only person who knows what they are.
Goal setting questions
Answer the following questions honestly, even if they are tough, because you and only you can direct your taxi driver and you can't cheat your driver.
From 1 to 100 (100 = as happy as can be), how happy are you with your parenting?
What are your 10 biggest parenting challenges?
What are the most important things for you in parenting?
Think of 3 parents you know that you highly appreciate. What is it about them that you appreciate?
What is the ideal child for you?
If you had all the money in the world, what would your family life look like?
In an ideal relationship, in which you and your partner are one in your beliefs and thoughts, how would you parent your children?
If you had the most perfect kids, what would they be like?
If you could give your kids 10 gifts (like the fairies in Sleeping Beauty), what would they be?
If you could give yourself 10 traits that would make parenting the most enjoyable and easiest thing to do, what would they be?
If you could pick the perfect parenting partner, what would he or she be like?
If you could turn back time to the beginning of your parenting journey, what would you change?
In an ideal world, if you could do whatever you wanted, how would you parent your daughter(s)?
In an ideal world, if you could do whatever you wanted, how would you parent your son(s)?
What are the top 10 parenting things your parents did that you would like to take into our own family? Why?
What are the top 10 parenting things your parents did that you would not want to take into your own family? Why?
What are your 10 most enjoyable family memories from your childhood? What was special in those events/circumstances? Why were they enjoyable?
What are your 10 funniest family memories from your childhood. What was funny about them?
What are your 10 most painful family memories from your childhood. Why were they painful?
If you could choose the ideal family, what would you want to eat?
In an ideal family, how would you want your dinners to go?
In an ideal family, how would you want to spend your holidays?
If you could have the perfect relationship in your family (Mom and Dad, parents and children, and siblings), what would they be like?
If you want to drive your family to a good place, you have to know where you are and where are you going. Answering the questions above will give you a good perspective about yourself and an excellent starting point for your goals.
In a few weeks, I will share with you the next stage of awakening the taxi driver with the right goal-setting procedure.
Until next time, drive safely.
Ronit
This post is part of the series Family Goals:
Family Goals: Let's Ask the Tough Questions