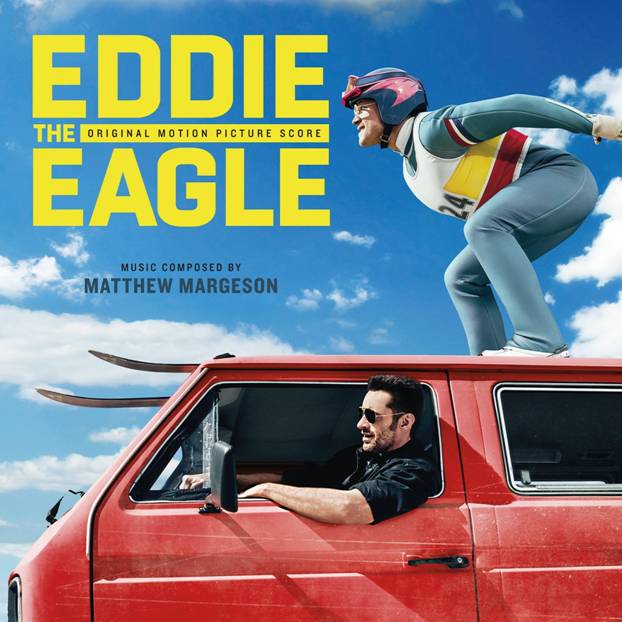 Watching the movie Eddie the Eagle this week made me think again about my own children and the many children I work with. I realized that no one ever gets to the top, whether it is a top in a ski slope, the top of a class, the top of a sport or the top of a skill without determination and without someone holding the ladder while they climb up.
Being a different child is not easy. I know what it means, because I was different. There are two reasons for this. One, you cannot look at others and do what they do. Two, others do not like different people. There is something awkward about them, something that means hard work. Being social means building rapport, and it is hard to relate to someone who is different.
Supporting children in their adventures is linked strongly with the permission we give ourselves, their parents, to dream big. When we practice dreaming and following our dreams, we give our children permission to do the same.
In the movie, Eddie's dad, who is a plasterer, tries constantly to convince his son to stop trying to be in the Olympics, while his mom is supportive of his adventures. At one point, Eddie asks his dad, "Have you ever had a dream?" and his dad said, "Yes… to be a plasterer".
Michael (Eddie) Edwards was a clumsy young boy with a physical disability who dreamed of being an Olympic athlete. He is physically challenged and socially unaccepted, and while his mom supports his dreams, his dad does everything in his power to get him "off the clouds" and be "normal".
One day, Eddie discovers the ski slope and dedicates his energy to being on the best ski team and joining the British Olympic ski team. He is kicked out for being different.
Every time he almost gives up, something inside of him turns on and he tries one more thing, and then one more thing, until he ends up in a professional ski jumping resort in Germany and attempts to break a very old British record and enter the British Olympic team.
The cruelty of other jumpers and the British Olympic authorities is shocking, but in spite of the obstacles they put in front of him, with the help of a former ski jumping champion and his mom, Eddie makes the team, goes to the Winter Olympic games and breaks the British record twice more. His real success was the amazing social supports he gets from the crowd, from media and from the British people on his amazing achievements and persistent effort.
Eddie the Eagle was no normal child, and that is exactly what made him who he was: determined. He was not an amazing athlete, he was not accepted socially, but he had a dream and a small group of people who supported him and he proved that with these two things, the sky (or maybe the ski…) is the limit.
I could not stop smiling the whole movie, falling in love with Eddie for his persistence. He reminded me of the frog story, in which a frog took part in a competition, trying to climb a high tower, while everyone around shouted at him that he had no chance, and when he reached the top, they discovered he was deaf.
Eddie Edwards had to be deaf to reach the top of the ski slope and break these records.
Our children have dreams and it is our job to make sure they pursue them. While others tell them they cannot make it, it is our job to be the parrot on their shoulder on their voyage towards their dreams and to keep repeating, "Go on! Do it! You can do it! I am here to support you! You are wonderful!"
It is important to remember that support is not the cheer after the child succeeds. It is the cheer to get up and try again every time they fall flat on their face. As Eddie the Eagle has proved, the difference between successful and unsuccessful people is not how many times they fall, but how many times they get up.
There were three people who shared the Olympic medal: Eddie himself, his mother and his coach. Without his mom and his coach, he would have given up numerous times. Make sure that your encouragement of your kids makes you worthy of every medal they get as they participate in the game of life and win.
To be worthy of your children's medals, you need faith, especially if they are different, like Eddie the Eagle was. Have faith in your children and they will be able to soar like eagles too.
I highly recommend watching this movie as a family. It was a good and enjoyable lesson about life and a wonderful lesson in parenting. Well worth watching!
Happy parenting,
Ronit