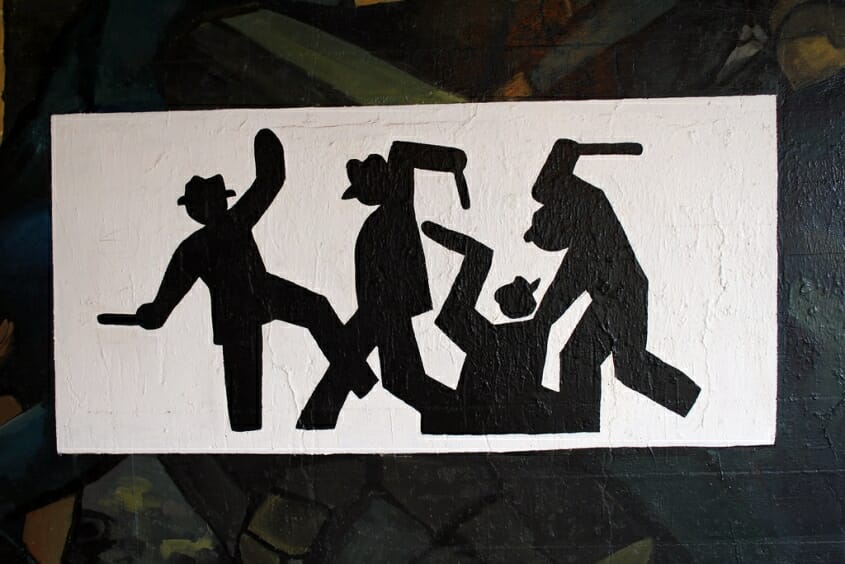 In the past, people considered physical aggressiveness as bullying. Being a form of violence, it was easy to distinguish. Every physical act that was meant to hurt someone else physically was violence and therefore an act of bullying. However, the modern definition includes additional types of bullying, so that made many people think there is a lot more bullying today, when in fact, it was here all along, but it was much more acceptable.
For example, name calling and exclusion of people based on their gender, race or disability were very common parts of daily life 40 years ago. I remember myself being intimidated by name calling as a kid. I was bullied and a bully myself. I was made fun of constantly for my skin color or ethnic affiliation and I joined others in making fun of others for other reasons.
I do not think we have more bullying nowadays. I think the level of bullying is similar to what it was in the past, we just pay attention to it more now and are more willing to address it and create an accepting, tolerant and happy society.
People use different types of bullying to threaten, intimidate and create emotional pain. Here is a list of behaviors that are considered bullying. As I read each one of them, I saw only one type of bullying that was new and was not there 40 years ago. Other than that, we had them all and in some respects even worse.
Physical bullying
This behavior covers any act of a person (or group of people), which uses physical actions to hurt, humiliate and intimidate others.
Hitting
Pushing
Poking
Making someone trip intentionally
Sexual harassment or any physical touch without consent
Abusing someone else's belongings by taking without permission, stealing, hiding or damaging them in any way
Verbal abuse
This behavior is most common form of bullying and has been around for many years. In fact, in the past, it was very acceptable that people in power (parents, nobles, employers) abused their children, subjects and employees in a verbal way and people accepted it as part of being a younger, of lower status or employed.
I remember my mom telling me how abusive some of her bosses were and that she had to accept it if she wanted to keep her job. Any repeated of systematic verbal abuse is considered bullying.
Name calling
Insults
Negative remarks regarding sexual preferences, gender, age, race, ethnic background, religion, physical appearance, family status, economic status, skills, abilities or group affiliation
Social bullying
This form of bullying abuses our desire to be accepted and part of a group in a negative way. Bullies who prefers this way of bullying turn the group against others, mainly because doing it directly and on their own is either too hard or not enough for them. The main idea is to humiliate the victim and make them powerless. Remember, it is a power game, in which bullies feel powerless for some reason and think they will gain power by making another feel inferior somehow.
Lying about someone (blaming them for a problem)
Spreading rumors
Gossiping
Revealing secrets
Making a fool of someone by playing a nasty joke
Mimicking
Excluding someone from a group or ostracizing them
Cyber bullying
This is the only modern form of bullying. We did not have it in the past simply because we did not have the required technology. 40 years ago, the only forms of communication were phones and faxes and it was too expensive to call someone or send them a fax just to make them feel bad. Cyber bullying uses technology to bully others verbally and/or socially. As technology develops and becomes readily available to all, including children and teens, it is very natural that bullies take replicate their abusive forms of communication from real life and in their digital communication.
Using phone/email/chat/social networking/SMS/text messages to make fun of people
Using phone/email/chat/social networking/SMS/text messages to threaten or intimidated someone
Using digital technology to spread rumors on someone
Using digital communication to insult someone
Using negative remarks through phone/email/chat/social networking/SMS/text messages
Revealing secrets without consent using digital media
Using phone/email/chat/social networking/SMS/text messages to gossip
Excluding someone from digital group interactions or blocking them from accessing information available to their peer group
As I said, other than cyber bullying, which is a new trend, all other types of bullying have been very common for many years and have been regarded as part of life. I disagree with the statements that it is increasing. In my perception, it is improving because bullying is not as acceptable as it was in the past.
I believe the attention bullying receives today is very good for our society and is a positive part of our evolution. To question the way we have done things in the past and to find better ways is not easy and can be painful, but it makes us better people.
The next step of our evolution is to admit that parental bullying and teacher bullying are still part of our code of conduct and address them.
Happy parenting,
Ronit
This post is part of the series Bullying: