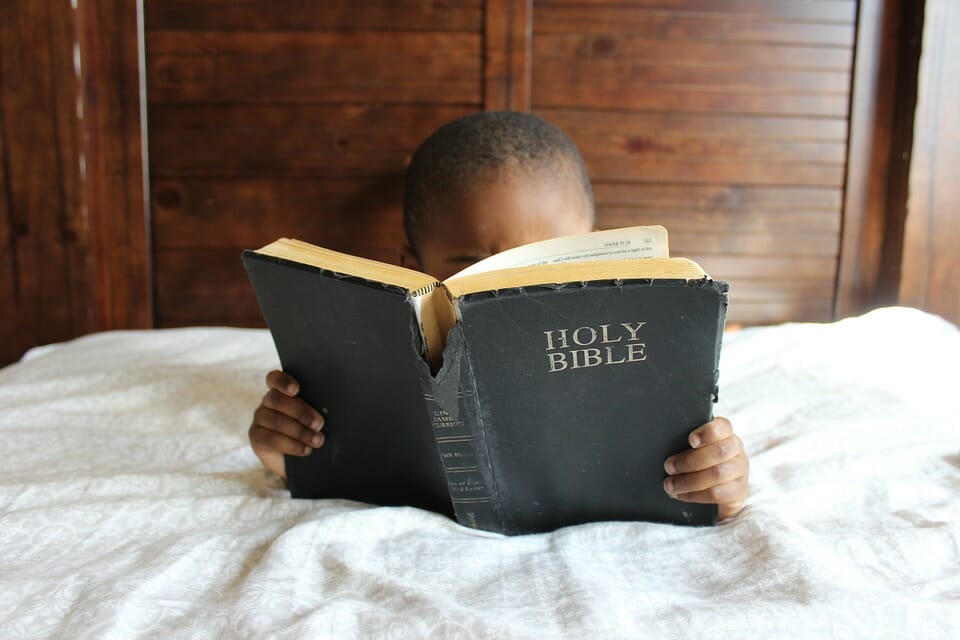 The question about two parents with different religions or belief systems raising kids has become very relevant in our society today. The world is much more multicultural and there are many mixed couples finding love and wondering about the impact of this on their kids.
My eldest daughter, Eden, is getting married in 2 months to her now-boyfriend, Sandy. Eden and Sandy are a gorgeous couple and we are very happy they found each other. No pressure or anything, but we are also very much looking forward to them having kids.
The interesting thing is that Eden and Sandy come from two different cultural backgrounds, different languages and different faiths. Many of our family members and friends have been wondering about the "chance" of such a relationship succeeding and the difficulty in raising kids.
I cannot say exactly what will happen for Sandy and Eden. I am not a fortune teller after all. I am, however, the state director of a not for profit organization that provides education on diversity and advocates for religious and cultural tolerance. I strongly believe in this work.
In some way, Eden and Sandy have more similarities than many other couples do. For example, they are both migrants, both their parents are still together, they both value different cultures, they both speak languages other than English and appreciate others who speak other languages, they are both kind and accepting of others.
I think the "chance" of a successful relationship depends not on the number of differences between them but in their ability to appreciate and take advantage of the similarities.
Over the years, I have been asked about the impact of having parents with different religions on parenting. Now that my own daughter is facing these questions as well, and many of our family members and friends wonder about it, I thought it was a good time for me, as a parenting expert to answer them. So, here is what I think about it.
Is it confusing for kids to have parents with different religions?
It can be. Confusion comes not from parents being different. After all, parents with different religions are no more confusing than parents with different upbringings, different political views, different social agendas, different communication styles or different parenting styles. Confusion happens when parents are in competition over their religious beliefs.
Parents are socializing agents. They teach their kids , mainly through modelling, how this world works and how to successfully navigate it. Beliefs, including religious beliefs, are a set of values and rules that give kids a sense of certainty and peace. If done well, parents can integrate their religious beliefs into the values they instil in their children.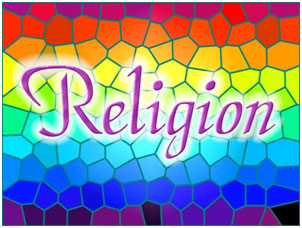 Kids become confused when one parent is dogmatic about their own values. They adopt a "my way or the highway" philosophy. This kind of attitude can apply to any set of beliefs , not just religion.
Such parents try to use force to strengthen their position. They say things like, "I will tell you what you are going to study", "You must do…", "You have to…" in order to receive their love. Their affection is conditional on you meeting their expectations (including the religious ones). This is where confusion sets in.
If both parents are dogmatic in their attitudes and have different, or worse, conflicting beliefs, this can be super confusing for kids. Conflict over religious beliefs, or any other values for that matter, will prevent kids from developing the confidence they need to navigate the world and confusion will take over certainty and peace.
How can parents keep their beliefs and values and still avoid conflicts over religion?
There was obviously no conflict between the two religions when the parents fell in love with each other, so theoretically, there shouldn't be any conflict once kids are in the picture. From my work with many couples, I can tell you that it is usually conflict that happens first and religion is just an excuse.
In people's minds, faith or religious beliefs are not "changeable" ideas. They are not logical concepts, but entirely emotional. That means reason and "sense", which is what we pretend to use in an argument, have no way of changing them. Conflict is actually almost entirely emotional. That is why they say never to argue about sex, politics and religion, because they are emotional things that cannot be reasoned with logic.
So there must be a way for parents  with different religions to pass their beliefs and values on to their children without appearing to be saying to their partner, "my religion is more correct than yours". Here are some tips to help parents teach their values and without compromising their religious beliefs:
When teaching your child about your religion, focus on the reason for following it for the love of the religion rather than the fear of not following the rules. If you have a God, it is better to teach the love of God rather than the fear of God. Remember that religion and fear don't go hand in hand. You do not want your kids to associate your religion with fear. This will make them reject even the good parts of it, which could have served them well into their adult lives, long after they don't live with you anymore.
Focus on the similarities between both religions. If you dig deep enough, all religions have the golden rule, "love thy neighbor as thyself". Practice what you preach! Love your partner as thyself. Hurting your relationship in favor of your religion is against the golden role. Whenever you face a conflict, remind yourself that almost all religions are based on this golden pillar.
Remember that your religious beliefs are yours and no one can take them away from you. You do not have to convert anyone to your religion in order for it to be right for you. If you try to convert the, kids will think you don't fully believe in what you are preaching and that will make them shy away from what you are teaching. Think about it for a second. If we know that you transfer beliefs through modeling, all you have to do is talk less, be true to your religion and your kids will be inspired!
Forget the idea of "cloning" yourself and your faith. It will only bring you heartache and pain. Many parents fall into this trap. You do not want your kids to be your clone; you want them to be better. They are raised in a generation different to yours. Your religion matches your reality. Their religion has to match their reality. Your religious values are the tools you use to be happy and content in this world. Focus on encouraging them to use the tools to fit their needs rather than worship the tools and use them in an ancient way. Cloning your religious beliefs will not allow them to evolve. Religion stays alive if you adjust it to the times and circumstances, not when you focus on keeping it the same at all costs.
Celebrate both religions' holidays. Most holidays and celebrations focus on gatherings and appreciation for nature and what we have. Religious ceremonies and celebration that are experienced with joy are amazing memories for kids and will bring them closer to the values of the religion.
Teach and celebrate other religions' ceremonies and holidays. It broadens the kids' perspectives about the ultimate religion – humanity! It will give them an opportunity to "choose" their own religion, to come up with a personal religion that combines all the good things from both their parents' religions rather than "having no choice" or following the one that was more pushy.
When is it a good time to start talking to kids about religion?
We may not call them conversation about religion but we model our beliefs from the second our babies are born through the words we choose and what we emphasize.
At some point, your kids will start to notice that Mom and Dad or other kids do not follow the same rituals they do. Some of them will ask and others won't. Similar to talking about sex, it is not a good idea for parents to initiate this conversation.
Wait for your kids to do ask
It is a very simple rule: if they ask, answer and be honest. If they don't ask, it means they are not ready. If kids ask, explain that difference is natural. You are different in gender, in look, in the way you speak, in your professions, in your physical features, in your hobbies and in your dreams, you are also different in your religious beliefs.
Explain that doing things differently is something natural and you both accept each other. Reassure your kids that although you are different, you love each other and you love your kids, and that you will continue to love them regardless of what rituals they choose to follow (or not!).
Unfortunately, kids don't really understand what the word "values" means until age 12. As part of my work with "Together for Humanity", I have asked thousands of children in grades 4-7 if they know what values are. On average, 3 out of 100 kids say they do.
We sometimes overuse conceptual words but do not bother checking if the kids know the meaning of these concepts. We can still teach values even if kids don't know the meaning of the words, but what this means is that children cannot fully understand what we are saying. They cannot develop critical thinking if they can't question concepts they don't understand.
If you answer your child with respect to your partner's religious beliefs and without trying to justify or convert, your child wild develop a sense of confidence that he/she can come ask you again. You want your kids to come to you again, and again, with every question they have.
When they ask, they don't want you to justify your religious beliefs or convince them. They are looking for a way to live with what seems to them to be a conflict or contradiction. They want you to tell them, "Everything is fine", "We still love each other" and, "We still love you".
If you start trying to justify your own religious beliefs, you are completely missing the point and you risk that your child won't come to you next time they feel confused or insecure.
Religion is nothing but a set of beliefs and rules we follow closely. We are all religious people in some way because we all have sets of rules and values we believe in  following in our daily lives.
It gives us a sense of certainty and peace. The heart of every religion is faith. It is a feeling of trust we have in the rules and values that make follow the religion out of love. From my point of view, having strong faith means we are content in our choices and have made them for all the right reasons.
Every religion, even the most organized religion in the world, is practiced differently by different people. No two people from the same religion have the exact same beliefs regarding their own religion.
In a sense, we adjust the religion to who we are. I like to call this our "ism". Regardless of what religion I follow or adopt, my religion is called "Ronitism", because it is unique to me. If we understand the science of beliefs, and religion is just one set of beliefs, we can see that Ronit's faith will only lead her to "Ronitism" and John's faith will always lead him to "Johnism".
We all want to be happy and content in this world. We all want to love and be loved. Conflict arises when one or two parties say, "The only way to get love is through my "ism" and not through your "ism"". If all roads lead to Rome, why argue over which road to take? Ronit will take the road of "Ronitism" and John will take the road of "Johnism" and we will all get there safely in the end.
If we focus on the destination where we want our children to arrive, where happiness, love and peace resides, we become more open. We stop focusing on holding onto our beliefs at all cost. We consider the possibility that there are other ways for our children to reach their destination.
If we can do this as parents with different religions, our children will grow up, not confused, but enriched children, with a broad perspective on life.
Happy Parenting!
Ronit