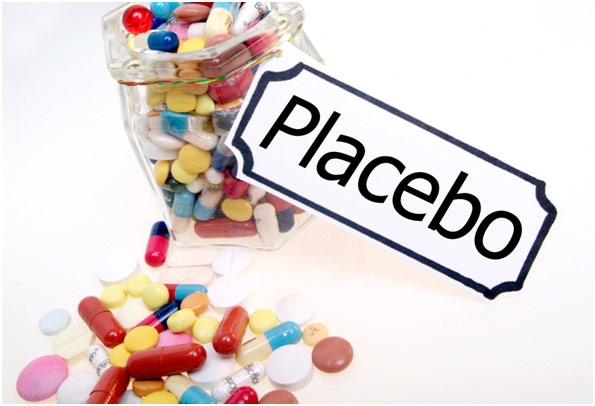 Using the placebo effect on kids is an effective technique to help them go through tough periods in their lives.
This may seem like a bold statement, but when I learned about the placebo effect during my special education studies, I realized that the placebo effect activates the natural "pharmacy" we have in our bodies. When we believe something to be true, we make it true. It works the same when we take a physical tablet and when when we take an emotional tablet.
The more I explain what life coaching and emotional intelligence are, the more I realize how important the placebo effect is for my work. Most of my work is to plant positive ideas and beliefs in the minds of my clients. Once they hold on to those beliefs or ideas, I have done my job in setting them up for a better future.
The placebo effect works in the same way. You can plant an idea in your kids' mind that they can do something, be healthy or be smart by giving them a sugar pill and telling them it will help them do or be what they want.
Actually, the placebo effect works for kids even when you apply it to their parents by convincing them that their kids are amazing and talented, because your pill will help them…
Placebo pills have been researched over many years. Every medicine that was ever approved was compared to a control group to make sure that the medication was more effective than belief alone. In these clinical tests, one group receives the tested medication and the other group receives a sugar pill. For the medication to be approved, it has to be at least slightly better than the placebo group.
The medical world knows a lot about the placebo effect. The only challenge it has is the consent of the person receiving the placebo. If a person knows he/she received a placebo, the effectiveness is gone. For the placebo to be successful, it requires an external "liar", a person who tells the lie so that the individual will subscribe to the lie. This kind of method is complicated when I work with adults, but it works very well with children. I can get their parents' permission before prescribing my magical sugar pill.
Here is a story about how this works with kids.
How the Placebo Effect Made a Boy Smart
Sean was a kid I worked with who was angry, aggressive, anti social and had very low academic skills. He refused to go to school and every day was torture for his family. He was convinced that he was stupid.
He was in grade 3 and could not recognize all the letters of alphabet or put them to together to read simple short words like "cat" or "hat". It was no surprise that he didn't want to go to school.
I did an assessment with Sean and found out that he has a very unique way of learning, and that in prep, when he started his schooling journey, he experienced significant emotional strain from family challenges. His parents and I agreed that I would work with him over a short period of time, simply to catch up on some of the basic things he was missing.
My assessment showed that he had no organic problems or learning difficulties that would prevent him from catching up on the 4 years of schooling that he was missing. During the school holidays, over 8 meetings, I worked with him and we were able to catch up on two years of schooling (prep and year one). I explained to him that no stupid kid could finish 2 years of schooling in 8 sessions.
It seemed to work. I designed a program for his parents to continue with him at home, because they lived very far away.
A year later, his mom called again. He was surviving school, he could read at a grade 2 level (which was wonderful progress), but was still angry, he had no friends, he talked back to his parents, he was stubborn and defiant and refused to go to school. He had asked his mother to be home schooled because he had no tools with which to survive social interactions and homework.
Since the family lived so far away from me, Sean and I only had two hours together, and I knew I had to do something fast. The placebo was the best idea I had. I told his mom that this time we would not focus on any academic issues. We agreed that Sean and I would work on emotional intelligence and some NLP tricks, meditation and finish with the placebo. She agreed.
Sean came to the session, as cute and curious as he was the first time I saw him. He was very open and we played some games together. This helped me discovered what made him tick.
Surprisingly, he was a science freak. He loved watching videos about how stuff worked and wanted to learn about space and stars. He could hardly read but when given an engine to build, he could do it with his hands tied behind his back.
We talked about the fact that we don't use all of our brains. He told me he heard that we only use 10%. As soon as he said that, I found a way to introduce my placebo mint tablets. I taught him some meditation techniques, we did some NLP and anchoring, and just before his mom came to pick him up, I told him about a special doctor I work with who gives me special tablets that help people use 80% of their brains. I told him that my own kids, whom he knew from the previous session, who are very smart and talented, also used those tablets. I asked him if he would like that too.
I also told him that once the tablet gets to a special place in the brain, it turns on a switch, just like a light bulb and when this happens, he can do whatever he thinks he can. I said that every tablet usually lasts for up to 3 weeks and that this gets longer and longer every time you take a tablet. I told him that once I gave it to him, the effects of the substance in the tablet would kick in and we could never know when it would start. I asked him to let me know when something happened in his head, when he felt something change.
I told him it tasted like mint because the special doctor I got the tablets from made them especially for children, and put sugar mint in them so kids wouldn't hate them.
After this we played some card games and after 7 minutes, he said to me, "I feel this 'whoosh' in my head. I think it started working". He used his fingers to show something that looked like explosion.
Research shows that when people say that something has happened to them as a result of the placebo effect, something has really started happening in their heads. Parkinson's patients receiving placebo showed that their brains were in fact producing the chemicals they needed to manage their condition at exactly the point when they felt it.
We continued playing cards. From time to time, I asked Sean how he felt and he said, "I think it's working". He started increasing his speed in the game. We practiced the meditation and I told him that like the tablets, meditation works like a switch. It turns on the switch that allows people to use more parts of their brain. It allows the mind to rest.
While we played, he told me that his grandfather had cancer and he went to a very special doctor that taught him to clear the cancer with his mind. For him, his grandfather was doing meditation too. This was perfect! He was finding ways to strengthen his belief that the meditation would be effective.
When his mom came, I explained the tablets to her as well. Sean could hear me telling her that he can decide when he thinks the tablets effectiveness has expired and that the good news is that the gap between tablets will increase. She was very cooperative.
Here is an email I received from her the following week:
"The tablet lasted 10 days. I gave him another one and he has not asked about them since. He has had a good few days at school this week and actually said to me, 'Mom, I'm now one of those kids that love school!!!!' Hooray ;)"
I sent her an email saying that from my experience, the gap between this tablet and the next one would be more than 10 days, and that hopefully, if we increased the gaps slowly, he would eventually feel stronger and more focused on his own.
A month later, I asked her how things were going and this is what she wrote:
"He is going really well!! He has asked me when he is due for another tablet and I said whenever he wants it – he said he feels like he doesn't need it at the moment.
He has been using the meditation technique you taught him, the one with holding his fingers together and that has really helped him focus. He does [a martial art] and has struggled with focusing in class and disrupting other kids. His teacher was at his wits' end with him! I suggested meditation before class to help calm him down. It worked! He had his first focused lesson in nearly a year ;)
He has also been a lot calmer at home too. I told him the other day how nice it is when he is in that space. He said, 'Yes, it is, and I am just more grown up now, Mom!'
Thank you Ronit, since school started we have had no drama over going to school, first time ever. I think he is happy to go to school. He even had some friends over. Different kid… will keep you updated about the next tablet"
Within 8 weeks, Sean's life changed completely. All I needed was a good story that matched the beliefs he already had, some mint and his mom's permission and … my own belief that it was going to work.
One of my friends asked me if I felt guilty about lying to the kids I work with using the placebo. I told her that this was my job – to make kids and grown up believe that they are fantastic, kind, smart, talented, friendly, courageous, capable, curious, healthy and happy, or whatever they want to think about themselves. This is the role of life coaches and it is also the role of parents. This is part of parents' "job description". Parents should use any method possible to manipulate their kids into thinking those things about themselves. As far as I am concerned, any placebo that will do the trick is valid. Ideas are just as much a placebo as a sugar pill.
Besides, if it worked, was it a lie?
Happy parenting,
Ronit