Last weekend, I had a chance to talk to a mother about my better parenting skills program. She told me about her son's behavior problems and wanted to know what was so magical about my program that made kids perform so well. I said to her, "There is no magic in the program. It is just based on understanding of the human brain, as every one of my parent coaching clients and better parenting skills workshop participants discovers".
Although I like the thought that I work magic in my programs, I truly believe this magic can be done by everyone who understands the importance of having fun in the learning process and focusing their energy in a positive direction.
The woman told me her son was "hyperactive". During my 24 years in education, I had met very few truly hyperactive kids. Most of the kids diagnosed as hyperactive are kinesthetic – they like to move a lot. In fact, they have to move in order to think and they perform better through action, except others around them cannot stand it and decide something must be wrong with them. As for the kids whose agitated behavior I could not explain, I was convinced it was due to something I had not discovered (yet).
So I asked her, "Why do you think he is hyperactive?"
"He cannot rest for a second", she said, "He moves from one activity to another and can't sit still. It drives me nuts. His attention span is 30 seconds tops".
"What does he like to do?" I asked her.
"He loves playing with toy trucks", she said.
"When he plays with his trucks, how long can he sit and play for?" I asked.
"I don't know. If I let him, he'll sit there for half an hour, making make noises of trucks and pretending the carpet was a construction site or a warehouse", she told me.
You see, a truly hyperactive kid could not do anything for half an hour.
So I shared my first magic formula with her:
When kids have fun and love what they do, they perform better.
Then, the mother told me her son also had eating problems. She said, "He doesn't like vegetables. He only likes junk food".
So I told her how easy it was for me to get a group of 2-year-olds at my early childhood center eat fruits and vegetables after we made a game out of it. The idea came from one of the moms in a parenting workshop who suggested that every day, one mom would make food for all the kids in the group. Since there were 20 kids in each group, parents figured that making an effort one day a month was a bargain compared to making food every day for one child.
"Instead of having bread with the usual chocolate spread or jam, we can bring real food", they started getting excited.
Since I was a very health-conscious parent, I suggested that every parent bring 4-5kg of fruit each day and 2-3kg of vegetables (tomatoes, cucumbers, capsicum, carrots, etc).
At first, the parents looked at me surprised. Many of them said, "My kid never eats fruits and vegetables".
I told them, "With my 'magic tricks', I can make them eat anything I want".
I started a competition among the kids and gave awards to anyone who asked for "seconds". After 3-4 days, the award was just a compliment – "congratulations" or "well done" for asking for seconds and a great public announcement when someone asked for a third helping.
I also added a game called "Empty Plate", which was more of a group challenge. I put pieces fruits or vegetables with a bit of salt on a plate and left it on the table. I told the kids I was going to take the plate away in one hour. If the plate was empty, they would win, but if it was not empty, I would win. Sure enough, they won every time.
About two weeks later, parents came happy to say their kids ask them to buy more fruits and vegetables "Just like at Ronit's kindy".
It is very easy. When eating is fun, kids eat well.
We do not stop playing because we grow old
We grow old because we stop playing
Fun is a very important component in life's success and learning and works as a wonderful incentive.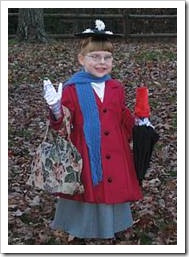 I managed to teach kids abstract concepts of physics in 1st Grade, reading at the age of 3 and high school math during primary school, because everything was a game. As long as the kids were studying with me, they played games. They never realized they were learning. Everything was fun, there was no resistance and their brains were so open to absorb new information that learning happened without interference.
The only interference usually comes from parents' resistance to the fun. In one of my primary classes, parents came and said, "When I ask my daughter what you do in class, she says you only play games. I want her to learn something at school". Since then, I made a point to meet the parents and explain the program to them before I taught their kids. Parents who do not value the fun in learning can easily ruin my magical incentive.
Mary Poppins taught me the importance of having fun in our life and she made it look easy, not because she was magical, but because she knew something valuable about the human brain: people do better when they enjoy what they do.
It is that simple!
If you want to improve your kids' performance at something – music, math, reading, writing, art – find a way to make it fun.
Here are a couple of really nice videos of how fun works as an incentive even for grownups. I think you will like them.
Until next time, have fun!
Ronit