Wisdom is not a product of schooling but of the lifelong attempt to acquire it
– Albert Einstein
In the "old days", the elders had a special role in people's life. Because knowledge back then was not the highest currency, what the elders could give their community was wisdom. Unlike knowledge, wisdom is applied knowledge, achieved after personal experience, experiments, trials and errors and often summed up as rules of living.
Much of our life today is dedicated to acquiring knowledge. School, where you spend about 13 years of your life, is a place that gives you knowledge. If you study a profession, you spend another 3 to 10 years of your life in a school of knowledge.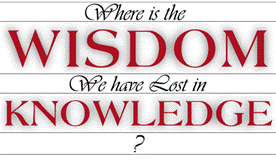 As an educator, I find most of this to be a total waste of energy. When I did my degree in Special Education, I took an amazing course named "Who needs school anyway?" You would think that the main idea is to teach us that school is the best thing and that everyone needs school, but our amazing lecturer allowed us to explore this topic from many angles. We all had to go and research what school is all about and in my research, I discovered that School was an institute that provided knowledge, but failed to give kids wisdom. School had forgotten its purpose.
For many years, educators have been struggling with the dilemma between wisdom and knowledge without proof and no one could win. I decided long ago that the only person I needed to prove which one of them is better was me, because the belief I carry with me into my personal and professional life is really what matters.
In my research about schools, I discovered that the real things school is able to give kids are beliefs about themselves and the world around them. Unfortunately, schools do a good job of giving beliefs even, but many of these beliefs are horrible. I discovered that while schools put most of their focus on knowledge and assessment, they forgot to raise creative, successful, friendly, healthy and happy kids that would grow up to be creative, successful, friendly, healthy and happy grownups who would contribute to their society. It had become an institute trying to pump kids with knowledge and make them efficient at spitting that knowledge out quickly and clearly.
How many times have you studied for a test and erased the subject matter from your memory as soon as you handed your paper in? Well, you are no different from most people. Does this mean you have the knowledge or maybe you had the knowledge and now it is gone?
Happiness Degree
Be happy. It's one way of being wise
– Sidonie Gabrielle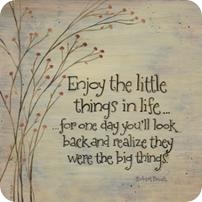 The good thing about the evolution of knowledge acquisition is that the technique of repetition-to-death has changed into looking for alternative ways to remember, which has made students try to implement their knowledge and develop more wisdom. If you learn by rote that 7 times 5 is 35, you have acquired knowledge, but if you use your Times Table knowledge to calculate the price of 7 packets of chips at $5 each (they are really big packets) at the supermarket in order to choose the cheapest product, that is being wise.
I am sad to say that many people are very knowledgeable but not very wise and this is mainly because many years of their life they have been given the false belief that knowledge would bring them success and happiness. It is a bit scary to find that your academic degree does not translate immediately into the degree of happiness in your life.
Many of my coaching clients are financially secure, "well educated", knowledgeable people. Some of them are working on their PhD and the reason they want life coaching is that something has happened that made them realize their financial and academic status have not brought them what they were looking for. Usually, they feel frustrated about it and say they believe that the school of life could have done a better job, and cheaper.
I tend to think that studying has given them something way better than a degree. It has given them skills and helped them discover their passions and abilities. Yet, they had to find those things "between the lines". Let's say you take a course and the facilitator says, "This is your assignment. Do it! I will test on it next week". Or the facilitator says, "Here is your assignment. Doing it will teach you this and that and help you develop these particular skills. You will be tested on how well you can use this knowledge, not on how well you can memorize my words. We will check how much you have grown from it as a person next week".
In which course do you think you would learn more? Which assignment would make you wiser?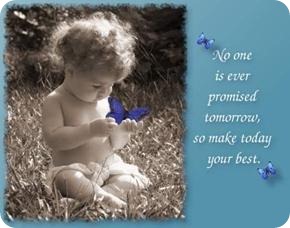 Motivation is very old wisdom. Community elders of the past knew the dynamics of their group and used that to help their people grow, evolve, stay safe and be happy. They knew that it was not enough to bring a horse to the water, you have to find a way to make it drink.
I often hear about the lack of motivation at school, at home, at work and everywhere else. Life has become so stressful and the "wanting muscle" has become so weak that people feel like giving up. We cannot really blame them, of course, because they have not studied the art of motivation, so they cannot motivate themselves. Motivation, unfortunately, is not studied at school. Worse than that, it is not studied as a subject for pre-service teachers or in any teaching courses.
I believe that socializing agents, mainly parents and educators, must take a course in motivation if they want to be successful themselves and to teach kids successfully how to succeed in life. In the past year, I ran many professional development workshops for teachers and was shocked to hear that personal development, motivation and life skills were not part of what they studied.
One pre-service teacher said to me, "I have learned today more than I have learned in 4 years of my teaching degree on how to teach effectively and how to motivate my students to be the best they can be".
I asked him, "So what did you study for 4 years?" and he said, "I learned what to teach and how to discipline students".
Every time I finish one of these workshops and ask the teachers to tell me what they have gotten out of the workshop, I am shocked again to discover how much the system neglects values, attitudes and beliefs, which is what I call "education".
Easy does not mean wise
When I was at school, I had some teachers who sat on their chairs, leaned on their desks and read to us from a textbook. I hated school and was very bad in acquiring knowledge, so during most of my schooling, I said to myself, "Cool. No need to think" and never complained when a teacher did that. But when I started wanting to know and understood that knowledge was just part of acquiring wisdom, whenever a teacher read form the book, from notes or from slides, I was very upset. "Who needs you to read me the book? I can do that myself!"
I wished for that this style of teaching to be long gone by the time my kids got to school, but that did not happen. Easy living can be addictive sometimes and too many teachers and parents lack the courage to do things differently, choosing instead the easy way of conforming.
It was very sad to discover that universities were full of these. Eden comes home every day from courses in psychology and complains about the same thing, "She read from the slides again". Instead of motivating students to be curious and develop self-motivation to come to classes, to do their assignments, to read, to research, to learn and to collaborate, they use exams and want their students to spit out what the lecturer has said throughout the term.
School is supposed to be a safe, scaled-down kid version of life that allows children to progress slowly, but it is not. The difference between the school of life and the institute we call "school" is huge – one of them is open, evolving and teaches wisdom, while the other looks for the easy way to teach knowledge.
I have chosen wisdom. I have enrolled myself in the school of life and allowed the experience, good or not-so-good, to be my teacher. Here are my reasons.
School of Life vs. School of Knowledge
While the school of knowledge is limited to a building, if you choose to study in the school of life, you can learn inside or outside.
While it is very important where your school of knowledge is located, in the school of life, you learn everywhere. Sometimes, the toughest places can teach you the most.
While the school of knowledge has hours of operation, the school of life is open 24×7.
While the school of knowledge groups its students by their age, in the school of life you learn with and from everyone, young and old (often from your own kids).
While the school of knowledge offers limited subjects of study – math, literacy and possibly science, art and music, the school of life offers an entire universe to choose from.
While the school of knowledge will have you for 13 years and, if you are a "good boy/girl", it will have you for another 3-10 years, the life never stops teaching you.
While the school of knowledge requires payment directly or indirectly (through taxes), the school of life is free. You pay with hard work, disappointment and pain, but receive credit through achievement, success and happiness.
While in the school of knowledge, you are limited by learning from people who have a specific profession called "teacher", in life, anyone can be your teacher – young or old, stupid or smart, lazy or overachieving.
While the school of knowledge tests you at the end of every topic, gives you another chance next term and rewards you with a score, the life tests you ever day, gives you unlimited chances rewards you with achievement, pride and happiness.
While the school of knowledge serves political masters and serves their agenda, in the school of life, knowledge if fluid and influenced by time and evolution, adaptable and gives you the freedom to choose what you want to believe.
Remember, in life, there is much to learn and it never ends. Whether you have completed the school of knowledge or not, your happiness is up to you and the school of life is always open to help you to find it.
I wish you a good journey to wisdom in the school of life,
Ronit