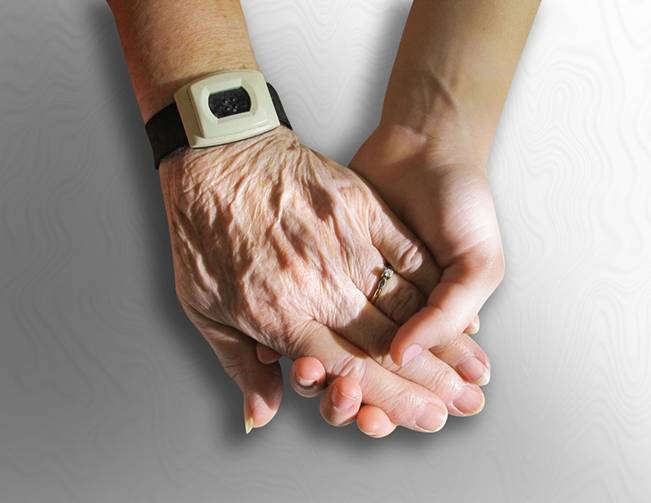 Putting children and old people together may not seem like a good idea. What can they possibly have in common? What kind of activities can they do together?
It was a Thursday morning and several cars with elders arrived at the leadership camp I was running. I had spent the previous two days covering various aspects of leadership with my students, and this intergenerational program was the conclusion of our camp.
The student leaders were about to spend a day with some elders and focus on the differences and similarities between 12-year-old students and 70-85 year-old elders. I called it "Wisdom in the Wrinkles" mainly because from the kids' perspective, there was nothing they thought they could learn from old men and women who looked wrinkly and frail.
We started the day with morning tea and played some trivia games together, which highlighted the students' advantage with modern things and the elders' advantage with history and general knowledge.
During a discussion about the advantages and disadvantages of being young or old, it was surprising to hear a variety of thoughts. Each group consisted of 4 students and 2-3 elders and the relationships they built were solid and positive. While sharing their discussions, the kids showed a lot of respect towards the elders and the elders showed a lot of respect towards the kids. It was a good start.
In the storytelling section, elders and children shared personal stories and learned about one another. The elders and children were very excited. The students discovered that the wrinkled old people were very inspiring and that they had done amazing things in their lives. Suddenly, they were no longer old. They were amazing. The elders learned that these young children, who had only just started their lives, had already done some inspiring things.
At 1pm, the relationships between elders and students were excellent. We heard laughter and a buzz of enthusiasm from every table. I asked all of them to sit in a circle and invited anyone who wanted to share anything to stand up and talk.
Both elders and children stood up courageously and shared their insights, including their fears about the day and their huge growth and learning in just a few hours. It was very moving and we shed many emotional tears.
Just before the end, one man stood up. He thanked everyone for the day, said he was honored to have been invited and congratulated everyone for their efforts and contribution. Then, he talked to the kids.
He started by saying, "Sorry", and my heart skipped a beat. He talked about the responsibility that the older generation had to make this world a better place and said he was sorry that his generation had not succeeded in doing that. He said, War is a sign we failed. Conflict is a sign we failed. Hatred is a sign we failed. Pollution is a sign we failed. Crime is a sign we failed. Corruption is a sign we failed. Hunger is a sign we failed. Discrimination is a sign we failed". For every example of failure, he asked the kids for their forgiveness. He talked for about 15 minutes and everyone around, elders and children alike, was crying.
I had prepared for this camp for months. I had spent many hours in negotiations and efforts to make this wisdom join our camp for the intergenerational program. As he was talking (I have it all on video), I thought that nothing I could have done or said to the students would have made the impact of direct conversation and honesty between elders and young children.
Nothing! No movie, no video, no lecture, no game and no book could transfer the message from one generation to another the way it was done on that day.
At 6pm, I finished packing everything into my car. Everyone had left around 3pm and I was still emotional. I was not sure if it was from only getting two hours of sleep the previous night or from the emotional section of the day. I turned on the radio and heard the song "When the children cry" by White Lion and smiled. "What a coincidence", I thought. What an amazing ending to a great day.
Here is the song. It used to be, and maybe still is, the official song for Unicef.
Watch and listen to the video and follow the lyrics below it. It makes me cry every time I hear it.
When the Children Cry
Little child
dry your crying eyes
how can I explain
the fear you feel inside
cause you were born
into this evil world
where man is killing man
and no one knows just why
what have we have become
just look what we have done
all that we destroyed
you must build again
When the children cry
let them know we tried
cause when the children sing
then the new world begins
Little child
you must show the way
to a better day
for all the young
cause you were born
for all the world to see
that we all can live
with love and peace
No more presidents
and all the wars will end
one united world
under god
When the children cry
let them know we tried
cause when the children sing
then the new world begins
What we have become
just look what we have done
all that we destroyed
you must build again
No more presidents
and all the wars will end
one united world
under god
When the children cry
let them know we tried
when the children fight
let them know it ain't right
When the children pray
let them know the way
cause when the children sing
then the new world begins
Yours,
Ronit