A few weeks ago, I starting writing about horror stories that happen at school when teachers are not aware of how their actions affect the children and when they do not know what is happening in kids' lives outside of school. The teacher in today's story is kind, loves her students and does an amazingly great job under tough circumstances, but despite her best intentions, something went horribly wrong.
While my previous post was about events that happened 38 years ago (you can calculate my age now), this event took place just recently at a school nearby.
Sharon was a 6th Grade teacher and tried very hard to make Josh participate in class activities. Josh was just a lazy kid. He did not do his homework, he was rude and violent towards other kids and was a typical troublemaker. Every day he was absent from school was a great day. She tried giving him tasks, helped him and did all the regular behavior management things to get him interested and engaged, but nothing worked. When she thought she had exhausted all her options, she decided to call his home and tell Josh's parents about his behavior. His parents said, "Thank you for letting us know. We'll talk to Josh and make sure he never causes any more trouble at school".
The following day, Josh came to class and was very quiet. It was a summer day, but he was wearing a long-sleeved jumper. Sharon felt something was wrong with that and asked him to stay with her after class. She asked him about the jumper. At first, he said he was a bit cold in the morning, but eventually, she asked him to take off his shirt, just for a second. When he took his shirt off, she discovered that all his body was bruised. She started crying. She called the office and asked someone to come straight away, because she felt she could not cope with the enormous guilt. She knew he had been beaten because she had called his parents.
At that point, Sharon understood why Josh had not been doing his homework, why he had bullied other kids and why he had behaved so badly. He was a scared little boy trying to survive his parents' rage and abuse. Who on Earth can think about homework in such circumstances?
Sometimes, doing the right thing just does not work.
The good news?
Well, no good news, unfortunately. Schooling is still a horror for Josh. Nothing has really changed, because his parents have not stopped abusing him, he has not stopped harassing other kids and Sharon is still struggling to find something good Josh does so she can send a good comment home to allow him to survive another day with his parents.
No one cares about his academic performance anymore, but at least he is not considered lazy.
Parents, remember
Consider that your behavior affects your kids' success at school for better or worse.
If you have violence at home, do your best to keep it away from your kids.
Do not punish your kids for "shaming your" in front of the teacher.
I you have a problem (and who does not?), work on yourself. Get help. Abusive parents only raise abusive kids.
Avoid using physical punishment as a motivator. Hitting, yelling and hurting do not motivate. They create fear, but fear and success do not go hand in hand. Kids who are afraid of you or their teachers cannot be successful. If you feel you need to hit your child, it is a sign that you are weak. If you feel you need to use harsh punishment, it means you are very, very weak.
Teachers, remember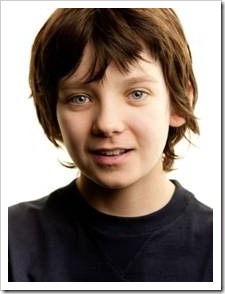 There are no lazy kids, only bothered or scared kids.
Learn about your students from personal conversations with them. Kids will reveal more about themselves when there are no other kids around. Look for opportunities that are not too suspicious to spend personal time and learn a bit about each of them.
Watch their body language and clothing. Long sleeves, withdrawal from other kids' company, too many bruises and stories of "accidents" are not good signs. Do not jump to conclusions, but try to find the reason.
Notifying the parents is the right thing to do. If things like Sharon's story happen to you, do not blame yourself. The good thing that came out of it was that the teacher got off the child's back and became more aware of his life's circumstances. However, you can try to prevent it by doing a little research first.
School needs to be a happy period in kids' life, not a horror movie.
Let's make a difference,
Ronit