Teamwork
For some kids, working together is a great motivator. Many times, when kids need to do something they do not know how to do, it is a big relief for them if someone else is experiencing the same challenges. Suddenly, they are not alone.
Teamwork helps when the fear of being lonely or the fear of shame and ridicule are strong. When kids are offered to work with other kids or even grownups, it will boost their confidence and allow them to take risks they would not take otherwise.
When I was a kid and my parents would give us cleaning tasks we hated, we would do anything to avoid doing the work. We would trade washing the dishes for endless favors and even for money. It was only when I was 16 years old that I found teamwork was a great motivator for me. My two younger sisters and I decided to share the burden of cleaning the house and after a while, it did not seem a chore anymore and turned into fun. Washing the house was faster, folding the laundry was faster and while we worked, we talked, joked, and spent quality time together. Gradually, we also started cooking together and at night, when it was time to go to bed, it was hard for us to say good night and go to our own rooms.
My eldest daughter is very motivated by teamwork. Any work, however hard and however long, will be done to perfection when I offer to do it together with her.
The shared responsibility is a great help for such kids. When working in a team, they get permission to ask for help from other members of the team and ease the load of succeeding all by themselves. Such kids are very creative in a team and find ways to think out of the box they cannot find being by themselves.
Are your kids team players?
To find out if your kids are motivated by teamwork, simply offer to do a task together with them and notice if the job is done faster and better.
Make sure it is not a suggestion to help but an offer to do it together. Help leaves the responsibility for the kids, while together means sharing the responsibility.
If your kid thinks your help is an excuse for them to run away from the job, this is not a good motivation technique for them.
Kids who are motivated by teamwork perform better academically when studying with another kid. If your kid does assignments better when a friend is around, they are motivated by teamwork.
Kids who are motivated by teamwork enjoy hobbies that require a group effort (hockey rather than chess, music ensembles rather than solo performance and so on).
For kids who like teamwork, a competition of teams can be a secondary motivator. However, when the competition becomes the focus rather than the teamwork, it destroys self-esteem and confidence instead of being a motivator.
When using competitions as motivators, it is important to emphasize the fun, the sporting spirit, the teamwork and the relationships and not the end result. Overly competitive kids take any loss in a game or imperfection as failure and are unable to benefit from the teamwork. For example, if a kid is playing basketball and he is motivated by teamwork, he will pass the ball, follow the game plan and give other players a fair go in the game. If he is competitive, he will run to the basket, keep the ball to himself and will lose his temper and start blaming everyone around him when the score is unfavorable ("The referee was against us", "They were not fair").
Creating a motivating competition is a form of art. Every competition, when losing sight of the goal, becomes negative. On the other hand, every competition, when presented properly, works like magic.
Are your kids too competitive?
Find out if your kids are motivated by competition in a positive way or too competitive to be on a team by paying attention to warning signs:
Do they make superior comments about others?
Do they blame others for their challenges, failures and difficulties?
Do they overuse word like "unfair", "wrong", "winning" and "losing"?
Many competitive kids are little mirrors of their parents. Pay attention to your behavior. Are you upset when your kids do not win or get first place? Do you express high expectations towards your kids? If you do, the need to please you will create pressure on your kids to be competitive.
Make sure your competition is not perceived as war. To balance it, always remind your kids that teamwork is more important than winning.
Motivating competitions
Make a list of competitions that will follow the rules of being motivators rather than war triggers. The basic idea is to set goals that are beneficial for everyone, no matter who "wins", and to put the emphasis on teamwork.
Here are some ideas you can choose from:
Competing with the clock – as boring as clearing the dinner table or getting organized for a trip may be, it can always be spiced up with "Let's see how quickly we can finish this. I bet we can do it in…" It is just an excuse to do our best, but we can pretend it is exciting while we are at it. My kids really go for this kind of thing, as long as everybody participates.
Kids vs. grownups – to prevent sibling rivalry, bring your kids together by competing with Mom and Dad. If you make sure you are not too competitive yourself, it might just work for your advantage. In that case, you are emphasizing group effort and teamwork instead of individual competition. For example, "let's see if you can clear the table before I finish washing the dishes" "Let's see how long you can play together without me"
Family race – if you have good friends with kids, you can encourage bonding within your family by having a family competition, like "Who builds the best sand castle", "Who puts up tent first" and family treasure hunt.
Best supporting role – whether or not you give your kids an allowance, you can always give them rewards for helping out, being considerate or just being nice. Coupled with a competition for "the biggest amount this week", your kids will be competing for being team players and winning even when they do not come first.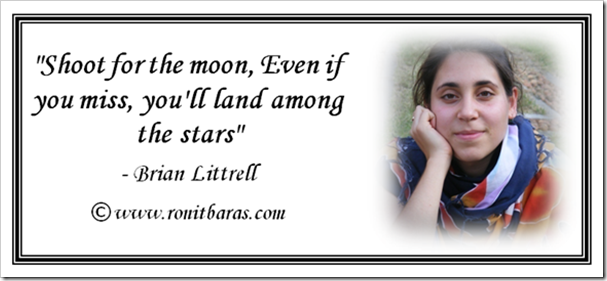 Teamwork as a motivator is generally easy to use with social kids but more needed for kids without social skills. Though there are some theories that supports genetic disposition to social skills there are many other behavioral theories that supports developing such skills. I believe that the combination of both is more accurate and while for some it will be easier to develop because of their natural talents and abilities, others, with right guidance will be able to develop.
Summary
Teamwork can be a good source of motivation. Performance should be better with kids that are motivated by teamwork.
Competition can be a good motivator
Overly competitive kids should not be encouraged to use this technique as a motivator.
If your kids are too competitive – consider your attitude – usually kids are mirrors
Competition should emphasis the process and not the end result
When introducing competition give extra focus on teamwork