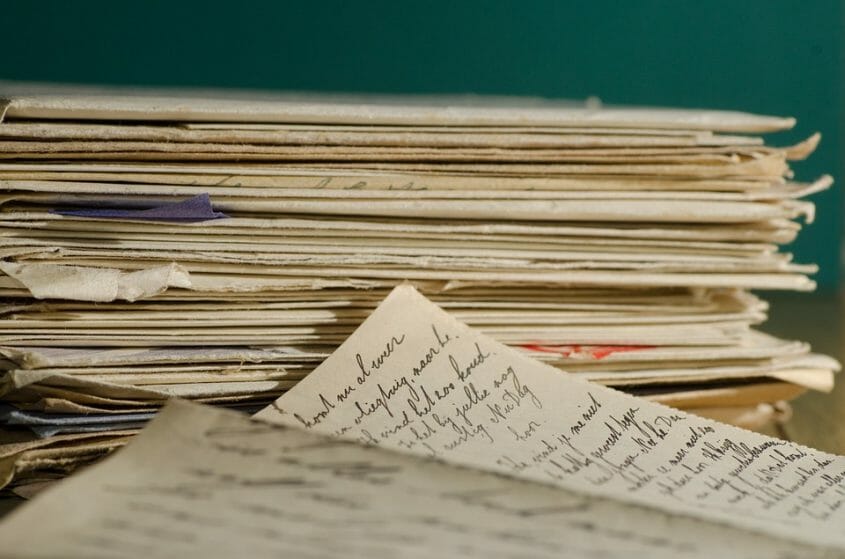 This is the last post in a series about a leadership camp activity where I asked parents to write their kids letters of encouragement, confidence and trust and a promise to be there for them always.
I ran this camp for 2 years in a row. Each time, there were about 30 students from 5 different schools. This leadership camp was run by an organization for which I am the QLD State Coordinator, called Together for Humanity.
In this camp, we wanted the kids to recognize their strengths, develop their leadership skills, identify their support structure and learn how to take a social stand in their school, community and one day, in leading social change.
First, I wrote about what happened when I asked the parents to write a letter to their kids. Then, I wrote about what happened to the kids when they opened their letters and how hard it was for them to believe they had been genuinely written by their parents.
Last week, I wrote about how the kids confused being proud – recognizing and sharing your strengths and achievements – with bragging – being arrogant and full of yourself, and how 12 hours and a letter helped me take them to a different place.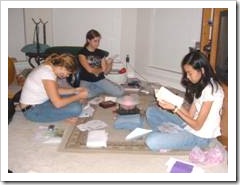 Today, I want to show you some of the letters parents wrote to their kids. I have left them intact, other than names and other personal details.
These parents only had my sample letter to help them with ideas. I hope you will be in a better position after reading more letters and knowing how kids responded and how meaningful it was for each of them to receive such a letter.
At the end of camp, when we asked the kids to list the most meaningful things they had experienced at camp, the letter of encouragement was at the top of their list.
[The letters are in Australian English and contain local expressions]
August 2010
Ken, my precious baby son,
Attending this Leadership Camp is another step towards fulfilling a valuable learning gap in your young life.
The way you think and the decisions you make will come with more confidence and nothing will ever be too hard to tackle. Always open your heart and mind, embrace all things new – this will only further enhance your knowledge and capabilities in life.
To be a leader you need courage and you have shown this; you are the Cultural Captain for your school. In whatever role you choose, you can always count on me and your family for love, guidance and support. Take these and any encouragement that come your way and put them to good use. I know you can do it – I believe in you but most importantly, believe in yourself.
You are a beautiful soul Ken, and I am so proud and blessed to have you as a son and as my friend forever.
Have a wonderful time at camp with your friends, old and new.
Love you always
Mum
xoxoxo
To my dearest Josh,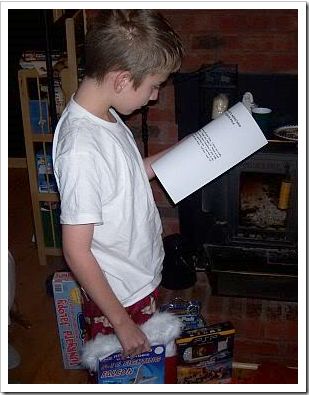 I just want you to know that I am very very proud of you. I'm proud of you for being selected as a school leader and being able to go to leadership camp. I'm proud of you for trying your best (most of the time) I'm proud of you for being a great big brother to Kyle and helping me out with him. Most of all bub, I'm proud of you for always being so positive, happy, caring and loving. Not just with your family but with your friends, team mates and just people in general.
You have the ability to do and be ANYTHING you put your mind to. You have the wonderful ability of making people laugh. OK so perhaps you don't always choose the appropriate moment to do it but it is a wonderful thing to be able to lift up the hearts of others. You really do have what it takes to be a great leader bub, all you need to do is believe in yourself as much as I do. I really do hope that leadership camp will give you the confidence you need to do great things for now and when you get older.
Take this opportunity to learn more about yourself and others bub and remember that there is always room to learn more.
I'm sure you'll have a great time at camp and I can't wait to hear all about it on Tuesday.
We all love you very much bub.
XXX Mum XXX
PS: Don't forget to brush your teeth!!! LOL!!!
Dear Carolyn My Darling,
How are you feeling?
I wanted to tell you that I am very proud of you for going to the leadership camp. I believe you can do it as you have shown you are a friendly, loving, happy, clever and hard working person.
I am happy for the opportunity to learn how to be at the front, leading people to change the world to be a better place to live.
I also wanted to tell you that a great leader should have the inner strength and strong beliefs about fairness, acceptance, tolerance, honest, caring and sharing.
Carolyn my darling please enjoy your camp and I am sure that it will be wonderful and fun with lots of learnings and character building. I believe you will at the front and top all the time.
I love you,
Mum
31st July 10
Dear Ali,
Your father and I are very proud of you for being selected into the school leadership camp. What an achievement!
You have always been a very determined and sensitive boy, with a strong sense of fair play. These qualities, along with your great sense of humour, intelligence and good nature are sure to take you a long way in life.
We love being your parents, and have enjoyed watching you grow and develop into the lovely young person you are today. Being a kid these days is not easy and we want you to know we will always be here for you.
We hope you enjoy the camp, and have lots of new experiences.
All our love
Mum and Dad
xxxooo
PS. Don't forget to brush your hair.
Dear Marrianne,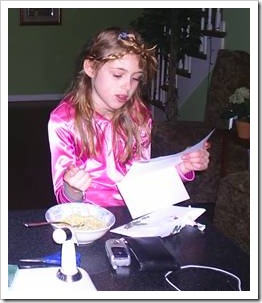 You are as precious to us today as you were the moment you were born. When we first saw you AND HEARD you we knew you were destined to be a leader.
We have been constantly amazed by you as we watch you grow and blossom into a beautiful, outgoing and loving young lady.
You walked and talked at an early age; you developed an understanding of other people's feelings and an awareness of the world around you as a young child. Daily we watch you find the beauty in the world; the best in other people and the silver lining to every cloud.
You are filled with kindness and love for everyone around you and you put those feelings into actions. with lots of effort and imagination. You accept everyone, just the way they are. You are Nonjudgmental and sensitive; a lover of babies and the elderly, ill or disadvantaged & a true animal lover.
Life has been rocky in our household and we are stunned at how well you have coped and grown in spirit, and used all those tough times to make you stronger.
We admire the way you look forward, and search for solutions to the problems facing our world today.
You have been a wonderful support; a devoted daughter, sister, granddaughter, niece, cousin and friend; everyone who knows you comments on your beautiful nature. "You paint the sky for us."
We will always stand behind you to help and guide you. We love you and thank you for being you – a true leader.
With love and kisses, from Mum and Dad
Luke,

We all are very very proud of you for going to leadership camp
To be a leader one needs confidence courage and self believe, which we see you have it and above all you have this something special that people looks n listens to you
Yes and that smile too
Being a leader you will need support and I am sure you have good people around you to support advice and guide you
We know you will make difference to this place we call world
We all need peace , harmony and above all for all of us to live and care for one another as human being
Luke my son I believe in you
Dad
From all of us at home captain
Dear Leo,
We want you to know how special you are to us and how much we believe in you as a person.
From the moment you were born you brought love and laughter into our home. You made our family complete and we had the two children we had always wanted.
You have a gift for making us see the world in a different way. You help us change our perspective and see things through your eyes because of your commitment to your beliefs and your confidence to stand up for them.
You were a happy and loving little boy and you are growing into a fine young man. You are not just our son, but you are also a friend. The adult conversations and ideas you have are interesting, challenging and fun. We love spending time with you.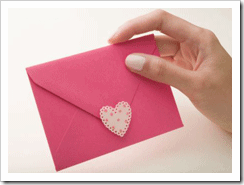 We love watching you interact with other people. Your patience and understanding shine through.
We love it when you tell us that you are going to look after us when we are old. We appreciate that you genuinely mean this and you understand that as people grow older, they need love and support. We especially love the way you take the time to really listen to people.
You have so many attributes that make you a special person. Your attention to detail is amazing and you always make the effort to get things right. You also remember so many things – when you were little you were always the one who could remember where we had put the keys (in the cupboard in the hall) and what we had to get at the shops.
You have developed such confidence and resilience. You started off as such a shy child and now we are proud to see you as part of the leadership team and willing to speak up for yourself, your school, and more importantly, others and what you believe.
You have taken on so many challenges, such as in sport, with your AFL, in music, by taking up and learning four instruments and academically, by striving to do better and better all the time.
You have a great sense of humour, which you share freely with others, you can entertain people and put them at their ease.
You are loving, kind and giving. We treasure the way you snuggle in and cuddle and will give affection without expecting anything in return.
You are determined and dedicated. The way you will work to master something, from beating an X-box game to learning to play "The Entertainer" on the piano is wonderful to see.
We are proud of you, love you and believe in you. We will always be there to support you and hope you are as successful in life as you deserve to be. With the effort and care you put into things now, this will not be difficult for you. You can achieve anything you want!
We love you!
Mum and Dad
I got home at 6:30pm from camp. Early the next morning, I got this letter in my inbox from one of the mothers:
Dear Ronit,
Just a quick note to you and the team at Together for Humanity to say thank you so much for asking my son to your camp. He came home a very positive and happy young man. His biggest highlight was being treated as an equal and the "debate".
I'm sure that he will continue to put into practice the values he has learned and reconsolidated for many years to come.
Again, thank you
You know what? I think you can do it too. You can shift your kids from being afraid and shy to thinking good things about themselves, being proud to say good things about themselves and accepting compliments, because leaders cannot survive if they minimize themselves and we sure need more leaders to make this world a better place.
Try, it is just a letter. You do not need your kids to go to camp to write this kind of letter. You can write good things about them anytime and give them permission to feel your love, embrace your compliments and cherish your letter for years to come, especially in times of doubts.
You do not have to wait until your kids become teenagers to do it, either. You can do it much earlier and give them treasures to keep in their treasure box, to reopen later and remember that they are loved and that you will be there for them as long as you can.
This way, you will make sure your kids will never say, "My parents never said 'I love you'" They will have written proof.
Happy parenting,
Ronit
This post is part of the series I Believe in You:
I Believe in You (4): The Letters of Encouragement