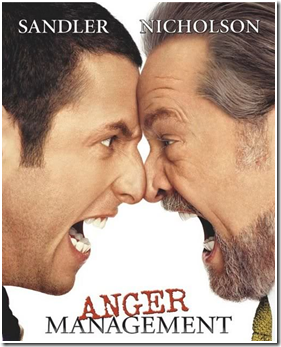 When I was a kid, I joined the scouts and spent many days in fun, social and character building activities. The Scouts motto is "Be prepared" and that stuck with me as an excellent idea, although as an adult and a parent I have to be prepared for very different things.
One of the things I think we should all be prepared for is pressure. Pressure comes in a wide variety of shapes in our life – lack of sleep, hunger, a looming deadline at work, a baby screaming, physical pain, a growing debt, an accident, an illness, someone's death and so on. Each one of these presents a different challenge, but the common theme to all of them is that we are overwhelmed by emotion and all too often, reason goes out the window.
In a normal situation, when somebody cracks a joke at our expense, we may laugh along, but when we are under stress, we are more likely to lash out. Later, when we remember the situation, we may regret our outburst, but it is often too late to change its effects.
So how can we be prepared for times of stress?
First, we need to learn to pay attention, both to our internal universe and to how the world around us flows. Second, we should develop subconscious anchors that will help stop us before we do too much damage and allow us to remain productive even under pressure.
The Magician from the Judean Desert
This is an excellent book about an idealistic man who wanted to change the world when he was young and then married and lived an increasingly dull life, selling cosmetics for a living. He has a small apartment in the suburbs, two children and a cat. The mortgage weighs heavy and he falls asleep in front of the TV at night. The relationship with his wife has become mechanical and he has become short tempered…
An unexpected meeting with one of his childhood friends sets him off on a wonderful journey of personal growth and enlightenment. In the Judean Desert, he meets The Magician, a strange and spiritual sage who teaches him a simple way to achieve deep awareness and self-realization.
The Judean Desert Magician tells the man we go through life at top speed, but mostly on "autopilot", so we miss a lot of stuff, like what happens in our partner's and our kids' life. Have you ever found yourself driving for the 100th time to a familiar place and noticing a part of the way for the first time? Have you ever noticed when you come in the door and your children rush to greet you, but you ask them to give you some space?
Our hero observes insects, hills, water and the wind, but also his own feelings, and learns to be aware of things he has long ignored. The Magician teaches him 5 steps:
Stop! Wake up! Remember! – instead of reacting automatically and out of habit, pay attention and remember you are on a journey to awareness. Do this as soon as you open your eyes in the morning, as well as whenever you catch yourself drifting. It would help to post these words where you can see them
Increase your sensitivity – observe those around you to practice being aware of their preferences and reactions. Spend some time every day watching people, both familiar and strange, and see how they behave and interact
Start things the right way – no matter what you begin, give it everything you have from the very start. Dress up in the morning, shave or put on makeup, make sure you have everything you need before leaving, arrange the room, check the lighting and do whatever it takes to set the scene for success
Watch the little things – gain perspective by observing nature and others in detail. Learn to appreciate what you have – size, strength, knowledge, skills, money, comfort, love, friends – by noticing how other creatures live without them. Focusing on the little things (like ants in the grass) is an excellent focusing and relaxing exercise. Just sit on the grass in a quiet spot, breath in the air and pay attention
See things from the present – instead of piling past experiences onto everything that happens to you, concentrate only on the present. To practice this, reject your first impressions and spend some time questioning them. Learn to bypass your programming, stop and re-evaluate
Reprogram – do things differently just to see what happens. Sleep on the other side of the bed, swap your knife and fork, wear unusual clothes, get up earlier, come to work late, take a day off in the middle of the week and see how your perspective changes
Integrate these steps into your life one at a time. Take as much time as you need to go through each of them and make it part of who you are. Gradually, you will start to respond to situations from the present and from your awareness of others, instead of reacting automatically.
Of course, as you get comfortable with these steps, why not involve your partner and your children too?
Personal power – hot vs. cold
In a charged emotional state, people first try to satisfy their immediate needs and act rashly. Unfortunately, this can be destructive. Little kids sometimes throw tantrums – they scream, jump up and down and fling their toys at the wall. In most cases, this should not change their parents' decision, but it may ruin a perfectly good toy.
Adults behave much the same, even if they express their frustrations in ways that are less physical. A snide remark may provide a temporary outlet, but the recipient may resent it, which would only escalate the pressure.
In most relationships, however, there are patterns of interaction and sources of stress that can be identified, predicted and prevented. For example, if you know you are cranky after only getting 4 hours of sleep, you can do something about it beforehand and save everyone from having a nasty morning. If you know one of your kids does not like spinach, you can prepare another healthy vegetable option for dinner.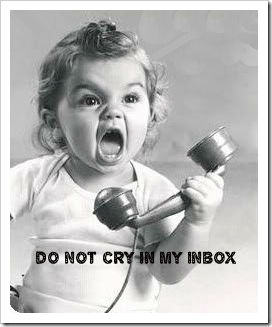 Fundamentally, we should never assume our partner or our kids will be able to handle themselves well in "hot" situations and we should do some preparations while things are "cold" and everyone can see reason. Nor should we ever assume we will…
One excellent method with kids is to give them a 10-minute and a 5-minute warning before things are about to change – time for school, time for shower, time to go home from a friend, time to go to bed, etc.
With your partner, sensitive topics should be approached in privacy, when you are both relaxed and when there is enough time to work things out calmly.
But sometimes, things just happen when you do not expect them. For those times, it is a very good idea to agree while "cold" on a signal that reminds everyone to take a step back, collect their thoughts and separate the issue from the added pressure. This may be a phrase, like "Time out", a hand gesture, like the one students use in class to request permission to speak, a special effect, like ringing a bell, and even a hug. The sign must be known to everyone involved and practiced during mildly-stressful situations for a while.
Using the 6 awareness steps and finding ways to avoid and interrupt heated interactions are excellent preparations for what life throws at us from time to time.
Try them and let me know what you got.
Happy parenting,
Gal