Valentine's Day is coming soon and my junk mail is full of advertisements for gifts for men and women. Just like every year, I am a little disgusted. Valentine's Day, which is supposedly a day to share and express love for each other, is in fact a day that promotes very specific gender stereotypes – aggressiveness and violence in men, and vanity in women. You might say I am over reacting but I dare you to look at Valentine's Day ads and see how stereotypical they are. Women are perceived as obsessed with their looks and man are obsessed with anger, violence, sex, aggressiveness and technology.
Since when do women only care about their beauty? It is a sad state of our a society if everyone believes the Valentine's Day ads that think women are so shallow and dumb that they only care about their looks.
Since when do men only want to be perceived as strong and aggressive?  It is a sad state of our a society if everyone believes the Valentine's Day ads that think men are so shallow, angry, aggressive and childish that they will do anything to make themselves feel "manly".
I think I know since when.
Since the media has been allowed to use its power to influence our minds, and we do not protest. We say nothing at all and we even allow our kids be exposed to it. I threw the pile of Valentine's Day ads in the trash. I did not want my children to be absorbing these messages. When the next pile turned up in our letterbox, my son had already read through them before I noticed. I knew the damage was done and I had to do something about it.
These are the Valentine's Day gift ideas we saw for men: mugs with Darth Vader, numerous objects with skeletons, fire breathing dragons, angry animals and creatures with sharp claws. There were various versions of ashtrays, cigarettes and Ned Kelly accessories (since when is Ned Kelly the epitome of manliness?), "man cave" signs and "warn your women" signs ("stay away from me" kind of signs), beer and alcohol items (because women obviously do not drink beer or alcohol) and car models with flames and scary creatures. These stereotypical ads took up 3 out of 4 pages. Another half page was for sex items. Only the last half page included unisex items such as perfume, a thinking game, a watch, sunglasses, musical instrument, frames and a real time action camera. Most other ads included items for sport and exercise, power tools and extreme sporting goods.
These are the Valentine's Day gift ideas we saw for women: jewelry (with diamonds, of course, because apparently that is what women want), perfume, makeup and hairstyle items (because at her age, she clearly doesn't have enough of these from her last 15 or 20 Valentine's Days),  clothes and bag accessories (mainly sexy things), household, decorative and cooking items (because only women cook, or so it seems), chocolate and flowers (because these are for women. No man will enjoy chocolate and men who love flowers are clearly total sissies).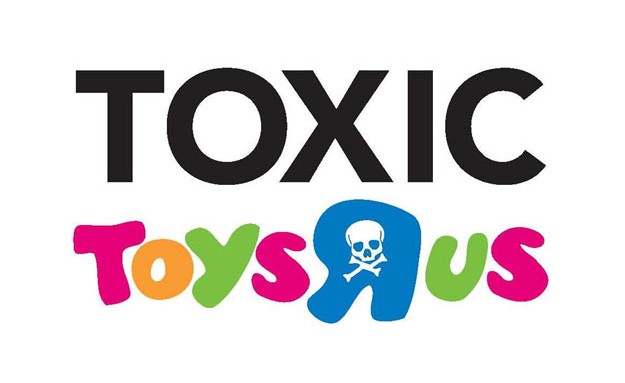 Toys R Us. Literally.
Looking at these ads, it is no wonder we live in a society where man consider aggressiveness to mean manhood and women are obsessed with their looks. The thing that worries me the most is that this did not start with Valentines' Day. It started when parents bought toys for their children: dark browns and blacks for boys to promote aggressiveness and manliness, and pink toys about caring and beauty for girls. Parents want their children to fit in. But do they really?
I think not. If this is the stereotype we give to our children, I don't want my son to fit in! I don't want my daughters to fit in! I don't want them to accept these stereotypical attitudes towards men and women.
These ads will always exist. Advertising works on many people. But make sure it does not work on your kids. Talk to them about it. Explain that it is a way to manipulate them into buying things and not an indication of their personality or identity. Men are not aggressive and women are not all about their look. Teach your kids to be critical of the ads.
Tell your children what you think. If we are all open with our kids, and teach them to be self aware, together we can create gender equity. If you are a parent, you have a responsibility to raise your daughters to think they are better than just the way they look and your sons to be kind and caring. The way to do this is by behaving like this yourself. With your behavior, you can help them gender stereotypical idea and be whoever they want to be.
So speak up against these ads! Say something! Let those advertisers know what you think.
Do stereotypical toys and gifts promote gender stereotypes (aggression in boys, vanity in girls)
Please share your opinion in the comment box below.
Be a responsible parent!
Ronit