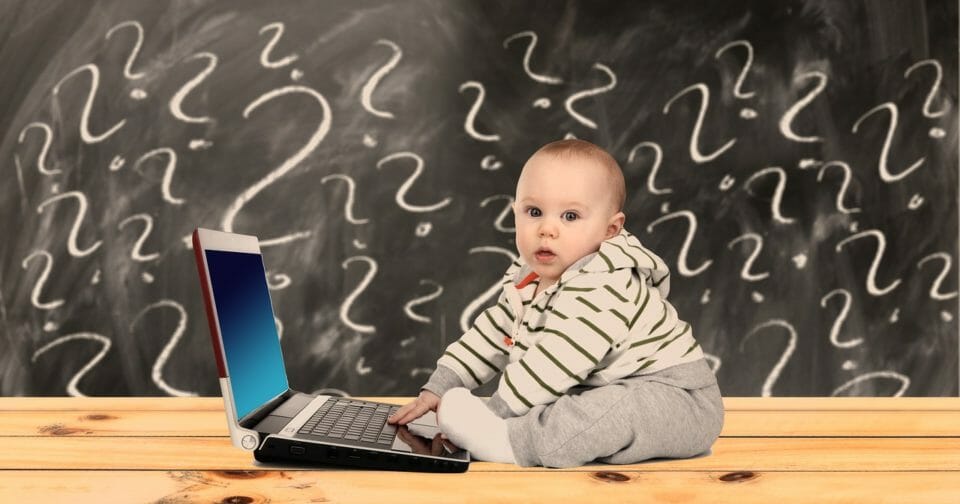 There is a period in children's development when they ask questions in response to everything you say. I remember the "Why" as my kids' way of learning.
"Eden, please bring me the plate form the table"
"Why do you want the plate?"
"I want to put the egg on it"
"Why do you want to put the egg on it?"
"So you can take it to the table and eat it"
"Why do you want me to eat it?"
"Eggs are healthy. If you eat your egg, you won't be hungry and you will be healthy"
"Why do you want me to be healthy?"
And this went on and on and on… If I remember correctly, most of these conversations ended with "because I have said so".
I think that Socrates, the great philosopher, never got over this stage of his development and perhaps this is what got him going on his quest for knowledge and understanding of life. Mentally, Socrates was just a curious kid. His mind was full of questions and through them he gained a lot of wisdom.
The Value of Questions
Questioning is an excellent way to gain understanding and knowledge of each other, of ourselves and the world around us. According to Oxford English, to question is "The action of inquiring or asking. The starting or investigating of a problem: inquiry into a matter. To inquire or seek after".
As parents, we can use questions in two ways to improve our relationships and further our understanding of our kids.
Encourage our kids to ask as many questions as they can and be willing to answer all of their questions.
Ask your kids as many questions as you can to understand and help.
Why use questions?
Questions are like arrows, they shift the focus to what you want to learn, inquire or investigate.
Asking our kids questions can help in many ways.
With questions, we can gather information, as in "Do you have basketball today?" As our kids grow, they live most of their days far away from us. Sometimes their teachers or their friends at school spend more time with them than we do. We have to dedicate time each day to getting to know them and filling in the missing parts, the parts they have experienced away from us.
With questions, we can develop rapport with our kids, as in "I had a hard day at work, how was your day at school?" This question is an invitation to communicate and discuss feelings, expectations and thoughts and develops a sense of connection. If you talk about yourself before you ask the questions, your rapport with your kids will be better and stronger.
Encourage your kids, as in "I think you can do it, what do you think?" In this question, you have planted a belief in your kids that they can do something. The questions offer them encouragement. Mom or Dad think I can do it, what do I think?
With questions you can uncover your kid's state of mind, as in "Are you in the mood to go shopping with me?" Assuming that kids are in the "right" state of mind for everything is going to damage the communication between you. Ask them questions about how they feel right now.
Encourage your kids to think about different options, as in "What do you think about calling your friend and asking him to come over?" In this situation, you have offered advice, but because you have said it as a question, you have left the control in the hands of your kid.
Function as a mirror for your kids to help them understand themselves, as in "So, are you saying that you feel angry?" This kind of question helps kids recognize what they project onto others. It offers them feeling words to describe what is on their heart.
Questions can help you understand your kid's needs, as in "What would you like me to do to help you?" This kind of questions can help you divert your energy as a parent to support your kids.
Questions can help you challenge some of your kids' beliefs, especially their limiting beliefs, as in "Do you really think he threw the ball at your head on purpose?" This delicate question puts a hole in your kids' unpleasant belief that someone wanted to harm them on purpose. This hole will create doubt in the truthfulness of such a negative belief and will open their mind to "maybe it was an accident".
Next week, I will write about how to ask the "right" questions in order to get the best results for you and your kids.
Happy parenting,
Ronit
Parenting the Socrates Way: Asking Questions