As you know, teenagers are very close to my heart. At the age of 16, I decided it was time for people to change their attitude towards teens if they want them to change their attitude towards their life and the adults in their life. Especially parents of teenagers.
I was a bit shocked to realize that the relationship I had with my parents from an early age had led us into constant conflict during my teen years.
Until that point, I thought all teens hated their parents. I thought all parents of teenagers lost their kids' respect and trust during adolescence. I knew that having these thoughts didn't help teenagers or their parents.
Yet, even during conflicts with my parents (and I had many of those), I knew deep inside I didn't hate them. I knew they cared about me very much. This belief took me out of a world of conflict into a world of good relationships with my parents, all the way to being the parent I am today to my two teens.
The understanding I gained at the age of 16 (lucky me, I got it when I was young) is what makes my kids hear every day of their life how much I love them. And, believe it or not, they also express their love to me every day. Yes, every day!
I think one of the reasons teens find themselves lonely and unable to approach their parents for help is because there's a leak in the communication between them and their parents.
It starts long before they become teenagers. Many parents of teenagers communicate in ways they hate when they become teens, but they don't think of new, creative ways to communicate. Remember this:
If you do what you've always done, you'll get what you've always gotten

Anthony Robbins
Time for a change?
If you have a great relationship with your teen – keep doing what you do.
If you have a challenging relationship with your teen – it's time to make some changes.
Teenagers have been asked about the attitudes of their parents that are the source of their bad relationships. It was amazing that they all expressed the same frustrations, same difficulties, same attitudes they hate. To them, all parents were the same.
When I read this report, I felt like defending all the parents of teenagers. The thought we are "the same" is the most insulting feeling for parents and I am sure that if you are a regular reader of this blog, you feel the same.
Out of their input came this list. The list of things you shouldn't do, if you don't want them to categorize you as "just another parent of teenagers". I decided to present it as a course for losing your teens (hence the "101" in the title), but you get the drift, right?
1. Preaching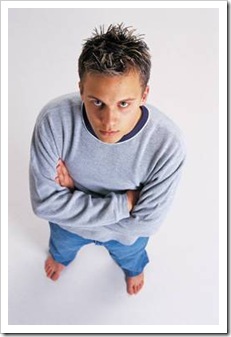 One major complaint teens have is that parents preach. Parents preach when they are worried. They believe they can prevent their kids from failing, from falling down, from hurt and disaster but in fact, this translates into patronizing.
When you preach, your teens think you are saying, "I know things better than you". Parents aren't there to tell their kids what to do. They are there to love. For teens, preaching is the opposite of love.
When you communicate with your teens and you hear yourself preaching, restate your message as a caring, forward-facing statement that first of all ensures they know you love them.
2. Nagging
Another thing that turns every teen off is parents' nagging. If you want your kids to do something and they choose not to do it, but you keep putting pressure on them to do it, you are not respecting their choices.
How can you ask your kids to be responsible and make smart choices if you keep teaching them to do what you have pressured them to do, just because you are a persistent nagger?
If you think it's valid to follow other people's pressure, don't complain when your kids choose to do things their friends put a pressure on them to do.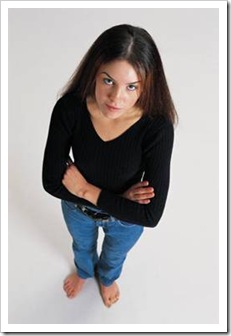 When you hear yourself saying, "How many times did I tell you", recognize you are nagging. They have heard you loud and clear. Saying things hundreds of times isn't the answer. If there are things you want to keep saying (I am sure you do) say them without the stress.
Stay calm and restate your message in a positive way, such as "I think it's wonderful you hang out with Josh. He's a responsible kid" instead of "I hate it when you hang out with Mike. I told you a hundred times that Mike is a bad influence on you".
3. Conditional love
One of the attitudes that set teens off is conditional love. Many teens believe their parents only love them if they follow the rules. This attitude is extremely dangerous for teens, because it makes them do many things to gain their parents' love and attention. Even dangerous things that might hurt them.
The extension of this belief is that for me to gain love in life, I need to follow other people's rules.
It's amazing that teens are convinced they don't get hugs, smiles or attention because they didn't do what their parents wanted them to do. Those kids struggle between obeying and feeling loved. They neglect their own ideas and thoughts. They're afraid of walking their own path and being rejected.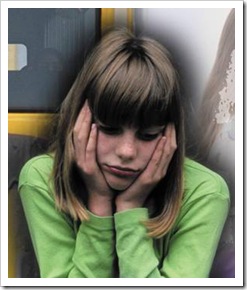 In this dilemma, they are doomed to lose, regardless of what they choose to do.
As a parent, surely you love your kids regardless of their behavior. You love them no matter what. They want to know that! Hug your teens, kiss them, smile at them and give them attention regularly. Let your teens know you love them. Teens who know they are loved even when they fail, fail less.
4. Constant criticism
Kids grow with love and encouragement. Some parents think they need to tell their kids what's wrong with them in hope of "improving them" and making life easy for them. "Why didn't you get an 'A' on your exam?" "Why can't you be like other kids?" "A kid your age shouldn't be looking like this".
While kids still depend on their parents for encouragement and support, teens give up that dependency easily and look for encouragement elsewhere. When they need encouragement, they are subject to influence you don't necessary want them to have. In this emotional state, they can be easily encouraged to drink, use drugs, do illegal things or have unsafe sex.
Teens who think they need constant "improvement" start thinking of themselves as defective or broken. This feeling greatly damages their self-esteem and makes their life harder and more complicated.
If you find yourself wanting to improve your teens, stop and think. Do you really think they need constant fixing? Have you done such a bad job for 12 to 20 years that nothing has turned out well?
When you have the urge to say something to improve your teen, think of something good to say about them instead and notice how in a second your relationship changes.
5. Labeling
Kids hate it when parents label them. "You are inconsiderate", "You are lazy", "You are irresponsible", "You are childish" – these phrases can instill thoughts of incompetence in your teens. When you talk to teens, they say, "My parents think I am lazy".
Try to separate the behavior from the person. Instead of saying, "You are inconsiderate", say, "This is an inconsiderate act". Instead of saying, "You are childish", say, "This is childish behavior".
It is sad, but teens think that if you say, "you are", you are referring to their identity and there is nothing they can do to change it (I know many grown ups who think the same).
"You are" statements are identity-level statements. Try to use them when you say good things about your teens and see how they become true in no time.
6. Bringing up the past
Bringing up the past is a great way to destroy every communication, not just the fragile communication between parents and their teens. Whenever you bring up the past to support yourself in a conflict, you are going backwards in your relationship.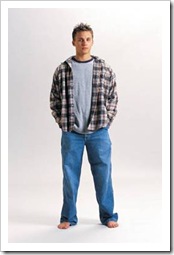 Many parents of teenagers, when they feel insecure in a conflict, use the past as proof for being right. Teens complain their parents never bring similar proof when their teens do things they like and that make them happy.
When you feel you need to bring proof from the day in kindergarten when your teen did something you were not happy about, stop yourself and concentrate on what you want.
Ask yourself, "What do I want?" and express that.
When your teen talks about the past, say, "I am not the same parent I was 10 years ago" or "This is the first time I have had a 16-year-old".
7. Saying "no" as a power tool
I remember my dad doing this a lot. Everything I asked for, the immediate answer was "no". He said no to sleepovers, no to shopping and no to going out. I sure thought he was just like another parent.
When I talk to parents of teenagers, some of them say, "I say 'no' because I do not want them to think they can get anything they want". So I say, "Well, in coaching, we teach our clients the exact opposite – that they can get anything they want in life, it is just a question of why and how".
Parents who say "no" just to prove they have the power are actually bullies and kids are sensitive to bullying, whether it happens at school, in the playground or at home.
Relationship between parents and teens is not a war. If you do not want to fall in this trap, take some time to reconsider your answer before you say "no".
8. Distrust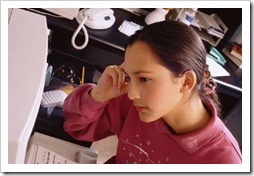 Teens are very frustrated when they feel they are not trusted. When parents check on them, ground them or seem suspicious about their actions, this starts a cycle of fulfilling the prophecy that will end in heartache and pain. Teens who are not trusted, behave in a way that cannot be trusted and later on, become suspicious parents.
Trust is a big thing for parents and it is the same for teens. Parents think that trust is hard to build and teens think that one mistake is enough to destroy all their effort. Some parents put layers of obstacles before they allow themselves to trust their teens and by that create a shield that teens cannot go through.
Teens interpret this as "he is never going to trust me" or "There is nothing I can do that will make them trust me, and if there is not chance, why bother?"
If you want to get out of this cycle, tell your kids, "I trust you to be responsible", "I trust you to do well". Over time, they will fulfill your expectation.
If you want to have a good relationship with your teens, you need to know them. Understanding their mindset and what turns them on and off is an important key to good communication.
Imagine that your mindset is a language. Parents speak Portuguese and teens speak Russian. When you talk with your teens, you need to understand the culture of their language. This is the ABC of good communication.
If you want to know more about the way teens think, read Be Special, Be Yourself for Teenagers. It contains 8 short stories for parents and teens about relationships, fears, needs, challenges and triumphs.
Happy "parenteeng" (parenting your teens),
Ronit