As parents, we all want our kids to do well. So we look for ways to measure and track whether they are doing well. Not having gone through parenting school, most of us resort to what our parents have done with us, which is focus on the grades we "brought back home" from school. As long as the kids' grades are good, they must be doing fine, right?
Well, in a sense, this is correct. The problem is that when the grades are not crash hot, most parents focus on getting the grades up through more study, rather than ask themselves whether there might be something else here, which is only manifested through the poor academic performance.
It gets even worse when parents, not realizing the source of the problem is pressure, apply pressure on their child to do better at school, which only makes it harder for the poor kid to comply.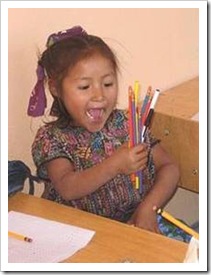 Over time, this particular misunderstanding also sends a message that kids should do well at school for their parents' sake or in order to feel loved by their parents, which is exactly the wrong kind of message you want to send to your kids.
There is a whole thriving industry out there of tutors and "academic coaching" companies, encouraging parents to spend tons of money, loads of time and oodles of emotional energy on getting their kids' grades up. I believe that subjecting your kids to this type of treatment is not only costly, it is counter-productive and actually damages your kids' chances to succeed in the world.
"Bold words", you say, and I agree, but let me explain.
Kids are bundles of unfiltered emotions. They absorb enormous amounts of information every second and can retain a lot of it, but they cannot learn when they are flooded by negative feelings.
In Israel, most men are away from home for 4-6 weeks each year on military service (if your country has no mandatory service like this, you may want to pause for a minute and think of what this means). When Ronit was working with young children, she could tell their father had begun such a period the minute they walked in the door in the morning. They could not focus on anything. The only thought on their poor little mind was "I've lost my daddy for ever". Kids cannot tell time and have no idea what it means "I'll be back in a couple of weeks". To them, Daddy is gone. How can anyone do a puzzle feeling like that?
I have a teen client whose parents divorced a long time ago. Each of his parents is now living with a new partner and each of the new partners has brought in 2 teens of their own. My client spends one week with his mom and one week with his dad. The two households are vastly different in terms of the conditions, the rules and the relationships. If I tell you that my client is overweight, shy and gets poor grades in Math, would you be surprised?
Some of our clients tell us they have "bad days", when nothing goes well for them and they get increasingly frustrated as the day goes by. A quick investigation usually reveals a slight sleep deprivation in the days before the "bad day". When not getting enough sleep is the norm, "bad days" abound and add up to poor performance. Self blame converts this poor performance to low self esteem and then the person comes to life coaching.
Another thing that affects mood and performance is food. An unidentified allergy can have a debilitating effect on a person, let alone a child, making them unable to concentrate, agitated (ever had an itch that lasted a while?) and miserable.
So what am I saying?
I am saying that when your child brings home a comment from the teacher, you get some bad feedback during a parent-teacher meeting or the report card seems low, stop! Take a close look at the emotional situation your little student is in and find clues to what might be happening emotionally.
Now, get yourself into a counseling mindset, take a really deep breath, and another one, call your child, and with nothing but love in your heart, ask if there is anything that might be troubling him or her at school or at home. Let your treasure know it is OK to tell you about everything, however small, because you really want to help. After all, the most important thing is for him or her to be happy, right?
Happy kids learn from the air. The happier they are, the more they learn. Your child will never do better than his or her absolute best anyway, and the best comes out when a person is in flow, free and in the moment.
Enjoy your parenting every minute!
Gal