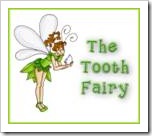 This week, my 9-year-old daughter Noff went to a play day with 4 of her friends. The parents who came to pick them up also had a bit of "play" time socializing and having a nice pizza and some watermelon.
The discussion was about kids, Santa Claus and fairies. We talked about the right time to tell kids who really puts the money under their pillow and who really buys their gifts for Christmas. I had taken part in similar debates and they always become passionate, as did this one.
Is it honest to tell kids about Santa and the Tooth Fairy?
What should we say when they ask? (Liar, liar pants of fire!)
When is the right time to tell them about the role their parents play in this?
What will they think when they find out we are the real fairies?
I am very passionate about Santa Claus and fairies. When I was a kid, there were no Santa or fairies in my life and my family was very much down to earth. "Don't get silly ideas in kids' heads" was their motto.
Magic, as you know, is a pretty expensive game and my family was very poor. My parents had 5 kids, my mom worked from 5am to 3pm and my dad worked two jobs from 6am until late in the evening, so they could not afford to play with magic. At least they did not think they could and, as Henry Ford said, "Whether you think you can or think you can't, you're right!"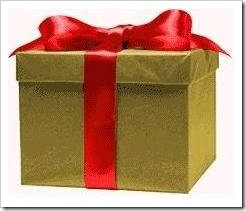 My parents did not believe in magic and, although I believe they did their best to raise us, I think we missed a big part of childhood, that fun part when your imagination goes wild and you have the comfort of believing someone is taking good care of you and someone will grant your wishes.
When I had my first child, I vowed I would create magic in her life, so I told her stories about the Queen of Stars, the Tooth Fairy and Santa and even came up with beliefs about things that never happened to make her feel good. For example, did you know that if you take a fallen eyelash and blow it away while you make a wish, your wish will be granted? Well, you do now!
In my parent coaching course, I teach parents to plant seeds of thoughts in their kids' mind so they will think they are awesome, friendly, healthy, happy, successful, sensitive, smart, gifted, talented … (oh, my list is huge).
Someone always says to me, "But Ronit, what if they're not?"
Well, if they are not, it only means you have not convinced them yet that they are, because everyone is…
I think the debate about fairies is exactly like the debate about planting seeds.
Is it honest to tell kids they have a quality they do not?
What do we say when they behave in the opposite way?
When do we tell them we have manipulated them to think good things about themselves?
What will they think when they find out they were not gifted and we convinced them they were?
Well, the answer to the question lies in the way kids form their identity.
Forming our identity is a long life process and the major part of it happens in the early years. Kids receive messages (verbal and non-verbal) about who they are, about their place in the world and about their personality from the people who are closest to them. A 2-year-old toddler who is told he has no manners during every meal will develop an identity of someone who has no table manners. Being just a kid, nobody expects him to come to his mother and say, "Excuse me Mom, but I'm just a kid and my motor skills are not yet fully developed and I have not experienced eating by myself with a knife and fork and the chair is a bit too far from the table, so please cut me some slack. Let's have a discussion about it in 6 months to evaluate my progress…"
He is just a kid!
If we tell him instead he is making great progress and already holding his teaspoon like a really big boy, he will eventually live up to our statements.
Believing in Santa and Fairies is the same. We have the power to plant a seed of magic in our kids' minds and make them feel good. They will figure it out at some point, but then, they will not say you were a liar but that you were doing your best to make them feel good.
Anyway, on my daughter's play day, I did my spiel about magic and fairies and even told the other parents about some tricks I use to play the game better.
I hide the gifts in the garage in different places so my kids will never find them.
I buy different wrapping paper and throw away the leftovers so my kids will not recognize it.
Sometimes, I even buy a separate gift from us and wrap it with our own wrapping paper.
I buy Mom and Dad gifts too, to make it more real.
When I buy something and I am not sure about the size, I attach the receipt and tell the kids that when Santa is not sure, he leaves the receipt so we can exchange it (this also solved the mystery of why so many people exchange things after Christmas).
I print the cards and labels so they will not recognize my hand writing.
I write a note to the Tooth Fairy to leave me their tooth and get them to place it with their tooth under the pillow ("Dear Tooth Fairy, you have plenty of teeth already and I would like to keep this one to remember, so can you please leave it there in the morning? Thank you, Ronit, Noff's mom").
When I forget the tooth money, I "go looking" for it myself, put the money inside the pillow case and tell my kids to look again, "Maybe inside the pillow case". When they find it, they think it was just well hidden before.
When my kids ask me if I believe in Santa Claus or the Tooth Fairy, I tell them, "This is what everyone says and I've never found a way to prove it wrong" (have you noticed I did not lie?! This way, I can keep my pants from being on fire).
The host of the play day told us that when he forgets to put money for the tooth, he tells his kids the tooth fairy was probably very busy last night and puts the money under her pillow the next day.
I promised the other parents I would take a poll and find out what other parents think. So let's do it!
Answer the question if you are doing it now or did it in the past.
Do you tell your kids Santa Clause exists?
Do you tell your kids the Tooth Fairy exists?
Is it a lie to tell your kids Santa Clause or the Tooth fairy exists?
When is it time to tell the truth?
Are kids disappointed when they find out?
I would love you to share with us some of your Santa Claus and Tooth Fairy tricks and tell us what you believe and why.
Enjoy the magic of your kids' imagination.
Happy parenting,
Ronit