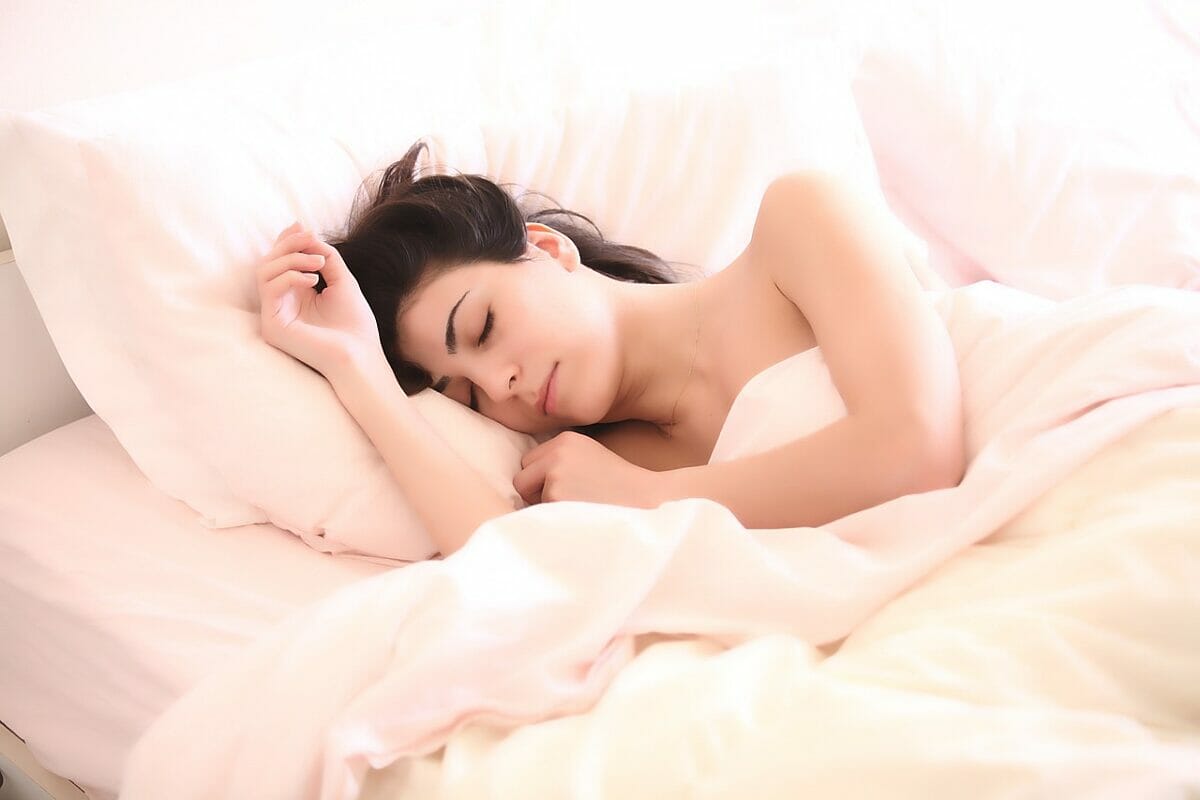 Let's continue with our tips on how to be happy and feel good in life. In the first post, I shared the science of endorphins – the "feel good" hormones. Chapter two was about the science of smiling. In the third chapter, I explained how taking time off can help us improve our mood, feelings and functioning. In this fourth chapter, I will explain how a good night's sleep can improve our health and well-being and make us feel good.
Sleep is essential to our health. According to the National Sleep Foundation, many people do not get enough sleep or do not sleep well. A survey conducted in the years 1999 and 2004 found that 40 million Americans suffer from over 70 different sleep disorders.
When we are asleep, the brain goes through our impressions of the day in a process vital to memory formation. Good sleep impacts our nervous system, cardiovascular system, metabolism and immune system. Imagine what impact bad sleep has!
How sleep makes you feel good – facts and tips
Trouble sleeping can interfere our ability to concentrate. When you get enough sleep, you are more productive and more successful.
Sleeping enough makes it easier for people to solve problems. Scientists have found that when we are asleep, our brain looks for a solution to the problems we had during the day. I guess that is where the phrase "sleep on it" comes from.
Live longer! People who sleep long and well enough have longer lifespans. Studies have found that people who routinely sleep for fewer than six hours a night have a higher risk of dying sooner than people of a similar age who sleep for seven or eight hours a night.
60% of adults report having sleep problems.
40% of adults experience day time sleepiness that interferes with their daily activities.
69% of children experience sleeping problems.
Lack of sleep causes apathy. Good sleep increases empathy and improves relationships.
Good sleep improves immune functioning. A study in 2009 found that sleeping for fewer than seven hours a night increased the risk of catching a cold.
Lack of sleep slows down speech.
Lack of sleep flattens emotional response.
Good sleep improves memory. It definitely doesn't feel good to forget things…
Good sleep helps manage multitasking.
When people do not sleep enough over a long period of time, they have micro-sleeps (5-10 seconds) that cause lapses in attention. Much like drugs, this can be risky in driving and operating heavy machinery.
People who do not sleeping enough have a higher risk of having an accident, especially if they are driving late at night or early in the morning.
Kids who sleep enough have better academic achievements.
Good sleep helps manage weight (best diet ever!).
People who sleep enough have better judgment.
Sleeping enough improves creativity.
You look prettier when you sleep enough, according to a 2010 study published in the British Medical Journal. Researchers photographed 23 people after a period of sleep deprivation and after a normal night's sleep of eight hours. The photos were shown to 65 people who rated each photo based on health, attractiveness and tiredness. The sleep deprived group scored lower in all three categories.
Read the labels on your medications, some of them can cause sleeping problems. Don't over-medicate yourself!
Lack of sleep increases alcohol, tobacco and drug abuse. A long-term study published in 2004 found that young teenagers whose preschool sleep habits were poor were more than twice as likely to use drugs, tobacco or alcohol. In the study, done by the University of Michigan Health System, 257 boys and their parents were followed for 10 years. The study found a significant connection between sleep problems in childhood and later drug use (even after researchers took into consideration depression, aggression, attention problems and parental alcoholism, the connection was still significant)
Sleeping improves athletic performance. Five swimmers were monitored as part of a study in 2008. They extended their sleep to 10 hours a day for six to seven weeks. At the end of the study, the athletes could swim faster and react more quickly.
Have better sex. Researchers found that 20-30 per cent of men and women felt their family life and sexual relationships had been affected by their sleepiness. The more they slept and rested, the better it was.
Lack of sleep increases cardiovascular risks, which certainly doesn't make you feel good.
Lack of sleep was found to relate to depression and bipolar disorder.
People who are at higher risk of sleep deprivation are: night shift workers, physicians (average sleep = 6.5 hours a day) truck drivers, parents and teenagers.
Family, marriage problems, illness and deaths in family disturb sleep. Fortunately, when the problem disappears, the sleeping problem disappears too.
Drinking caffeinated drinks close to bedtime interferes with sleep. It is suggested to avoid drinking anything with caffeine (coke, coffee, tea, energizing drinks) at least 6 hours before bed.
Exercising close to bedtime interferes with sleep.
Doing very intense mental activity before bedtime disturbs sleep.
Traveling and jet leg upsets the biological rhythm of sleep.
Avoid smoking before bedtime.
25% of adults are regular snorers. While snoring may sound funny, it can disturb your sleep and have serious health effects. Obviously, if someone snores next to you, you'll also have trouble sleeping. Fortunately, there are plenty of great anti snoring devices that can help.
Taking a vacation with extra sleep can improve sleep in the long-term.
Heavy meals can disturb nigh sleep. Eat light meals in the evening.
Using a diary can improve sleep within 3 weeks of writing in it.
Most people get an average 6 hours and 54 minutes.
Most people need 8 hours of sleep to feel good.
Avoid alcohol before bedtime.
Going to sleep in a routine is healthier and helps maintain sleeping habits.
Exposure to screens (computers mainly) interfere with sleeping. Make sure to stay away from any screen an hour before bedtime.
Lack of sleep is highly associated with obesity and diabetes
One hour before bedtime, do relaxing things like reading and meditating. Avoid working before bedtime; you need to slow down your mind.
Keep mobile phones, computers, TV's and other electrical appliances away from your bedroom.
The most important thing is to prioritise your sleep. If you do not sleep enough, you'll be tired, weak, confused, forgetful and unhealthy, and that's no way to feel good.
Good sleep,
Ronit
Photo credit: Claudio Scott
This post is part of the series How to Feel Good:
How to Feel Good: Get Enough Sleep