Every success is a drop with the potential of creating a ripple effect

Ronit Baras
Have I ever told you about my ripple effect theory? For me, teaching, coaching and writing are ways to make a positive change in people's lives. Sometimes, I say to myself, "I need to touch people, just touch them slightly and if I hit the right buttons, the change will happen by itself like a ripple – the small change will cause another change that will trigger another change and it will expand and slowly touch more areas of life".
Even my success is like that. I succeed at a small thing that expands and my success grows.
A woman who came to one of my workshops was a wonderful example of this success.
Ripples are magical in the way the travel. Obstacles do not stop them, they only make them expand in different directions, and even a small drop can travel far away and make huge changes

Ronit Baras
Lin came to a workshop I ran at a school about the acquisition of first and second languages. Since she was an ESL (English as a Second Language – English for non-speakers) teacher, it was only natural that her principal, who had booked the workshop, would ask her to come.
Since Lin's primary language was Chinese, when people left, she came to me and said, "Thank you! I've learned a lot about how to talk to my students and maybe more about how to talk to my own kids".
Later on, when she heard I was running the same workshop again, this time for all the teachers, she came again.
"Lin", I told her, "I'm going to cover exactly the same things I covered the first time", but she said she still wanted to come.
In front of every teacher in the school, she said with her heavy accent, "After last time, I went straight to class and taught them differently. It was so simple. I understood that I can teach them in a different way and that they would understand better.
It may sound funny to you, but I used to get angry at my students in English and it made no difference. Now, when I get angry, I tell them I'm angry in Chinese and then they know I'm serious. Since last time, I do not have as many behavior problems in class as I did before".
The principal, who was at the session, smiled at her and said to everyone, "I came to Lin's class one day and while in the past, when she was angry, they kids ignored her, this time, she got angry at them in Chinese and although I'm sure they did not understand a word she was saying, they took her very seriously".
I was very happy. I knew I had touched Lin and the ripple effect had started.
At the end of the professional development session with the teachers, Lin heard I would be running a parenting workshop at her principal's request and registered immediately.
After everyone left, the principal came to me and said, "Thank you, Ronit. Lin has never talked in front of other teachers this much", and I knew that the change had happened.
Success is measured by the distance your ripple reaches

Ronit Baras
Yesterday, a month after the parenting workshop, Lin came to the follow-up session. We were sitting in the school's community room and she came although this was a working day for her. We went around the room and everyone talked about what had happened in the past month since the parenting workshop.
Many people said things that would fit entire posts and things became very emotional, but I thought Lin's words were a huge thing for me, so I want to share them with you. Lin was excited and teary, as she said with her heavy accent in a shaky voice:
"I'm Lin and I'm a teacher at this school and a mother of three kids. In the last two years, I went through very tough times, to the point where I had to take sleeping pills to be able to sleep.
This month, after the parenting workshop, was very special for me, because I realized that I parent my kids in a way that I was brought up and it was not good for me. I grew up in a very strict family – never hugging, never praising and never saying a good word.
When someone said to my mom, 'Your daughter is so smart, she finished her master's degree', my mom said, 'No, she is not, she is lazy. She did not do her PhD'. My parents have never, ever in their life said anything good to me.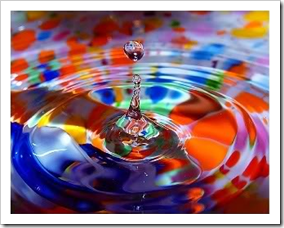 I realized I was exactly the same with my kids. For years, I have been fighting with my son, who is in Grade 7, to clean his room, to be excellent in his academics and to take responsibility. I never allowed him to sleep over with friends. Just after the workshop, he asked if he could go for a sleep over. Although it was hard for me, I said, 'I think you can go to sleep over and I trust you to be responsible'.
The next day, he called from his friends' house and said, "Mom, everyone wants to go to the movies together. Can I go with them?" I stopped my immediate reaction and said, 'Yes, of course. I trust you are big and responsible enough to go to the movies with your friends'.
Some time ago, he applied for a private school and unfortunately he was not accepted. In the past, my immediate reaction was to be angry with him and tell him he did not give his best, but I stopped myself, hugged him and said, 'Never mind. You are a smart and wonderful boy and it is their loss. We will find you another school that will appreciate you'.
Since then, my son cleans his room by himself. I never say anything. When I talked to him about it, he said, 'I'm big and responsible now, so I clean my own room', and I'm so happy.
I can tell I'm becoming happier because it is the first time in 2 years I've lowered the dose of my sleeping tablets. I want to thank you, Ronit", she said and looked at me. I think everyone in the room was emotional. I nodded with my head. "And thank you, Derek", she said to the principal, who was sitting in the room.
"I can see a huge change in your class in the last month too", he said to her.
Lin smiled. "I learned to say good things to kids", she said, "To praise them and when things are hard, I tell them I know it's hard instead of preaching to them or telling them they must work harder. Since then, they love my lessons and show me everything they do in excitement".
Straight after she left, the principal booked a professional development session for his teachers to include the major parts of the parenting workshop.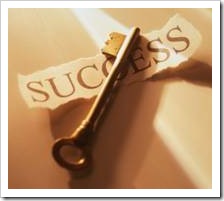 "I want all of them to learn the concepts of your program", he said, "Imagine each of my teachers thinking and feeling like this after just a one-day workshop. I can see how it affects the whole community of the school. Think of the title 'Happy teachers educate happy kids'".
I went home that day very excited. It all started with a small success that I had last year, which introduced me to that school, and each success led to another success and another success.
I have worked with the kids of the school. I've worked with the teachers. I have worked with the parents and with the larger community supporting the school. This way, my first success from last year has allowed me touch the lives of over 2,000 people and make a big positive change.
Success does ripple. Count your successes!
Happy parenting,
Ronit
[To find out more and book any of my workshops for your school anywhere in the world, visit The Motivational Speaker]