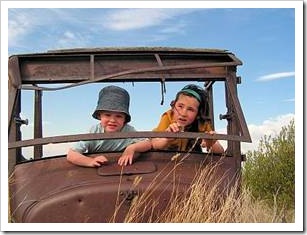 This week, the kids were on their way to brush their teeth when my son Tsoof, a giant 13-year-old, ran quickly up the stairs and called out, "I'm using the pink toothbrush!" My daughter Noff, a tiny 8-year-old, ran as fast as she could to beat him to the pink toothbrush. From upstairs, I heard Tsoof shouting, "I won!"
The only reason they competed with each other was that we had just bought a new pink electric toothbrush.
It made me think of my competitive kids and my role in making them compete with each other on the "pink toothbrush". You see, to motivate them, especially on cold mornings or after a late night, I sometimes say, "Let's see who gets ready and makes it downstairs first", "Let's see who can get dressed the fastest" or any other version of the same thing.
Competing! The younger they are, the more they participate in my competitions. My youngest daughter changes the rules in the middle of competitions and says, "Not including shoes, I won!"
When I heard them rushing upstairs to get to the pink toothbrush, I thought I needed to take full responsibility for their competitiveness, being the only adult in the house who promotes competitions of helping. When I use reward points, I give extra points or money to the kid who helps his or her sibling earn points. I am the queen of competitions against the clock. You see, when we come from a weekend away from home, I tell everyone in the car, "Let's see how long it'll take us to put everything back" and when we do faster than expected, I say, "Yes! We won!"
Well, I was a bit confused and that night, when I went to take a shower I looked at the toothbrushes (see them below) and said, "Yes, I won!"
(Hint: these are our toothbrushes. See if you can find the pink one)
Happy parenting,
Ronit