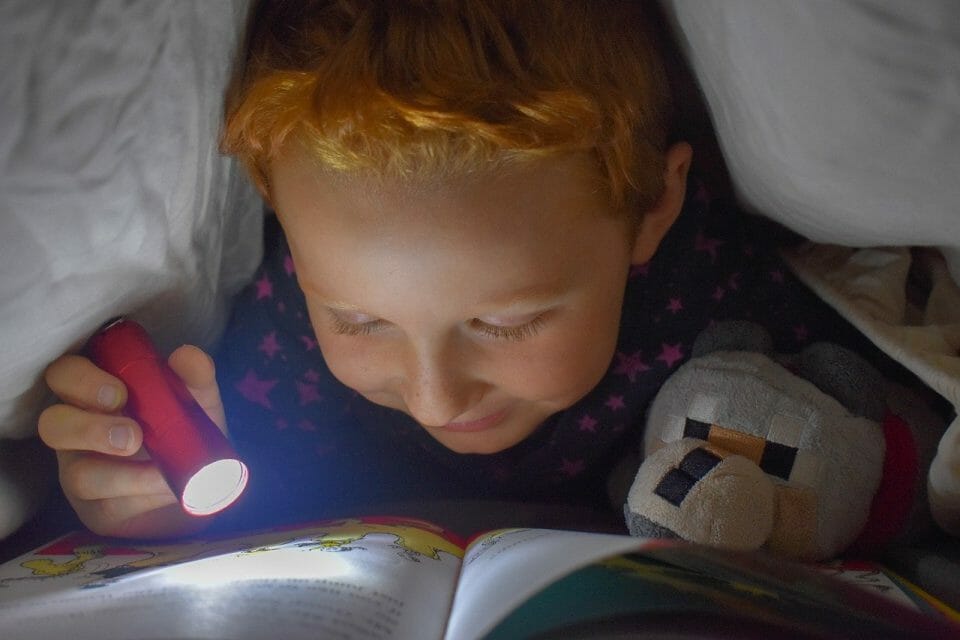 Noff is my 3rd child coming home with a note from school, which offers parents to pay their kids to read books. Since we arrived here in Australia, each of our kids has come home with some "incentive to encourage children to read" project, aiming to entice children to read more by participating in a "Readathon" – a reading marathon.
Here is how the reading marathon works:
Kids go home with a form asking Mom and Dad to give them permission to participate in the marathon.
The kids need to go to grownup friends and relative (grandparents are the best victims for this) and ask them to commit to paying a certain amount of money for every book they read.
Then, the kids read as many books as they can.
At the end of the marathon, they bring the signed sheet with the payment and the money goes to the school.
Did you get that?
I need to pay my 7-year-old daughter to read books.
What?!
Readathon – Imagine a world without reading…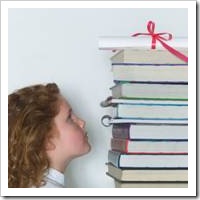 In our family, reading is a way of life. Gal and I read a lot, so the kids read a lot. Luckily for us, in our city, each of us can go to the library and take 20 books for 4 weeks. We can then extend them for up to 12 weeks. The 5 of us can have a total of (are you sitting down?) 100 books from the city library at any time!
What's more, the automatic checkout machine does not have the ability to limit the number of books… So we take many, many books. And yes, we read them all!
As a parent, I can also go to each of my kids' school libraries and take at least 3 books. Since they go to 2 different schools, this means another 6 books for me on top of the books the kids borrow from school.
In our house, we already have a system. All library books go to the box in the downstairs toilet. When each of us finishes reading a book, we put it in one of the many library bags we have. Then, we take them back the next time we go to the library.
You see, no one is allowed to take the books upstairs to their rooms. So they do not accidentally go into their personal libraries with hundreds of books they read before bedtime.
I am very happy with my kids' reading. They read so much that when I want to get their attention, I tell them they cannot read until they have done what needs doing. They read at least an hour a day. When they are overwhelmed, they read even more to calm themselves down. Every person in our house is always in the process of reading a book or two.
I have made a great effort to reach this state with my kids. I managed to make reading a reward its own reward for them, but can you imagine how much my 7-year-old daughter cried when I told her:
I do not pay my kids to read books
Books have always been a wonderful world of discoveries for me. I have lived in several countries and in every place, reading habits and library services were different. In one place, each person had to pay an annual fee to become a member of a public library.
Every person was only allowed to borrow 3 books for 2 weeks and each member of the family had to pay a different membership fee. To reduce our costs, we used to borrow books for each other. In another place, membership was for a family with a small charge for the card and with the ability to borrow 20 items per card.
Surprisingly, where it is the easiest for people to get books, they read the least. I have wondered about this a lot. Why is it that people who can borrow a small number of books and must pay read more that those who can borrow 20 books for up to 3 month at no cost?
I have a feeling it has a connection to the "Reading Marathon".
Reading for money
My poor unlucky kids do not have grandparents living close by to ask them for money, so they come to us. "Mom, you need to pay me to read book", Noff said to me. My daughter (and my other two kids at her age) was convinced that the money would go to her. I do not think she understood the clever fundraising ploy.
Now, you tell me what goes on in the mind of a kid when school introduces the idea of "reading for money"?
They think, "Cool, someone is going to pay me to read books". Then, their focus changes to getting as much money as possible out of their parents and other relatives. Since most of the time they get no money for reading, most of the time they do not read.
Money has never been and will never be an incentive to do anything meaningful, not for kids and not for grownups. Kids must see the internal rewards for reading, the same as the need to recognize the internal motivation to succeed, to socialize, to keep healthy or to be happy.
Books are for enjoyment, for fun and for stimulating creativity. They are for gaining knowledge and information, for stirring emotions and for learning, learning, learning. This is the incentive to read.
Noff's Readathon permission slip said:
I give permission to my child ________________ in class _________________ to participate in the Readathon
Name of parent _________
Signature __________________ Date ________________
So I added in big letters
I do not give permission to my child to participate in the Readathon. I do not pay my kids to read books.
And I should have charged the school for having to handle the tears in the morning.
Yours,
Ronit