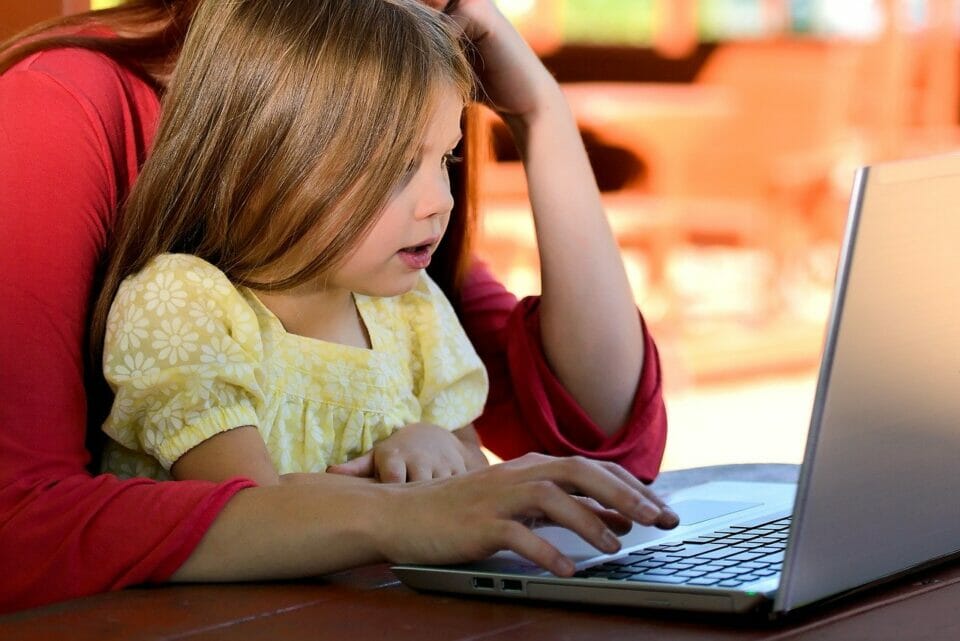 Telling left from right is very useful in life. Without it, we lose our sense of direction. Every parent tries to teach their young children to tell which is their right hand, and which is their left, so they can do basic things.
Many parents ask me why their children confuse right and left and how to teach them easily.
The reason children confuse between right and left can be one of these:
Organic – learning difficulties
Emotional – stress and low emotional intelligence
Bad teaching – teaching difficulties
Why should we know right from left?
You must be wondering why telling right from left is so needed. We all know it's important, but never explore the reasons why.
Well, all our sense of direction is based on knowing right from left. We need it when we learn to write, exercise, drive, turn on the tap and operate machinery. It touches many aspects of life.
Telling the difference between left and right is harder than up and down. That's because left and right change when we change our position. In other words, they are relative concepts. This is especially difficult for very young children.
It gets even more complicated when we need to tell other people's right from their left. When I stand in front of someone, my left is their right, and that makes it more confusing. Again, this is even harder for young children.
Doesn't everybody learn eventually?
Short answer: no.
A study published in 1970 examined doctors and their partners (Wolf, 1973). The researchers found that 9 percent of men and 17 percent of women confused between right and left.
An Australian study from 1990 found that about one-third of people sometimes experienced frustration with everyday situations that involved the discrimination of left and right (McMonnies, 1990).
Not telling right from left may be frustrating, but is mostly harmless. However, some professions require a good perception of space and telling right from left. The list includes draftsmen, carpenters, tailors, graphic designers and surgeons. Confusing them in these professions can cost money, require more effort and even risk people's health and life.
In January 2000, two doctors at a Welsh hospital unintentionally took out the functioning left kidney instead of the right kidney of a patient, which eventually led to his death (The BMJ, 2004).
If we want to help our children have good spatial perception, and they have a challenge knowing right from left, we need to find the source first.
The Organic problem
Some learning difficulties are strongly associated with challenges with perception of space. Gerstmann Syndrome (Gold et al., 1995) is a damage in an area of the brain called Angular Gyrus, resulting in inability to name or distinguish the fingers (Finger Agnosia), inability to write (Agraphia), challenges with simple math (Acalculia) and confusion between right and left.
The good news is that most organic learning difficulties can be managed if diagnosed early. Due to the plasticity of the brain, when one area doesn't function properly, other parts of the brain can take over.
Child development goes through 3 critical times: 5 years old, 9 years old and 12 years old. If you catch a problem and correct it before the child turns 6, it will be as if they never had it.
Catching and fixing it before the child turns 10 is the next best thing, although correction may not be complete. From 13 years of age onward, correction is more difficult and partial.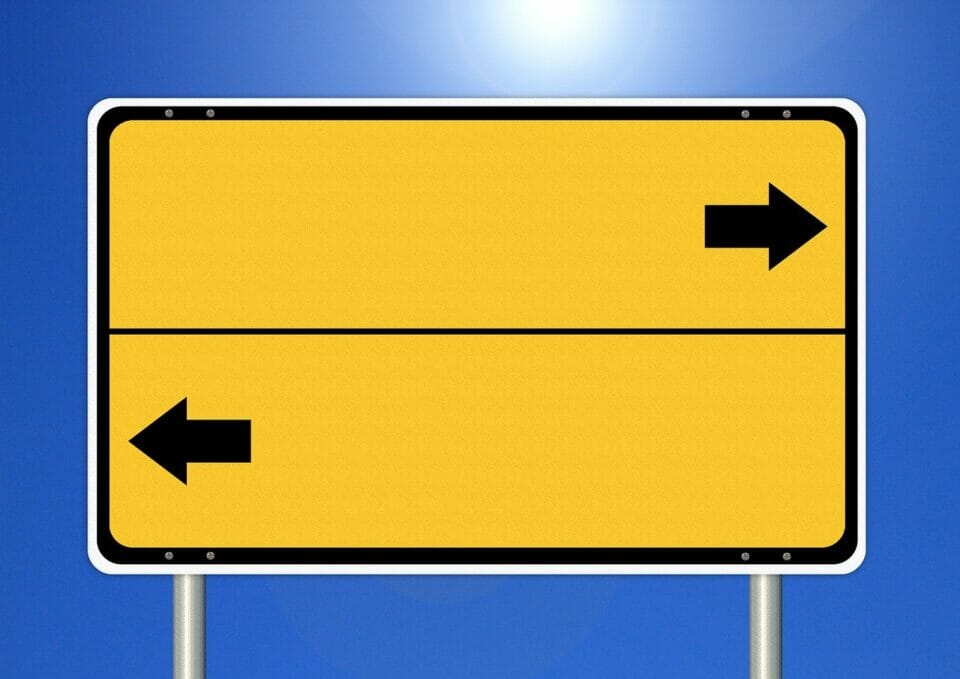 Stress, stress, go away
The second reason children confuse right and left is stress. Telling right from left is a higher brain function, which we can't access when under stress. This is also true for adults, but children lack experience, tools and emotional intelligence to manage stress.
Stress triggers the children's "primitive brain", where they can only do Fight, Flight or Freeze. In this mode, distinguishing right and left is a luxury. Think about yourself in a jungle, when a lion attacks you. You must choose a direction to escape, but the name of that direction really doesn't matter…
Many studies over the years have found that people could not complete simple tasks under stress. When I assess children, I play a game with them. At some point, I put some pressure on them and check their performance. It's so gentle that sometimes, their parents are around, and they don't notice me doing it.
100% of the time, the kids' performance drops. And if I put enough pressure, they fail completely. Sometimes, the parents' presence creates that pressure, and I can gauge the relationship based on the performance drop.
So, to improve kids' spatial perception, including knowing left from right, teach them to notice when they are stressed and some relaxation techniques. This blog contains many posts on relaxation, how to deal with stress and how to raise stress-free kids that can help you do it.
Teaching difficulty
The third reason children find it hard to distinguish right from left is because they didn't learn it property.
One of the biggest mistakes is to teach right and left at the same time. This causes children not to know which is which and appear to be guessing, because they make inconsistent mistakes.
This is the same mistake as teaching the letters "b" and "p", or "b" and "d", at the same time. I call it a teaching difficulty, because the child has no organic problem. The teacher simply confused the child by teaching two things at the same time.
Best way to teach right and left
So, here is what you need to know about teaching right from left so that the child knows them confidently.
Kids can tell left from right as early as 3 years of age, so I suggest you start at that age. Don't wait for school to start, because school starts after the 5-year critical time, making it harder to fix any problems.
Never, never, never teach right and left at the same time. Pick one. If your kid is right-handed, teach right first. If he or she is left-handed, teach left. If you are not sure, teach right first (85% of the population is right-handed).
Talk about "the right hand" (or "the right side") and always talk about the left as "the other hand" (or side) for a long time before you introduce the left.
If you ask yourself "how long is a long time?" then here is the logic to apply.
Kids have a bank of words in their brain. For every kid, the bank is a different size. When the bank is full, they understand the meaning. Until then, they keep guessing the answer and registering feedback.
Some kids need to hear a word 700 hundred times before they "know" the meaning of that word enough to use it. Some kids, like those with learning difficulties, need a lot more.
Keep saying things to add them to your child's bank. If you check, always ask about the child's own right or left. Never about others'. Remember, that requires a bit more spatial perception.
If you decide you're not there yet, go back to only teaching right for a while and then check again. If the child still doesn't know it, his/her bank of "right" and "left" are not full yet.
How I taught twenty 2-year-olds right and left
In my early childhood center, Garden of Eden, we started teaching right and left when the kids were 2 years old. We had a week of right and played many games with "right only" finger paint, standing on the right leg, covering the right leg with sand, clapping with another kid's right hand, winking with the right eye, braiding the right side of the hair, moving to one side, etc.
We didn't sing "put your right hand in" and "put your left hand in", because that would have confused the kids. It's a nice song, but it mixes both sides.
During "Right week", we asked the parents to support the learning at home. We made sure that all week long, kids will be exposed to the words "right side", "right hand", "right foot" and "right eye". We, and the parents, repeated them so many times that one week was enough to fill up their banks.
Only after 3-4 months of saying "the other hand", we started using the word "left" and 100% of the kids could tell right from left confidently, 100% of the time.
So, age is important, but how you teach it is more important.
Happy parenting,
Ronit